Black Bean Dip

May 2nd, 2017

0 comments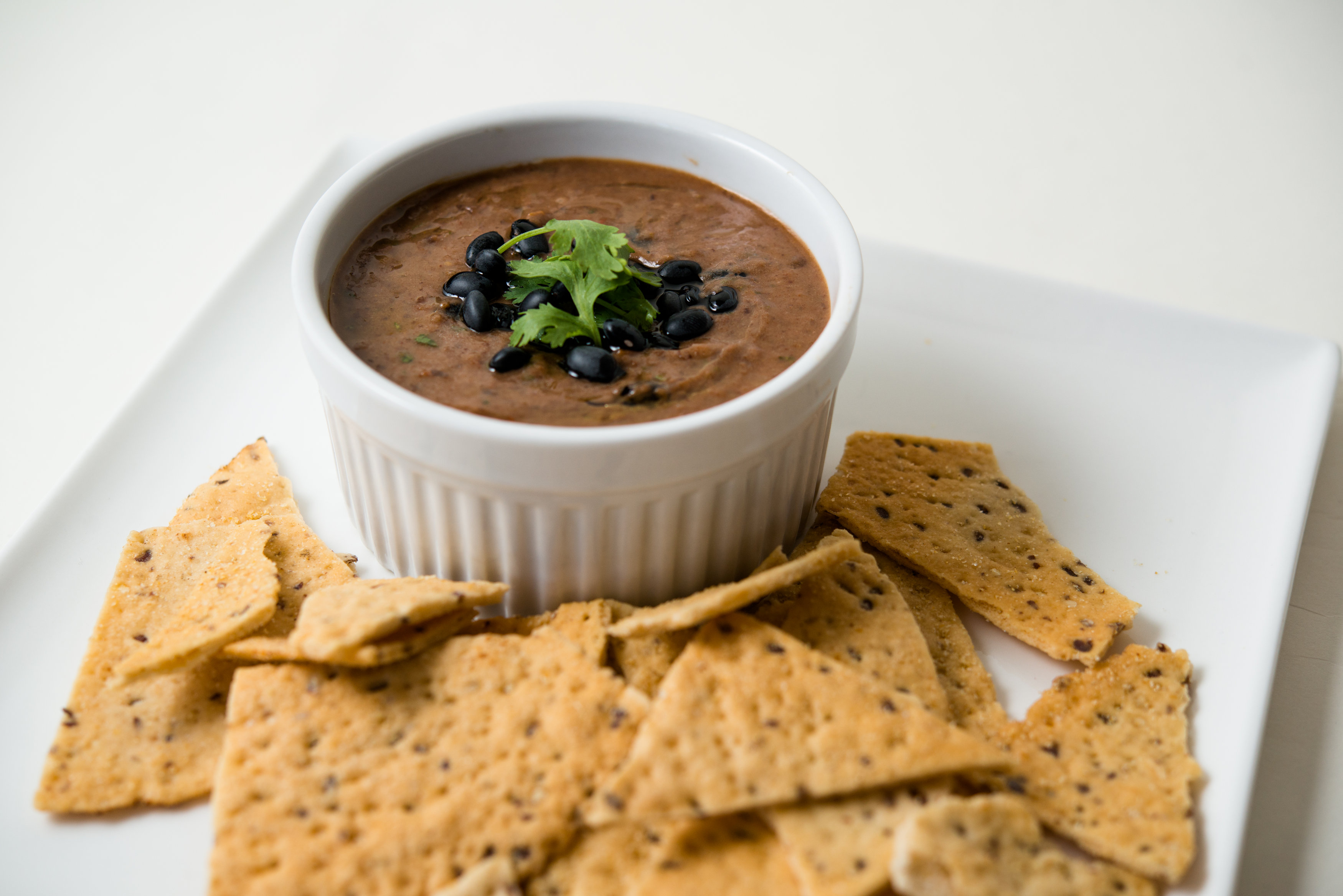 It's the week of Cinco de Mayo and I'm excited because I'm sharing a few of my favorite Mexican recipes with you. Believe it or not, but it is possible to make tasty Mexican food at home that doesn't come from a taco seasoning packet. This black bean dip is a great vegan/vegetarian snack because it's loaded with protein and will leave you feeling full during that long afternoon stretch before dinner. When I make homemade beans I like to make a little extra so I can turn them into a dip the next day. You might say, "Danielle ain't nobody got time for that." I understand, and thank God you go go to the grocery store and buy cooked beans. One of my favorite brands for cooked beans is Fig Food Co. Their beans are organic and the best part is you don't need a can opener to open them because they are stored in a hermetically sealed pouch, so you just tear the bag to open it. Back to my black bean dip recipe. One day I realized I had an open can of chipotle peppers in adobe sauce, most of the peppers were gone but I had tons of sauce left. I decided to add some of the sauce into my black bean dip and was ever so pleased how it came out. The adobo adds a little kick and a touch of smoke, so get your chips and/ or crudité ready and get ready to devour this goodness.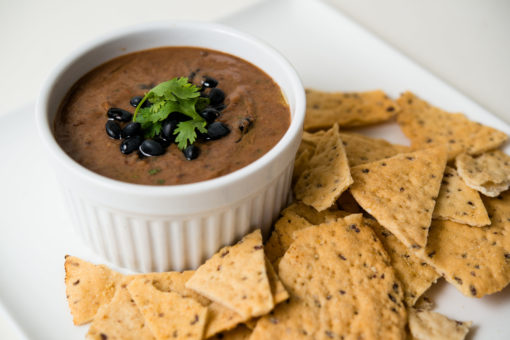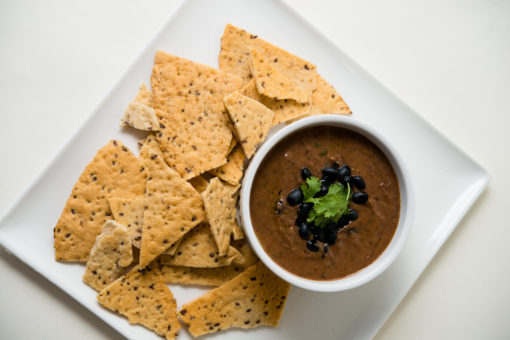 *One of my favorite gluten-free, healthy chip options comes from Sami's Bakery. They make these amazing Millet Flax Chips (as shown in the pictures).

Print

Black Bean Dip
window.location.href
1 tablespoon sunflower or safflower oil
½ small onion, chopped, about 1/3 cup
2 cloves garlic, minced
½ teaspoon fine sea salt
¼ teaspoon cumin, ground
¼ teaspoon coriander, ground
4 cups cooked organic black beans with cooking liquid, or 2 -15 ounce cans cooked black beans
1 ½ teaspoon adobo sauce from chipotle peppers in adobo sauce
2 tablespoons cilantro, chopped
1 tablespoon lime juice
Heat a large skillet on medium-high heat, add the oil and onions and cook until the onions become translucent, about 2-3 minutes. Add the garlic, salt, cumin, and coriander and cook until fragrant, about 1 minute. Add the beans and adobo sauce to the skillet and simmer for 5 minutes.
Pour the beans into a food processor, add the cilantro and the lime juice and blend until smooth. Taste and adjust seasoning as desired. Place the bean dip into a serving dish and serve with chips or raw cut vegetables.
Switch it up and try using pinto beans, pink beans or any other bean of your choice.
Spread it on a corn or flour tortilla and add cheese for a heartier snack or turn it into a vegetarian lunch.