Freekeh "Biryani"

March 27th, 2017

0 comments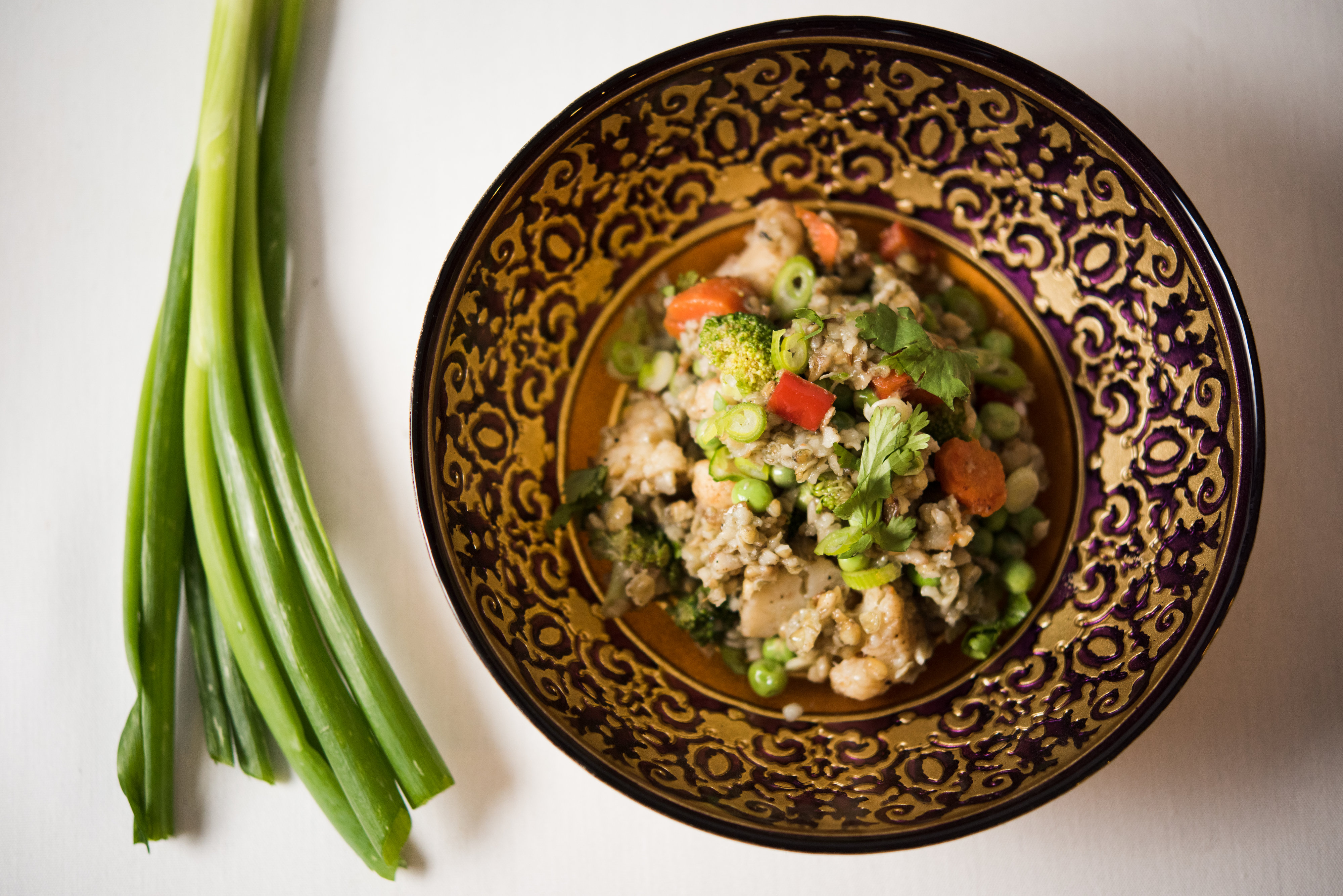 Biryani, one of my favorite dishes is traditionally made with white basmati rice and loaded with vegetables and flavor, One night I decided I wanted to do something similar at home, but using a grain with more nutrients. I turned to my diverse pantry and chose one of the most flavorful and slightly nutty grains, freekeh. I also simplifed the spices to make it more accessable. After making this once, I was hooked and haven't looked back since. It has now become a "go to" dish.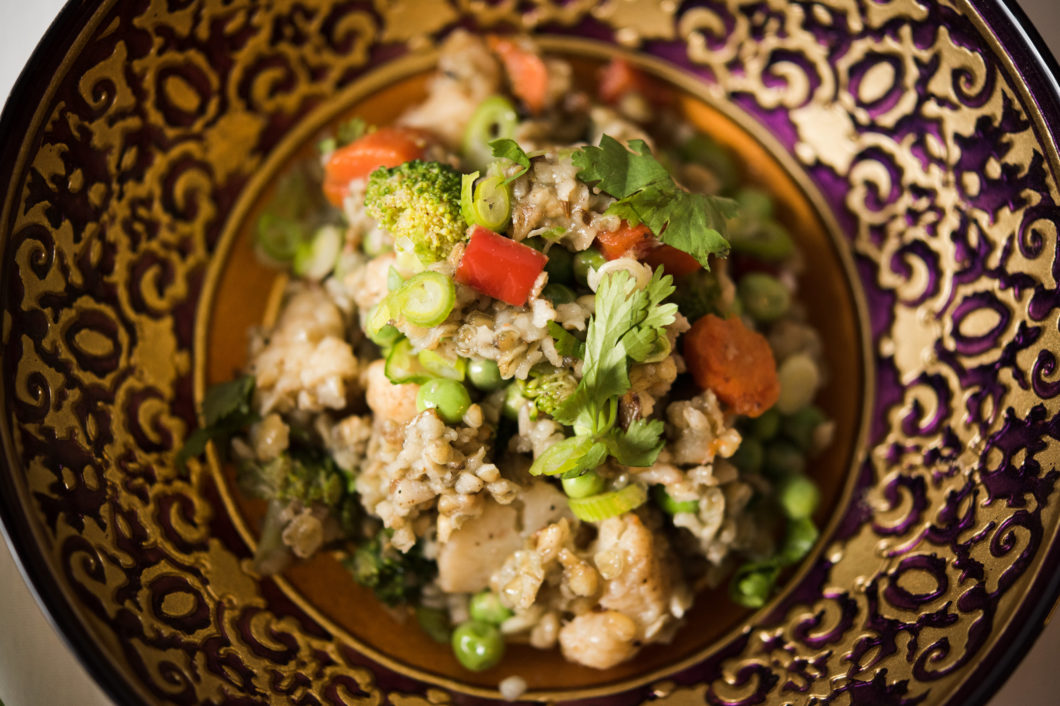 Print

Freekeh "Biryani"
window.location.href
1 cup freekeh (such as Earthly Choice or Bob's Red Mill)
2 tablepsoons grapeseed oil
½ medium Spanish onion, chopped, about ½ cup
1 medium carrot, peeled and chopped, about ½ cup
2 cups cauliflower florets
1 small red pepper, chopped, about ½ cup
4 ounces chopped green beans about ½ cup
2 large cloves garlic, minced
1 teaspoon garam masala
¼ teaspoon ground cumin
¼ teaspoon ground turmeric
fine sea salt
¼ cup cilantro leaves, roughly chopped
3 scallions, thinly sliced, white and green parts
Cook the freekeh according to package directions, set aside.
Heat a large skillet over on medium high heat, then add the grapeseed oil.
Add the onions, carrot and cook, stirring occasionally, until they start to soften, about 3 minutes
Add the cauliflower and cook, stirring occasionally, until it browns lightly, about 3 minutes. Add the peppers and green beans and cook until slightly softened, about 2 minutes. Add the garlic garam masala, cumin, turmeric and ½ teaspoon salt, stirring occasionally, cook until fragrant about 2 minutes.
Add the freekeh to the vegetables and stir until well combined. Season with salt to taste. Transfer to a serving bowl and sprinkle with scallions and cilantro.
Don't have freekeh? Use brown rice, quinoa, barley or faro.
Add protein! Top with a fried egg or stir in some tofu, cooked chicken, beef or shrimp.