Sauce Leon, No Fail Fish Sauce (Dairy-Free/Gluten-Free)

July 6th, 2017

0 comments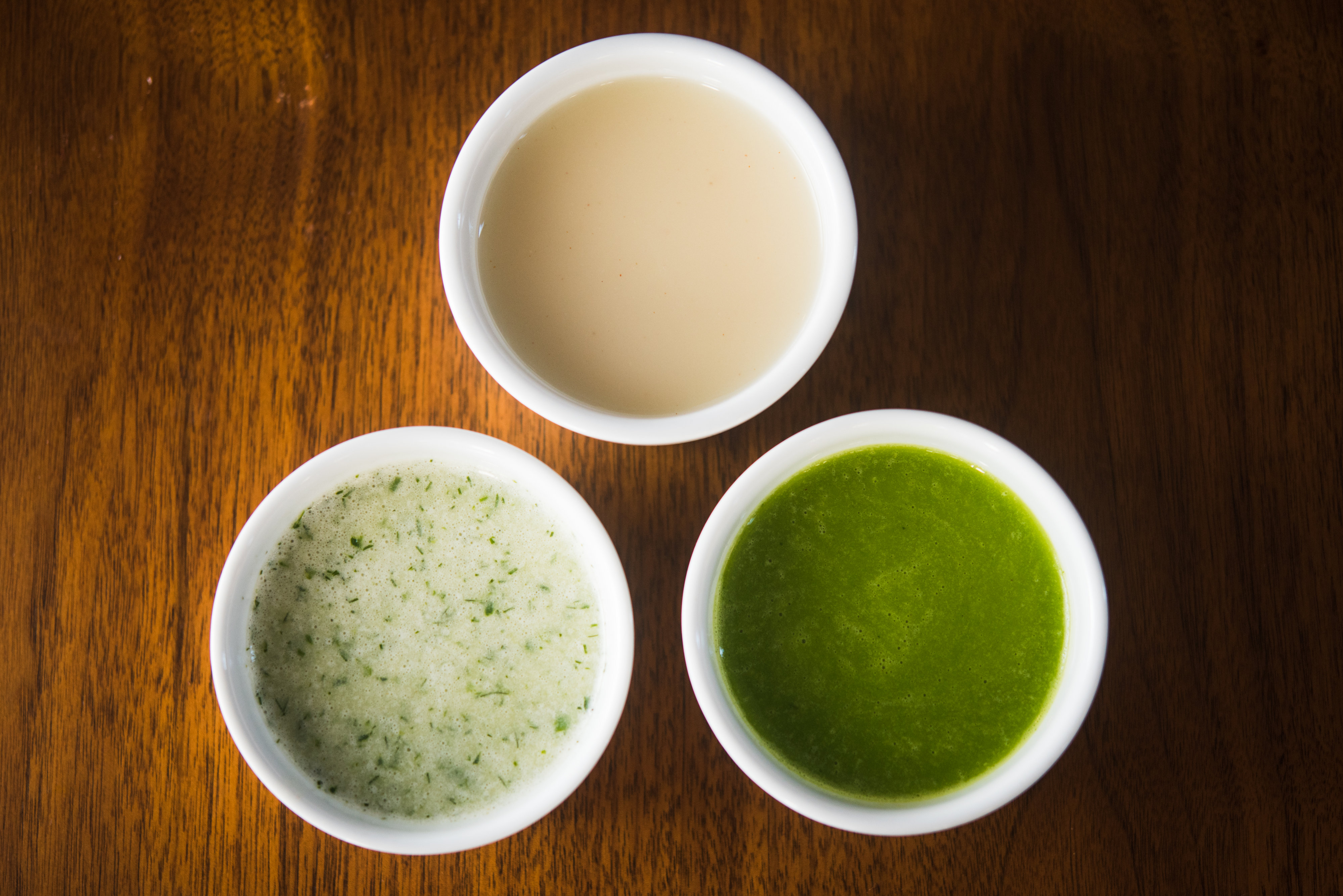 Let's face it, sauces can be pretty intimidating, especially sauces for fish. Usually they are loaded with butter and or cream and they break easily.  I myself found that I needed something delicious, easy and could hold up nicely especially when catering. Plus I, nor my clients were always in the mood for a butter bomb of a sauce. It was a few years ago when my husband came to my aid, he came through for a big W! This sauce is a base sauce. You can change the flavor profile by simply adding other herbs and/or spices. This recipe as is is nice and creamy, but surprisingly there is no cream or gluten in this recipe. If your are not worried about keeping things dairy-free, feel free to finish the sauce with butter or cream if you want to make it even more luxurious. It also freezes very well, so you can always keep some on hand. Thanks to my husband this sauce has gotten me out of a bind many a times, therefore I found it only appropriate to name it after him, Sauce Leon.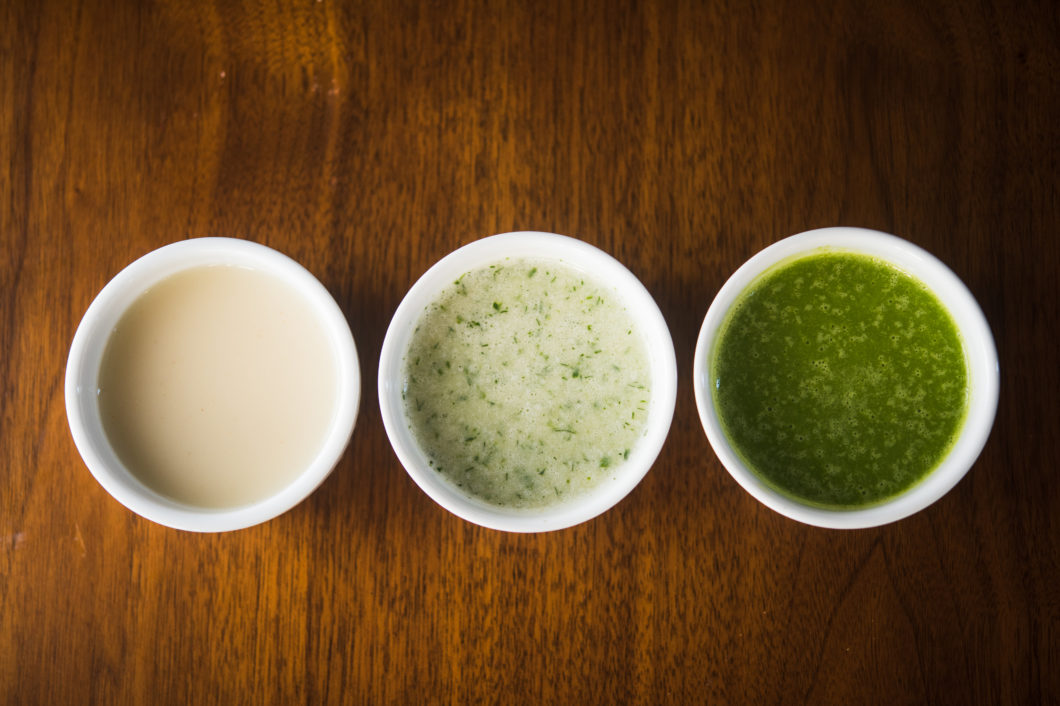 See DK Tips for sauce variations.

Print

Sauce Leon, No Fail Fish Sauce (Dairy-Free/Gluten-Free)
window.location.href
2 teaspoons sunflower oil or grapeseed heat oil
1 small shallot, chopped
2 tablespoons fennel bulb, chopped (optional)
1 small Yukon Gold potato peeled and chopped small, about 4 oz
2 cloves of garlic, chopped
1/4 cup dry white wine (optional)
16 fl oz, 2 cups, quality fish stock
½ teaspoon fine sea salt
½ teaspoon freshly ground black pepper
1- 2 teaspoons freshly squeezed lemon juice 
Heat a small sauce pot on medium-high heat and add the oil, shallots and fennel (if desired), and cook until translucent, about 3 minutes. Add the potatoes and the garlic and cook for about 1 minutes, do not brown the garlic. Remove the pot from heat and add the white wine. If not adding white wine, continue to step 2.
Add the fish stock and bring to a boil, then reduce the heat to a simmer on medium-low/low heat. Simmer the sauce until the potatoes are cooked through, about 8-10 minutes. Remove from the heat, add the salt and pepper and pour the sauce into a blender. Cover the lid with a towel and blend the sauce until smooth by starting the blender on a low speed and working your way to the highest. Once the sauce is blended and smooth add the lemon juice and adjust seasoning.
Turn it green. Add freshly chopped parsley, chervil or chives before placing the sauce in the blender. Blend the sauce until it's smooth in texture and even in color. Or just scatter in chopped herbs to finish.
Go red. Add roasted red peppers to the sauce just before puréeing. This sauce is super tasty served with snapper or shrimp.
Spice it up. Add your favorite hot sauce, a pinch of cayenne pepper or your favorite go-to Creole seasoning.
Make it creamy, finish the sauce with a touch of cream or butter.
Make a big batch and freeze some. It freezes nicely for up to 1 month. Thaw the sauce overnight in the fridge and reheat gently on the stove over medium low heat.