Cooking in Bologna, Italy: The Food Lover's Paradise

August 21st, 2017

0 comments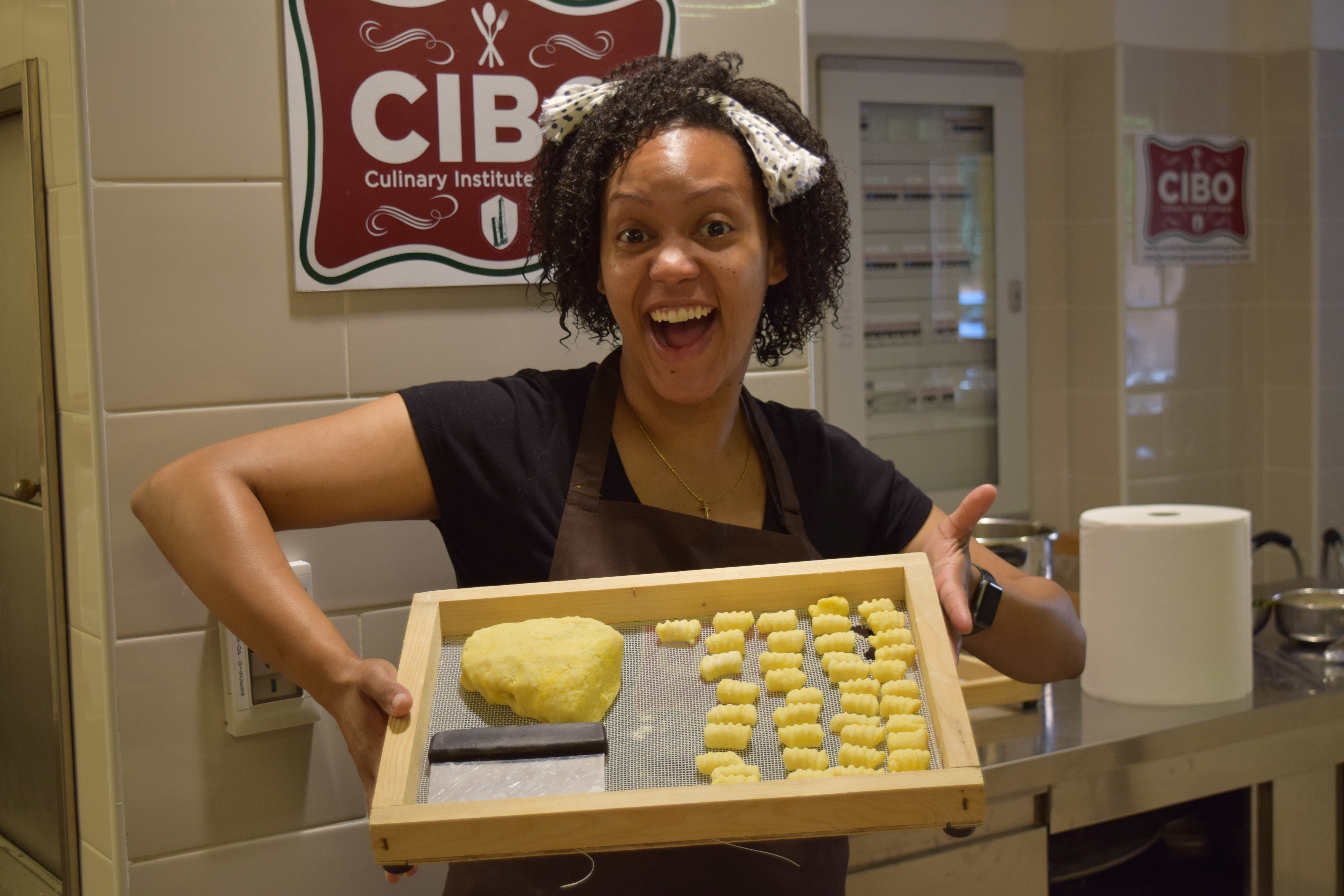 Food and travel always go hand in hand for me. Exploring new places and eating the bounty of that land brings me no greater joy! Before my first trip to Italy years ago, I was told I was going to love the country and its food. I remember thinking to myself yes of course, but it's so cliché. To this very day, no matter how cliché it is, Italy will always be one of my favorite countries to eat and explore. The quality of the product is so good and fresh it makes cooking easy. The variety of cuisine from region to region always keeps things interesting and fun. So when I was trying to decide where to go in Italy to further my culinary education, I was lead to the province of Emilia-Romagna. Three of Italy's most famous foods are from this region Parmigiano Reggiano, Prosciutto di Parma and balsamic vinegar. Put all that deliciousness together and it's no wonder why some refer to this area as the Mecca of Italian food. The city of Bologna is the capital of the province and is truly a food lover's paradise. Therefore, I was elated when I found the Culinary Institute of BOlogna, CIBO, offered a 5-day intensive course!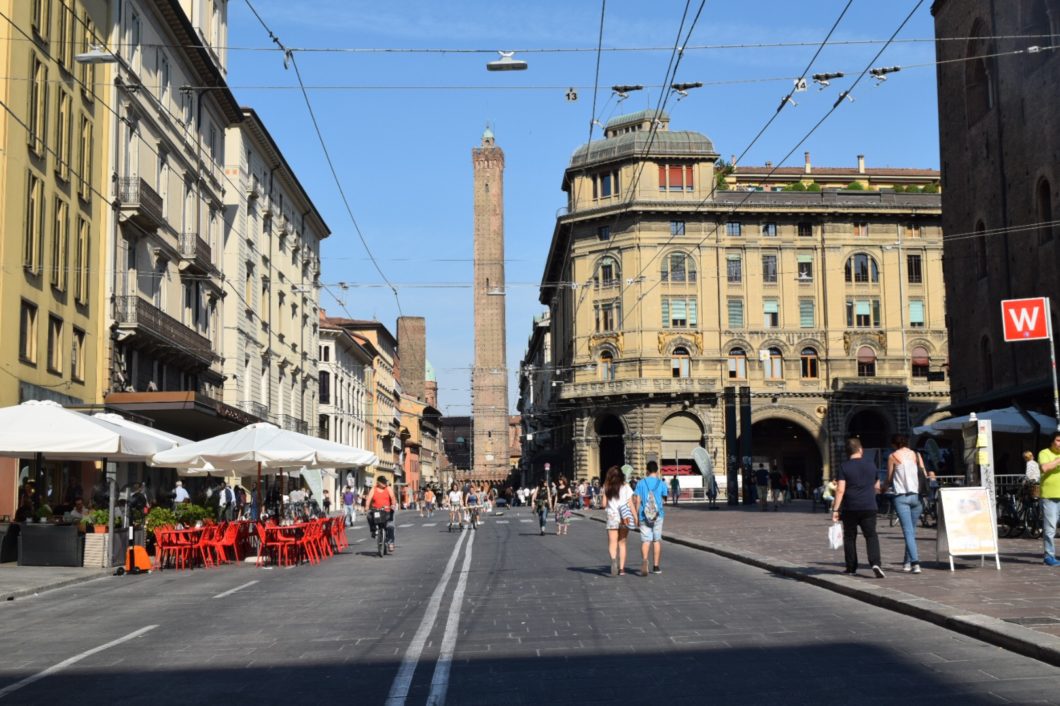 I arrived in Bologna on a Saturday afternoon, quickly dropped of my things at the hotel and headed to the streets. Luckily, I was only a fifteen minute walk from the heart of the city. I love walking in new cities because you never know what you will find. I just so happened upon a small little street with stores selling pastas, fresh fish, butcher shops, and produce. That same street, towards the other end was filled with outdoor restaurants and cafes. Most of these restaurants had signs outside advertising Bolognese style "tapas." I was of course very curious about this and as I got closer, I could see beautiful platters of prosciutto, cured meats, and various cheeses, all being accompanied by glasses of wine. On a warm summer evening, how could this not be a good idea?!? Of course, I found out later that locals laugh at the notion that restaurateurs are calling their food "Bolognese Tapas."
After walking through the streets that first day I knew I was in the right place, so I showed up at CIBO Monday morning, knives in hand, ready to learn. I wanted to soak up everything I could about this place. Funny enough, the first order of business was to go right back to that same street I walked down a few days prior. Every morning we would buy what was needed for the day. By the end of the week the produce guy, butcher and fishmonger knew me well.
My days at CIBO were broken up into two sessions. I would learn from Lucia from 9:00-1:00pm. After the morning session we would all sit down and enjoy the fruits of our labor for lunch. Then I would return for round two at 4:00pm to 7:00pm. Stefano, the founder of CIBO, would teach the evening session and of course we enjoyed dinner thereafter. Stefano was wonderful. If there was anything in particular I wanted to learn or work with he was open. This was of course possible for me because I had 5 days at the school. We worked with a variety of proteins. I made vegetarian, chicken, lamb, rabbit, quail and fish dishes. He also taught me a few bread recipes. When I say we covered a lot in 5 days, that's an understatement!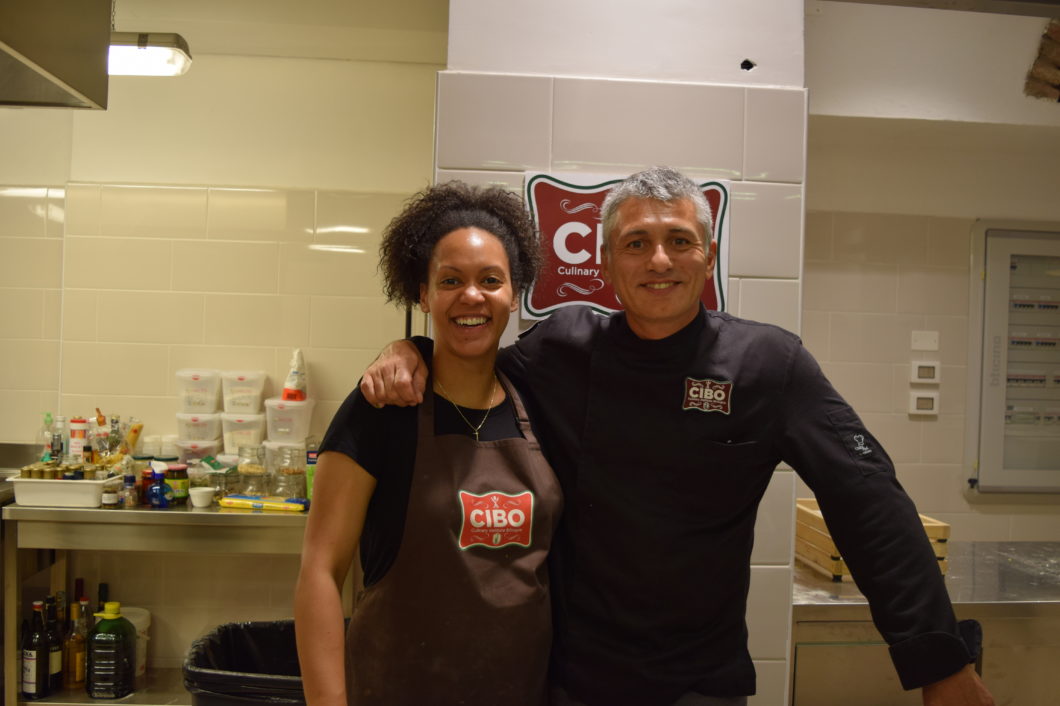 Day one was all about pasta making and Bolognese sauce. I was floored to learn that real Bolognese did not include tomato sauce. A matter of fact, it only uses about 1 tablespoon of tomato paste in the whole recipe, that's it! And it takes at least 3 hours to make. Many grandmothers will let it cook slowly all day. I tell you now, hands down, it was the best Bolognese sauce I'd ever tasted!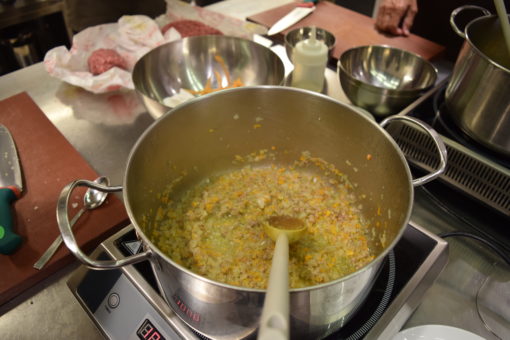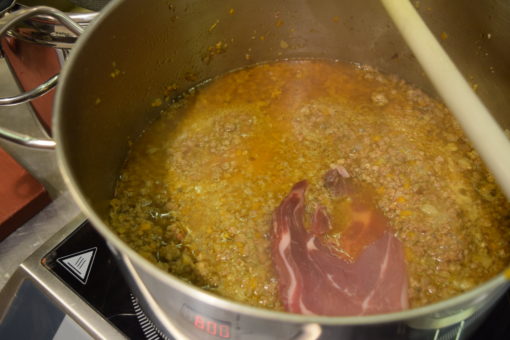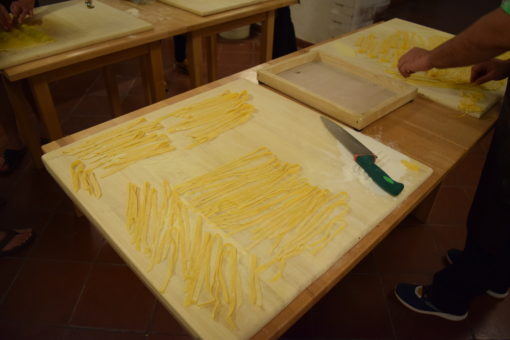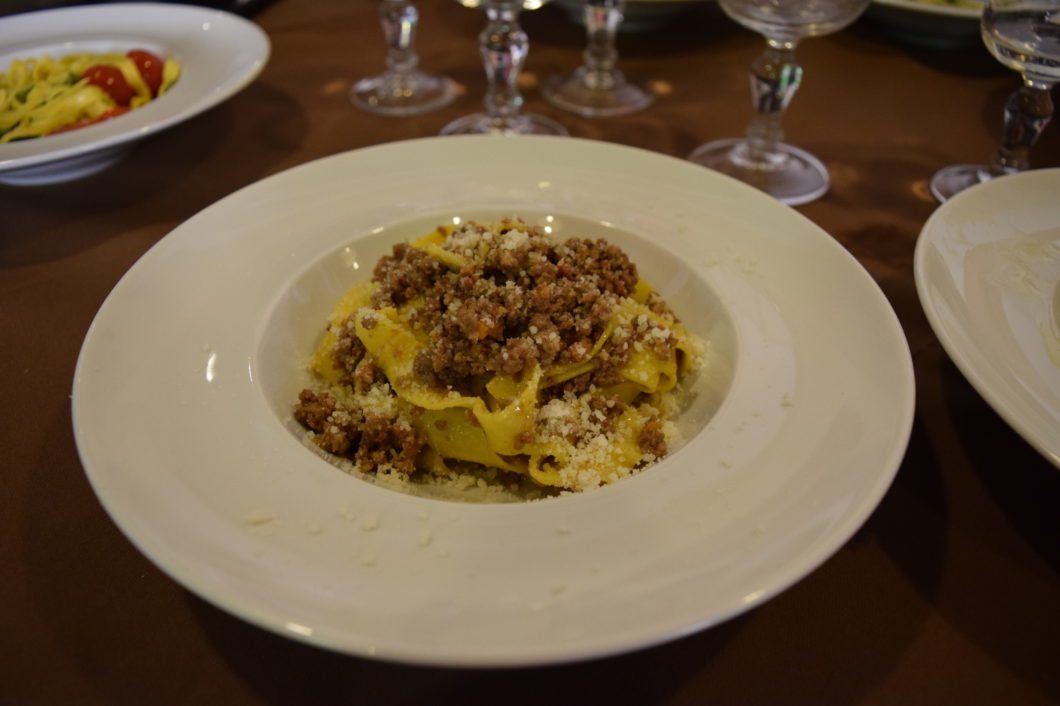 Over the next few days I learned how to make different pastas. I made everything from tagliatelle to ravioli, to tortelloni and lasagna sheets. Come to find out in Bologna, lasagna Bolognese is always made with green pasta sheets and béchamel sauce, no ricotta. Therefore, I did learn how to make fresh green pasta dough using Swiss chard and chicory leaves.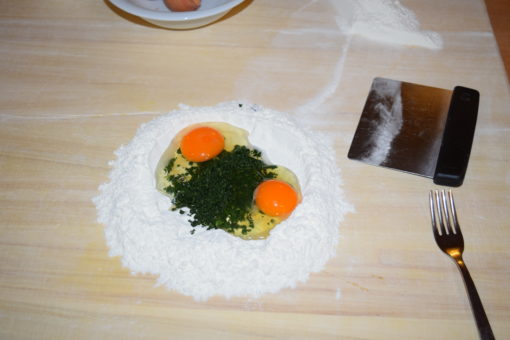 As a chef I really appreciated learning about the culture behind the food. I heard family stories surrounding certain recipes. I was taught why certain regions use and make certain foods. For example, rice is grown in the Veneto region that is why it's common to see a lot of rice dishes and risotto with seafood in Venice. And down south in Italy, there is more dried pastas and spaghetti because the wheat that grows down there is harder. In Bologna you'll find a lot of fresh pastas because the wheat is softer.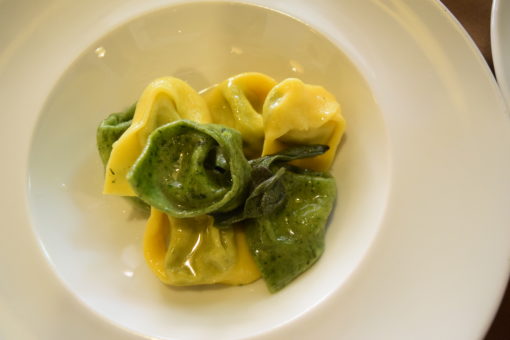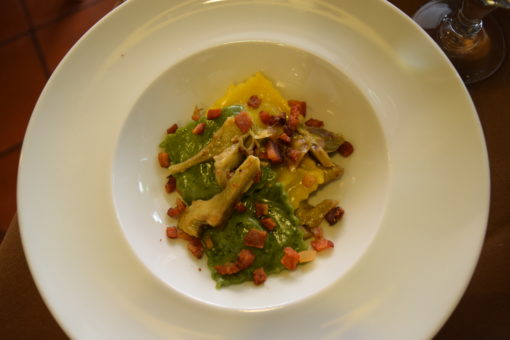 Stefano talked a lot about traditional cooking but was never afraid to create dishes that were not. We made a fish dish and served it with super fine creamy polenta. Since polenta is from the mountains and fish is from the coast you would normally never see these two together. But it worked and it was delicious.
Because I was at CIBO for 5 full days I had the flexibility to learn so much. I could return next year for a week and still learn more. My time there was very well spent. As a chef it's good to get away from the every day routine. To be able to explore new territory and to see how other people do things helps boost creativity. I left Bologna excited and inspired to cook some new things. Many of the recipes I made are perfect for the fall and winter. I cannot wait to share some of these amazing recipes with you, including that Bolognese sauce. So stay tuned and be sure to check back for all the delicious eats from my week in Bologna.