The Today Show Appearance: Chocolate Pistachio Granola Bars and Power Popsicles

July 20th, 2017

0 comments
What an honor and pleasure it was to be invited on the Today show last month. I loved sharing two Diversity Kitchen recipes that are perfect for not only a grab and go breakfast, but for snack time as well. Hoda Kotb and I quickly broke down these healthy, nutrient dense breakfast ideas in less than 4 minutes on live television. If you missed it, I've place the short segment  above for your viewing pleasure.
The whole experience dealing with Today was amazing. Not only are they well organized and have great communication leading up to the actual filming, but everyone is so professional, warm, and friendly. I had to go to the studio the day before to do a quick walk through, and funny enough, I  had just stepped off of a plane from Italy three hours before. When I got back to New York City, I ran home to drop off my luggage, shower, change, and run to the subway. Of course when I got out of the subway it was raining, so I sprinted a few avenues hoping to arrive at Rockefeller Center not looking too jet lagged and or  like a drowned rat. I was greeted by Katharine Buckley, who was producing the segment and I had been communicating with. She was so personable and sure to give me all the information I needed to be ready for the next day and feel at ease.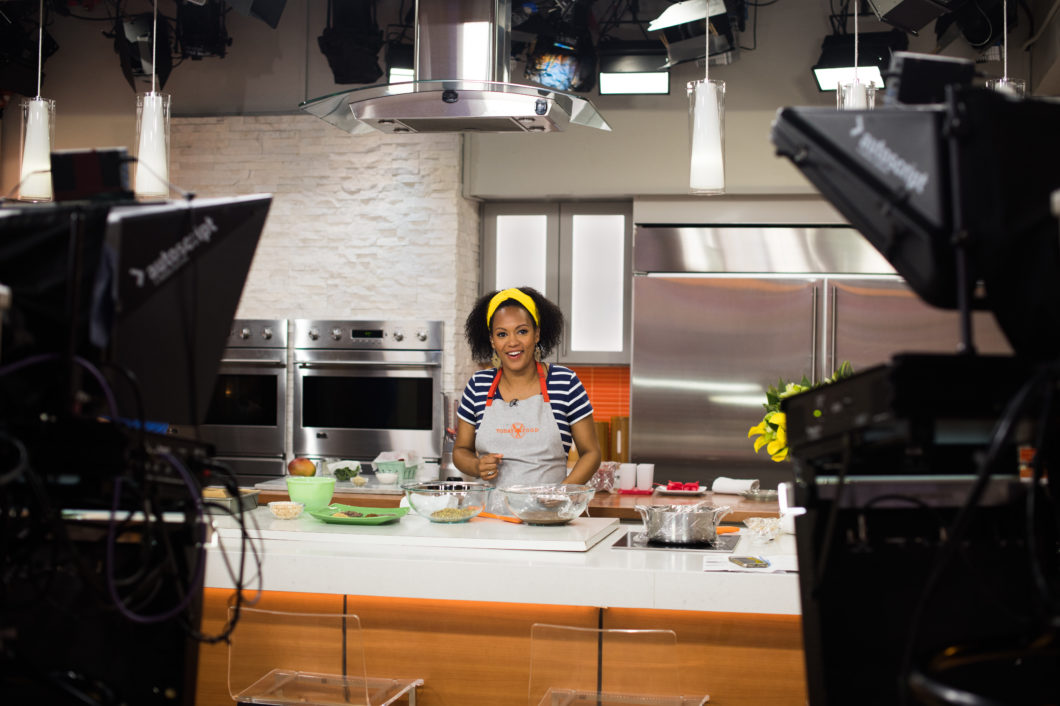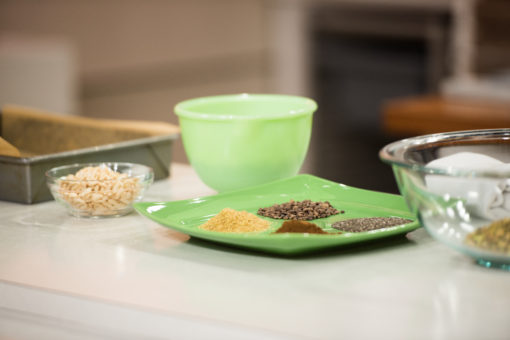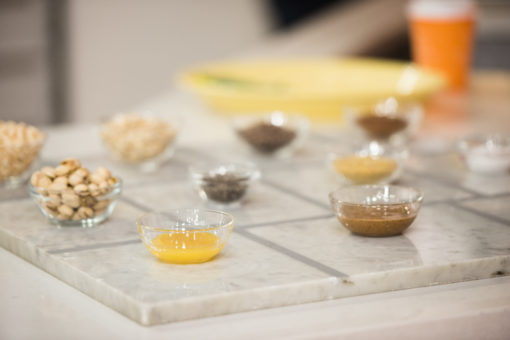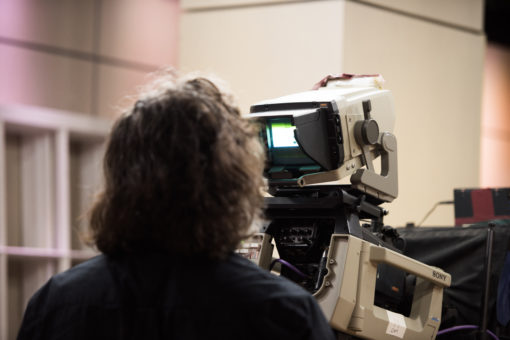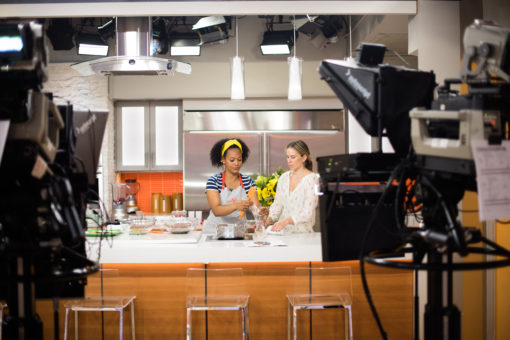 Katharine showing me where things would be placed and the order of my segment.
The day of the filming I arrived at about 7:15am and went straight to the green room where I got my makeup done. I was so focused that I didn't even realize until a minute later that I was sitting next to Carson Daly, and in front of Will Ferrel as they got their makeup done. Then as I was waiting to head upstairs to the studio, in walks Take Diggs.
Finally when I was called up to the studio, the Today food team had everything prepped and beautiful laid out. Sound came over to make sure I was hooked up properly and everything felt comfortable. I then went to get my Today Food apron and I was ready to rock. When Hoda came in, she was so friendly you would have thought she knew me. She was absolutely lovely.
But when they started counting down, " We are live in 5, 4, 3, 2, 1…" it all went so fast! I looked up and it was over. Three and a half minutes goes by so quickly! And Hoda clearly has been doing this a while. She knows the show is on a tight schedule so she keeps things moving, you just need to be calm and move with her.
After the show the Senior Producer, Debbie Kosofsky came into the studio with such a big smile and stayed and chatted with me a minute. I also met Matt Lauer and Al Rocker who were also delightful. So thank you very much to the amazing team at Today. I had a blast and thank you for making me feel right at home!
Get the recipes I made on the show here:
Chocolate Pistachio Granola Bars
And incase you missed the big announcement, Diversity Kitchen will be diversifying even more soon. With a bun in the oven, we are expecting our first at the end of October. I couldn't be more excited! Can you tell?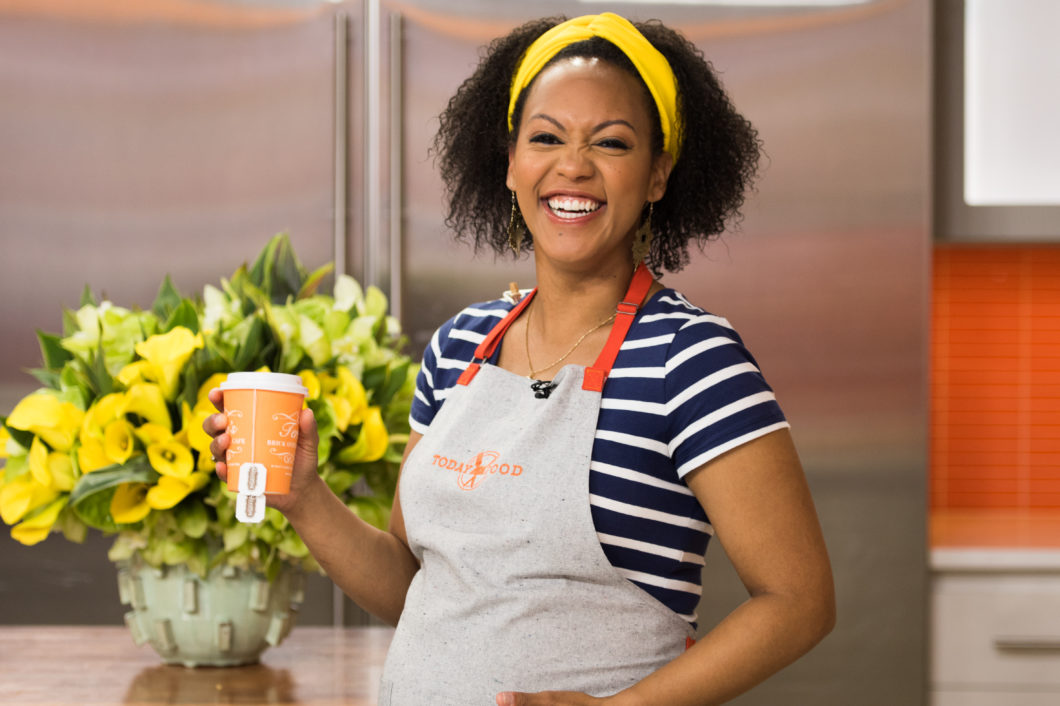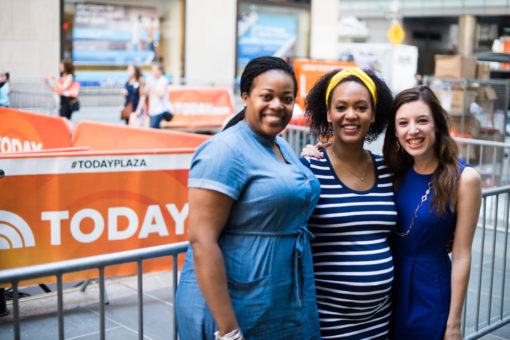 Thanks to two of my favorite people in the world for always coming out to help and support me. Alexcia Smith and Kerri Lynne, love you both!
Photos by Kerri Lynne Photography