Matchacado Coconut Mousse

February 28th, 2017

0 comments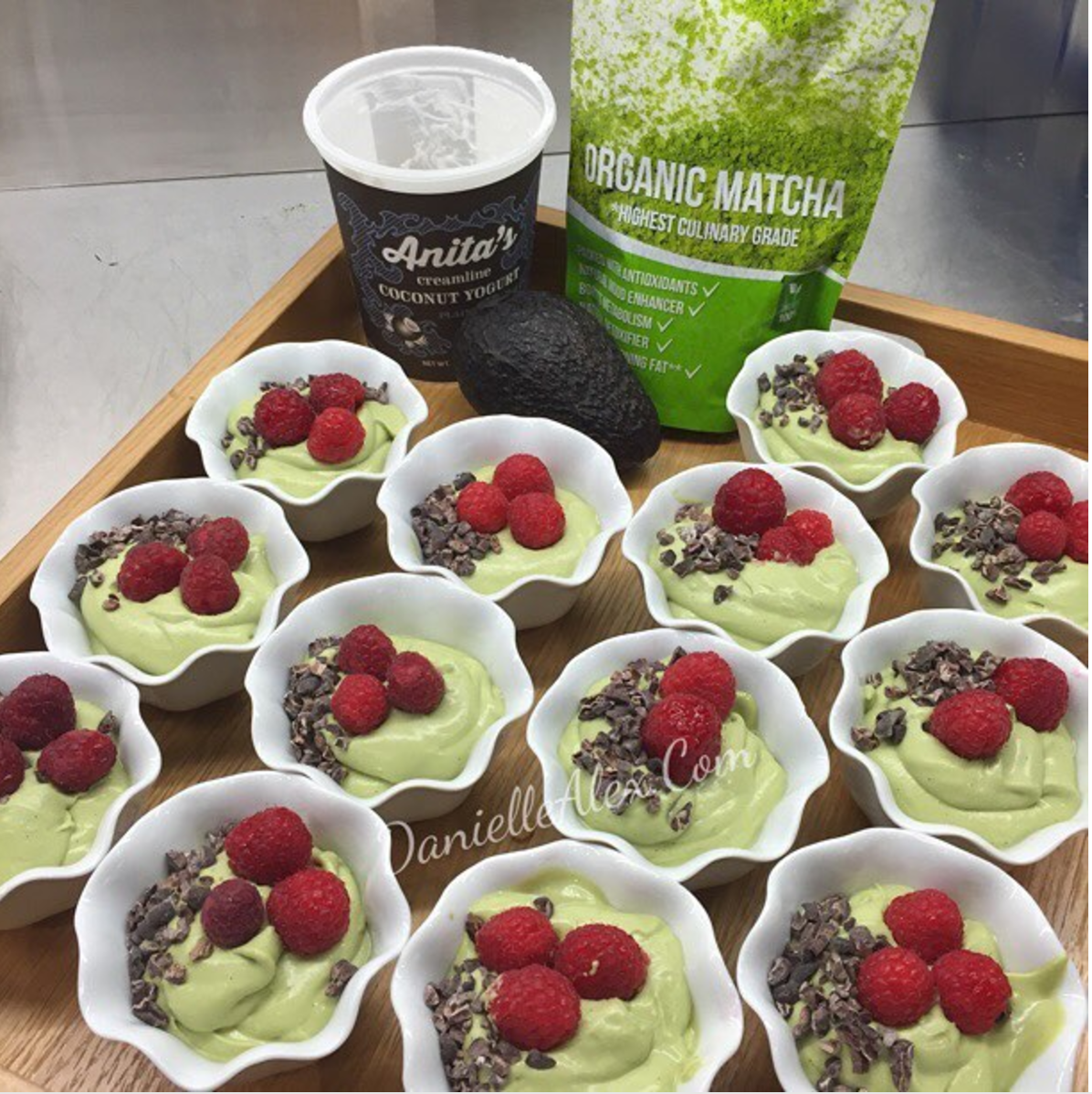 I love healthy afternoon snacks because they give me a boost of energy. I remember when I stumbled on Anita's Coconut Yogurt and I mixed it with maple syrup and vanilla bean paste. It was the perfect dairy alternative, and then my culinary wheels began turning. I started to think about combining matcha, avocado and coconut yogurt to make a creamy dessert treat I threw it all in the food process, added a touch of sweetness and that's when a "matcha" was made in heaven.

Print

Matchacado Coconut Mousse
window.location.href
About 3 cups; 4-6oz portions
1-16 ounce container of Anita's Coconut Milk Yogurt Alternative
1 large hass ripe avocado
1/4 cup agave, maple syrup or sweetener of choice
1 teaspoon matcha powder (unsweetened green tea powder)
1 teaspoon vanilla bean paste or vanilla extract
teaspoon fine sea salt
Fresh berries and/or coco nibs for serving
Place yogurt, avocado, agave or other sweetner, matcha powder, vanilla , and a pinch of salt in a food processor and blend unti smooth.
Transfer to a small bowl/container and freezer for 20 minutes until firm and well chilled. Scoop and serve with berries and/ or cocoa nibs.
Refrigerate, in an airtight container for up to 3 days.
This makes a great morning parfait. Try layering it with granola or other favorite toppings.