Blueberry Syrup

February 28th, 2017

0 comments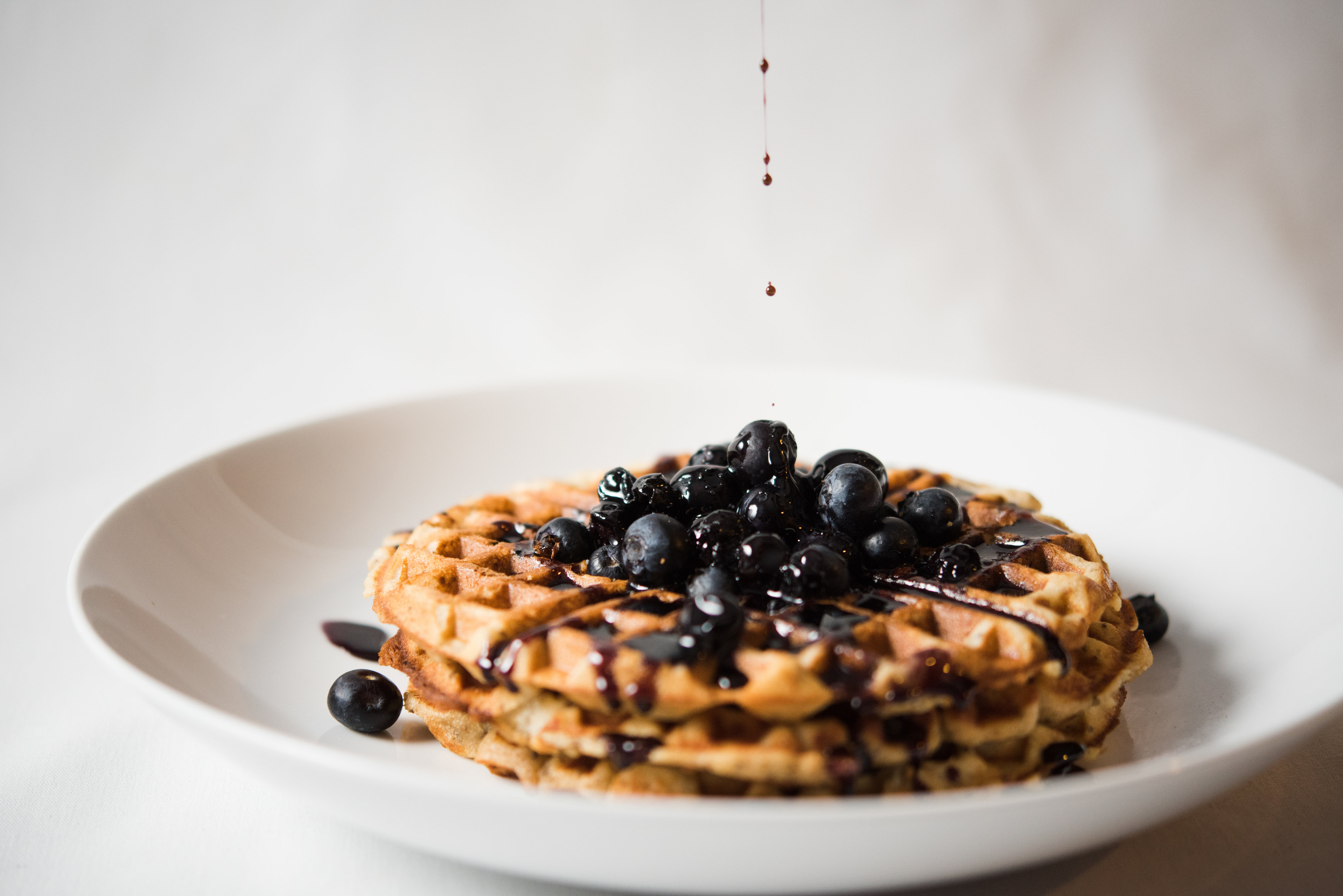 Looking for a quick way to spice up your waffle, pancake and French toast game? We all love maple syrup, but sometimes you just want a little more magic. Berries are great, but lets face the facts, they can go bad quickly sitting in the refrigerator. I found a great way to rectify that problem. I added my blueberries to the maple syrup and voilà, behold the magic of blueberry maple deliciousness.

Print

Blueberry Syrup
window.location.href
½ cup fresh organic blueberries or frozen
½ cup pure maple syrup
Place berries and maple syrup in a small sauce pot, on medium high heat and bring to a boil.
Reduce heat and simmer for 5 minutes, stirring occasionally, or until blueberries start to break down.
Serve warm over waffles, pancakes or ice cream.
This syrup can be stored in an air tight container for up to two weeks.
Try swapping out blueberries for raspberries or blackberries.
Try scraping open half of a vanilla bean and place the vanilla and the whole pod into the pot with the syrup and berries, then simmer. Discard the pod before serving.