Matcha Popcorn

March 3rd, 2017

2 comments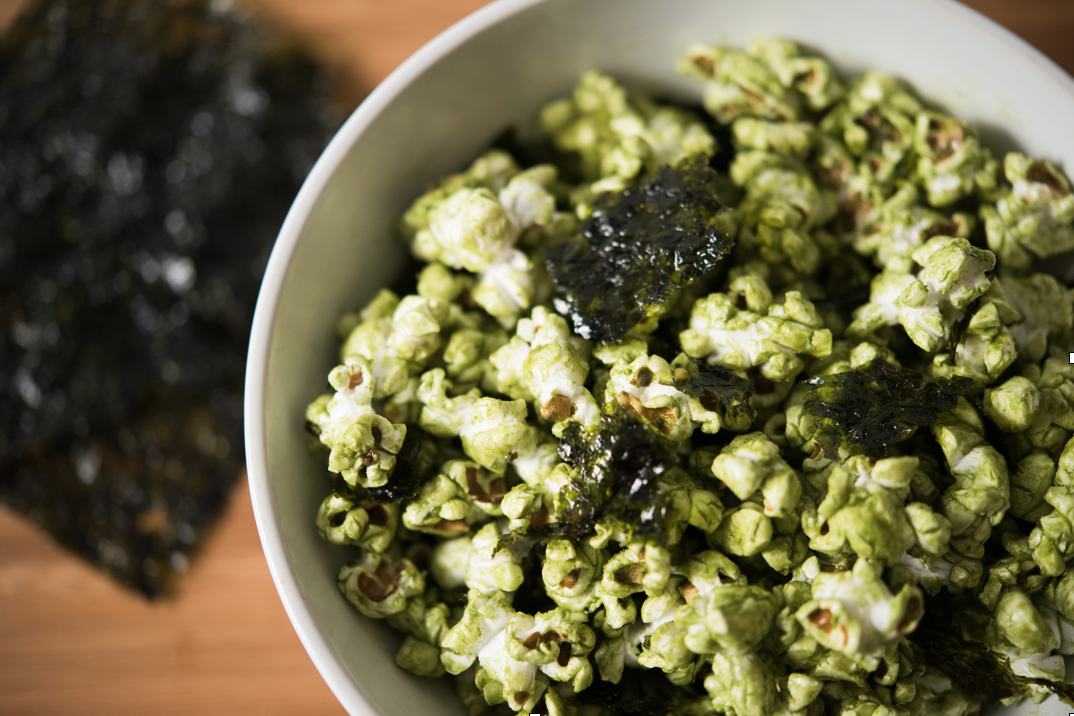 Yes, I know it's true and hard to believe. We may be a rare breed, but there are a few Seattle natives that do not drink coffee. My hot beverage of choice is tea and has always been. I love starting my day with a vanilla matcha. almond milk latte. However, it was only recently that I started to branch out and use matcha in other recipes not just my beverages. It has become more common to find matcha in sweets and pastries but I wanted to try using it in some not so common places. Thinking outside of the box I decided to add it to one of my favorite snacks, popcorn! Try it once and I'm sure you will be hooked like me. Here's to green popcorn!
Do Matcha Link
GivMe Seaweed Link
Maple Sugar Link
Rice Crackers Link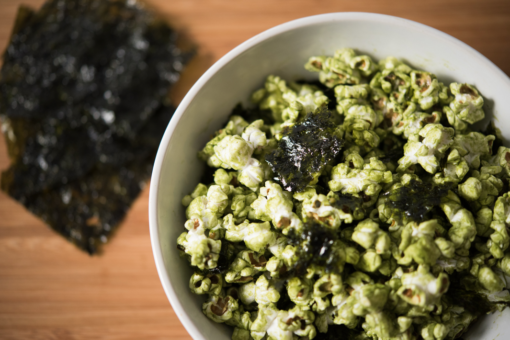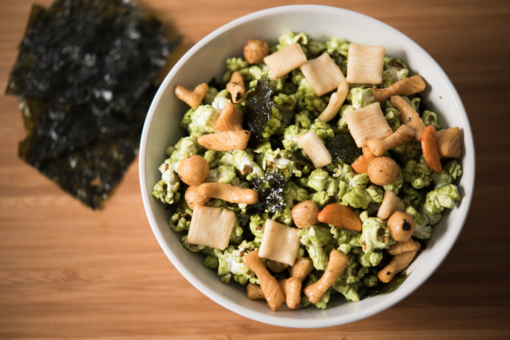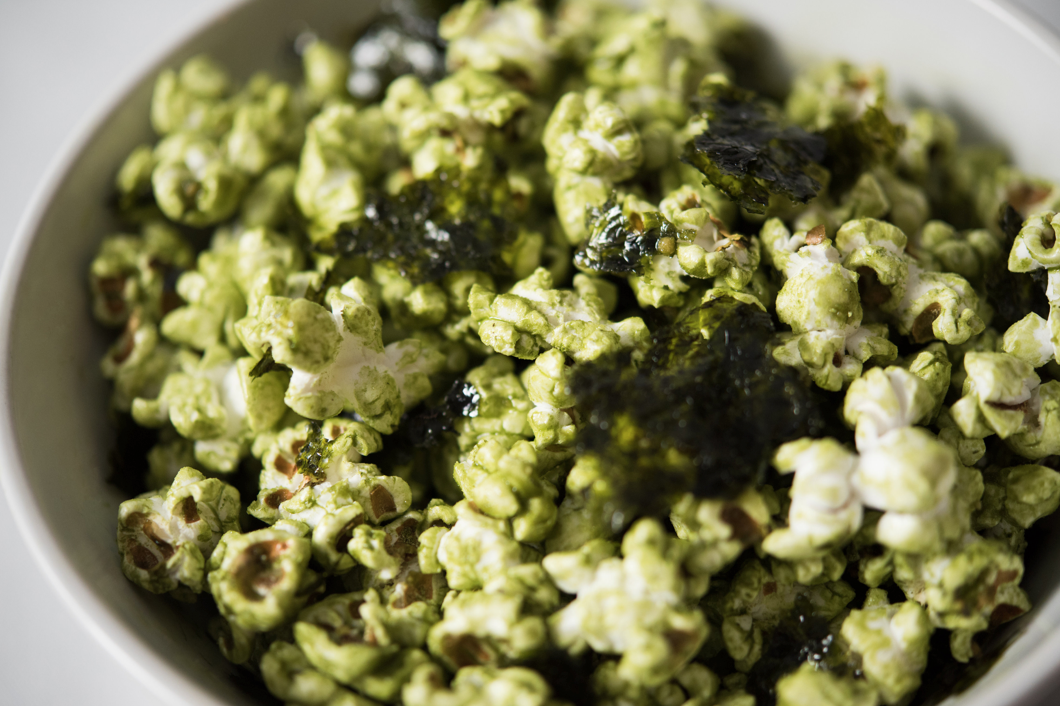 Print

Matcha Popcorn
window.location.href
1/3 cup popcorn (unpopped)
2 tablespoon plus 1 teaspoon sunflower oil (or cocononut oil)
1 tablespoon matcha powder (such as DoMatcha)
2 tablespoons maple sugar
Fine sea salt
1 5g package dehydrated seaweed snack, torn into small pieces (such as GivMe Organic)
Place a large pot on medium high heat. Once it has heated up add oil, then popcorn. Cover the pot and shake occasionally. You will start to hear the popcorn popping. When it starts to slow down after about 3-4 minutes, remove from the heat. Transfer the popped popcorn to a large bowl and set aside.
Return pot to the flame and lower heat to medium. Heat the remaining 2 tablespoons of oil and sprinkle in the matcha powder. Stir around in the pan until the powder is completely dissolved and the oil is green. Turn off the heat.
Add popped popcorn back to the pot and toss in matcha oil, until completely coated and green.
Sprinkle generously with maple sugar and salt to taste.
Add to serving bowl and garnish with seaweed.
Feel free to use microwave popcorn if you desire. Just skip the first two steps start at step 3.
Try placing the unpopped popcorn kernels in the refrigerators for 15 minutes prior to popping. Cold kernels pop quicker than room temperature.
Instead of adding seaweed, try adding Japanses rice cracker mix, toasted coconut, chocolate chips, or candy of your choice.