Martine's Pate Brisée: Easy Pie Dough

June 12th, 2017

0 comments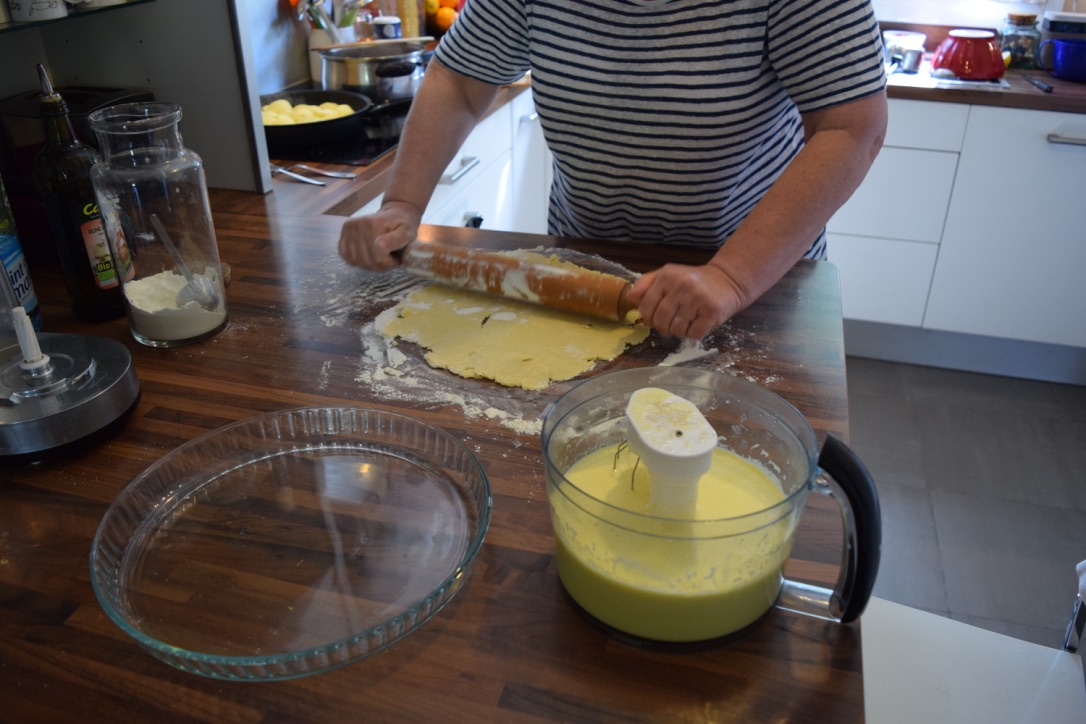 Fruit tarts are an essential part of summer in my opinion. But making the dough can be intimidating or seems like a lot especially when it's hot out. Some find it easier to simply buy ready-made dough, but I noticed while living in France making homemade dough was just like scrambling eggs… it can be quick and painless.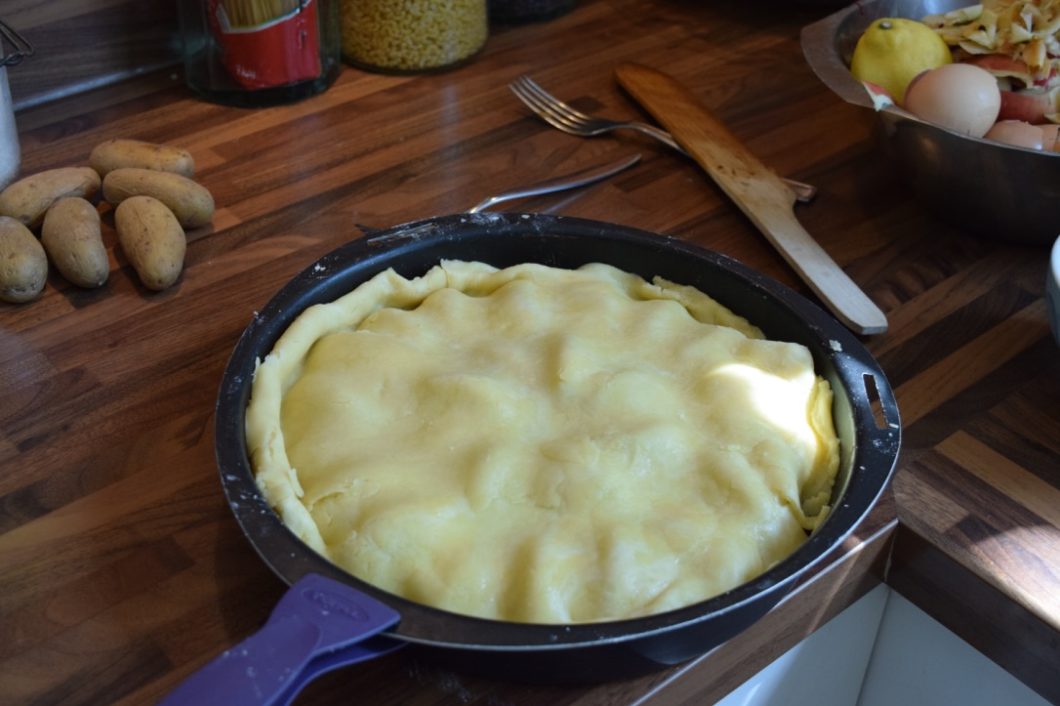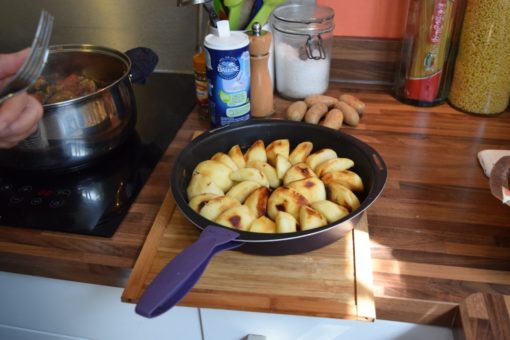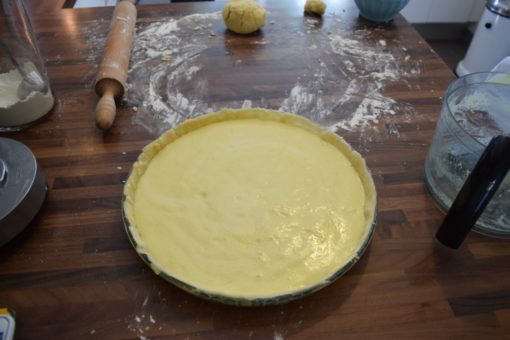 Martine, my French host mother, would often make quiche and other savory eggless tarts for lunch and dinner. That included making the dough from scratch, on rare occasion did she use ready-made dough. In France you can walk into a supermarket and find half a refrigerator aisle full of premade dough (sweet dough, savory dough, puff pastry, etc.). The quality is pretty dog on good, and they are really affordable. But when you think about it, so is homemade dough. The best part is that you know it's fresh and that there aren't any preservatives. It only takes flour, butter, salt, water and sometimes a touch of sugar. But here is the key to making good dough, you have to start with QUALITY ingredients! Some argue that France has some of the best if not the best butter in the world. Dairy products especially from Normandy cannot be compared to any other. It may have to do with the salty air coming off the sea that infuses into the land, in which the cows eat from, you get where I'm going with this. No matter what the opinion is, starting with good ingredients, it's a must! I like to use unbleached organic flour and I usually look for good French or European butter.
While you're at it, why not double or triple the recipe? Make some extra and freeze the dough. It's super easy to thaw, you can take it out the night before and place it in the refrigerator. Or if you're looking for a more immediate solution, leave it on the counter for about 20 to 30 minute and roll it out. This is great to have on hand for last minute summer entertaining. Make good use of all that ripe fruit and make a berry, apple or pear tart to really "wow" your guests.
I think you'll enjoy this recipe because it easy to make and you don't need any equipment but your hands and a rolling pin. Don't have a rolling pin? Do like the French used to do, use an empty bottle of wine to roll out your dough. Yup, learned that trick from Martine too!

Print

Martine's Pate Brisée: Easy Pie Dough
window.location.href
Makes 1- 10 inch fluted tart pan
8 ounces unbleached organic all purpose flour, about 1 1/2 cup
*2 tablespoons granulated sugar (if making sweet dough only)
¼ teaspoon fine sea salt
4 ounces unsalted European butter, at firm room temperature
3-6 tablespoons cold water
Place the flour, sugar (if using), and salt into a medium bowl and mix well with your fingers. Cut butter into eight pieces, add to the flour and mix the butter with the flour, using the tips of your fingers only, not the full palm. Mix in the butter until the mixture starts to look and feel like sand. Start by adding in 3 tablespoons of water and mix in until the dough starts to come together but does not crumble apart. If the dough is still dry and crumbly keep adding a tablespoon of water at a time just until the dough comes together but doesn't look dry. Roll into a ball, smash flat into the shape of a disk, cover with plastic wrap and freeze for about about 15 minutes until the dough is firm.
Remove the dough from the freezer, roll out the dough to a thickness of ¼ inch, fill a 10-inch tart pan and follow instructions for the tart/pie you are making.
Keep some in the freezer. After forming the dough into a ball, smash flat into a disk shape. Wrap in parchment paper and then plastic wrap or a gallon size freezer bag. Can be stored up to a month. Thaw the dough over night in the refrigerator, or leave on the counter for about 20-30 minutes to use immediately.
Do not over work the dough, after adding in the water. If the dough starts to look really smooth and glossy you have over worked it and it will not be as flaky as it should be.
Switch up the flour. You can cut half of the flour with oat flour or whole wheat flour. You can also try using Bob's Red Mill 1 to 1 Baking Flour (gluten-free).