Mexican Almond Milk Hot Cocoa, Vegan/ Dairy-Free

December 13th, 2017

0 comments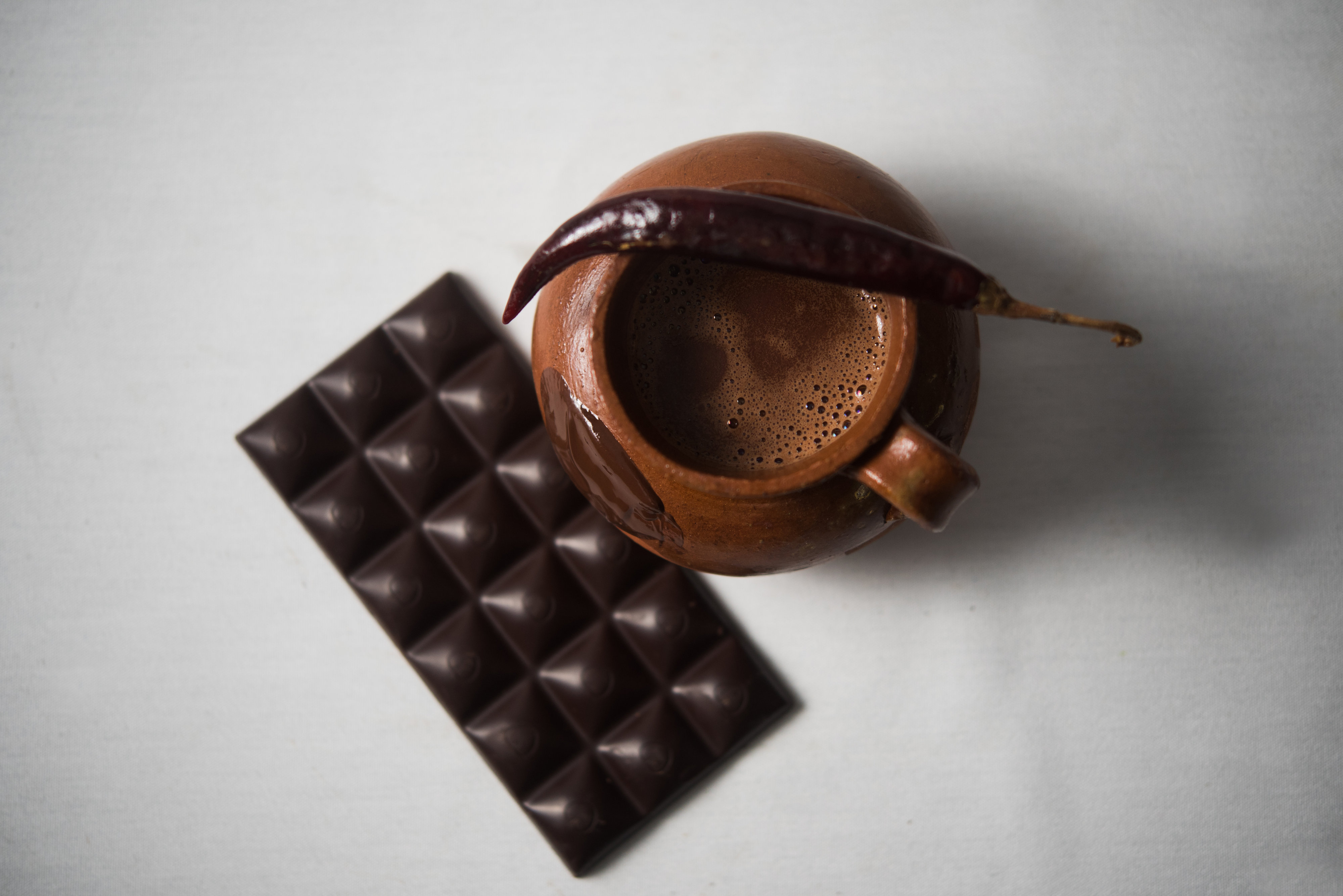 It's national hot cocoa day and what better way to celebrate than with one of my favorite recipes. I love Mexican hot chocolate and used to use the ready-made spiced chocolate bars that you melt into milk. Don't get me wrong, these are tasty but most have a lot of refined sugar, different vegetable oils and presevatives. And I love good chocolate so I wanted to use better quality chocolate.  For this recipe you can use chocolate chips or a chocolate bar chopped up. I love Guittard chocolate chips and Chocolove chocolate bars. If you are trying to keep this strictly vegan, make sure to use chocolate that's labeled vegan. And the beauty of making it yourself is that you can use whatever milk you so desire. I'm a huge fan of almond milk and it's so easy to find now. Another favorite dairy alternative is oat milk. As the weather continues to get colder make sure to warm up with this spiced hot cocoa that you can feel good about drinking. Bottoms up!

Print

Mexican Almond Milk Hot Cocoa, Vegan/ Dairy-Free
window.location.href
2 ½ cups unsweetend almond milk
1 dried Guajillo chili
½ vanilla bean, about 2 inches, split down the middle seeds and pod
¼ teaspoon ground cinnamon
Small pinch -1/8 teaspoon cayenne pepper
2 ounces, about 1/3 cup dark baking chocolate chips
1-2 tablespoons agave, or sweetener of your choice
Pour the milk, chili, vanilla bean and seeds, cinnamon and cayenne in a medium saucepot and turn on medium high heat. Bring to a boil, then lower the heat to medium/ medium-low and simmer for 10-12 minutes until the dried chili starts to soften.
Add in the chocolate chips and stir until fully melted. Remove from the heat and add agave and sweeten to taste. Remove dried chili and serve hot.
Make it a spiced Mexican mocha by adding coffee or a shot of espresso.
Switch it up and try using other milks...hemp, cashew, oat, or rice.
Swap it out, mix it up or add a few different kinds of dried Mexican chilies to the hot chocolate. Just be careful because some chilies can really pack a punch.
Make extra, cool it down and keep it in the fridge. Holds well in an air tight container for 3 days.