Peanut Butter Chocolate Chip Cookie Dough Bites

April 1st, 2017

0 comments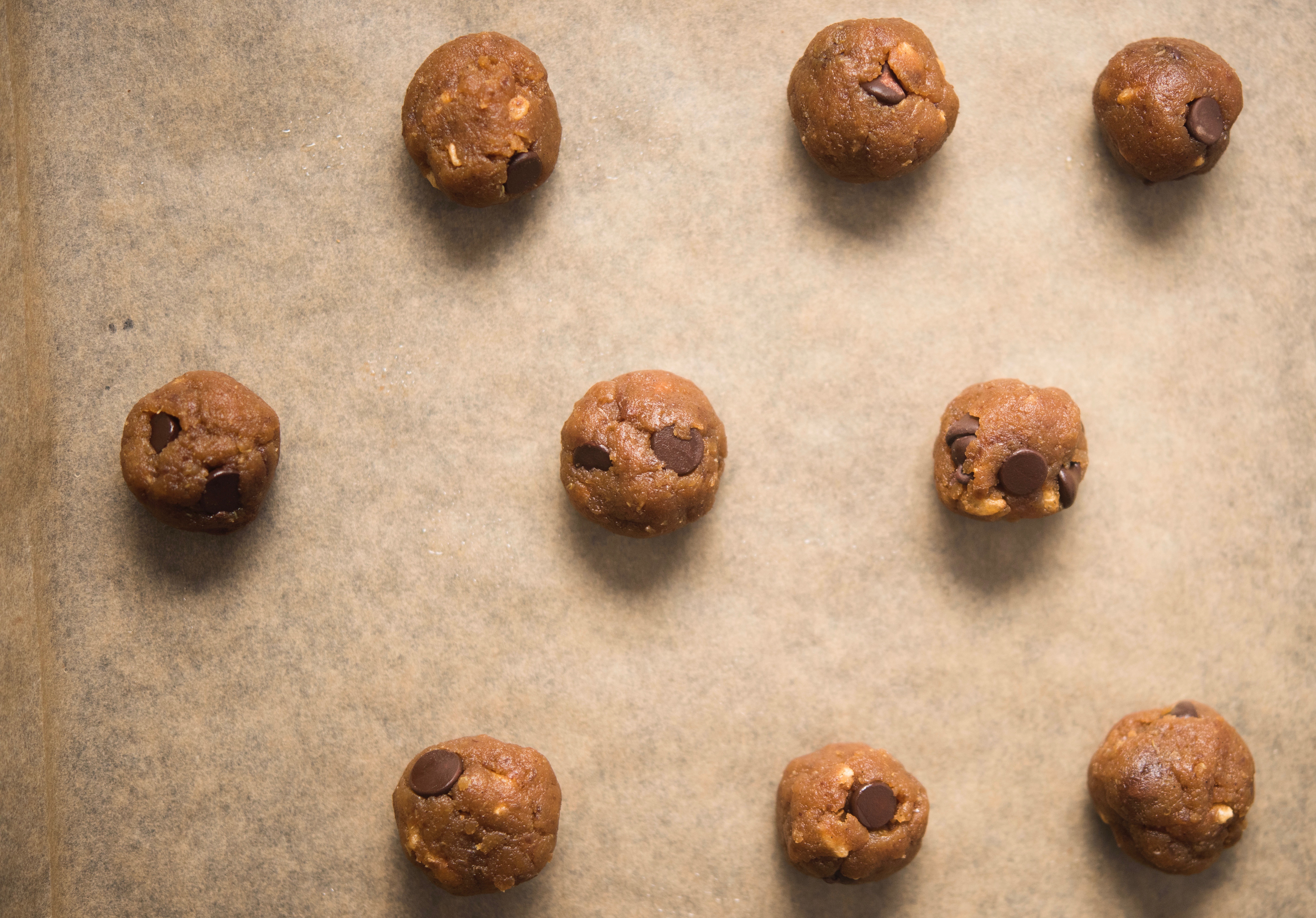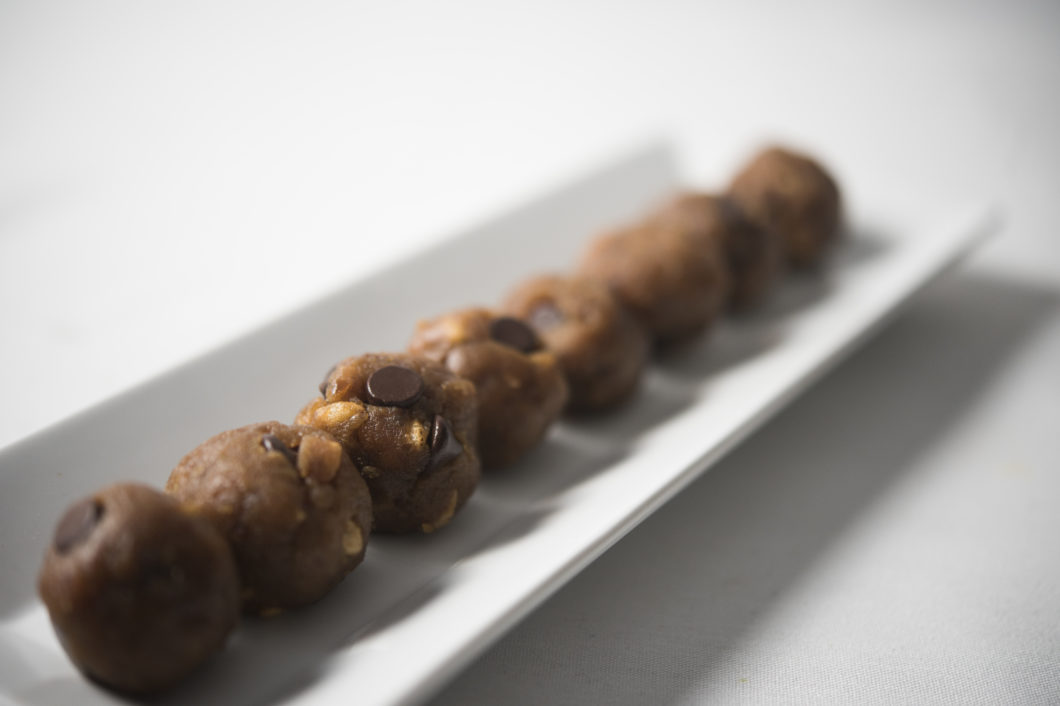 Seems like cookie dough is all the rage- There is even a new store that just opened up in Manhattan called Do, dedicated entirely to cookie dough addicts! It's April Fools Day and what better way to start off the day than with a healthy food prank. This peanut butter chocolate chip cookie dough recipe is a lot of fun and so easy to make. Okay, so it's not really cookie dough. This wholesome snack is loaded with protein and made with cooked quinoa and flax. Cooked quinoa, say what? One day I was trying to decide what to do with a small amount of leftover quinoa I had in my fridge. I'd never used cooked quinoa in any sweet recipes before, and this seemed like a perfect opportunity to try something new. I stirred in peanut butter, chocolate chips and voila a new creation was born. These yummy bites make you feel like your eating cookie dough, without all guilt. See if you can fool those you love with this easy and delicious recipe.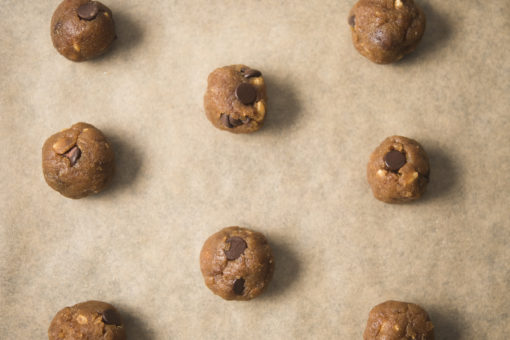 Print

Peanut Butter Chocolate Chip Cookie Dough Bites
window.location.href
1 cup, about 20, pitted medjool dates
1 cup creamy peanut butter- I prefer Once Again Organic Creamy Peanut
Butter
1/2 teaspoon vanilla extract
Pinch fine sea salt
3/4 cup cooked quinoa
1/2 cup bitter or semi sweet chocolate chips
1/3 cup puffed brown rice cereal
2 teaspoons flax meal
Place the dates in a food processor and pulse until they break into small pieces and start to form a solid mass. Add the peanut butter, vanilla, and a pinch of salt. Blend until smooth.
Add the quinoa and pulse until blended, about 6 pulses. Place the mixture into a large bowl, sprinkled chocolate chips, brown rice cereal and flax. Gently incorporate with your hands being sure not to completely crush the puffed brown rice. Form into one-tablespoon balls. Enjoy at room temperature or serve chilled. The peanut butter balls hold well in an airtight container, in the refrigerator for up to a week.
Love Chocolate? Try drizzling melted chocolate over the balls or covering them completely.
Go nutty, swap the peanut butter out for almond or cashew butter.