Chef Ayesha's Falafel Pop-Up in NYC

April 12th, 2017

0 comments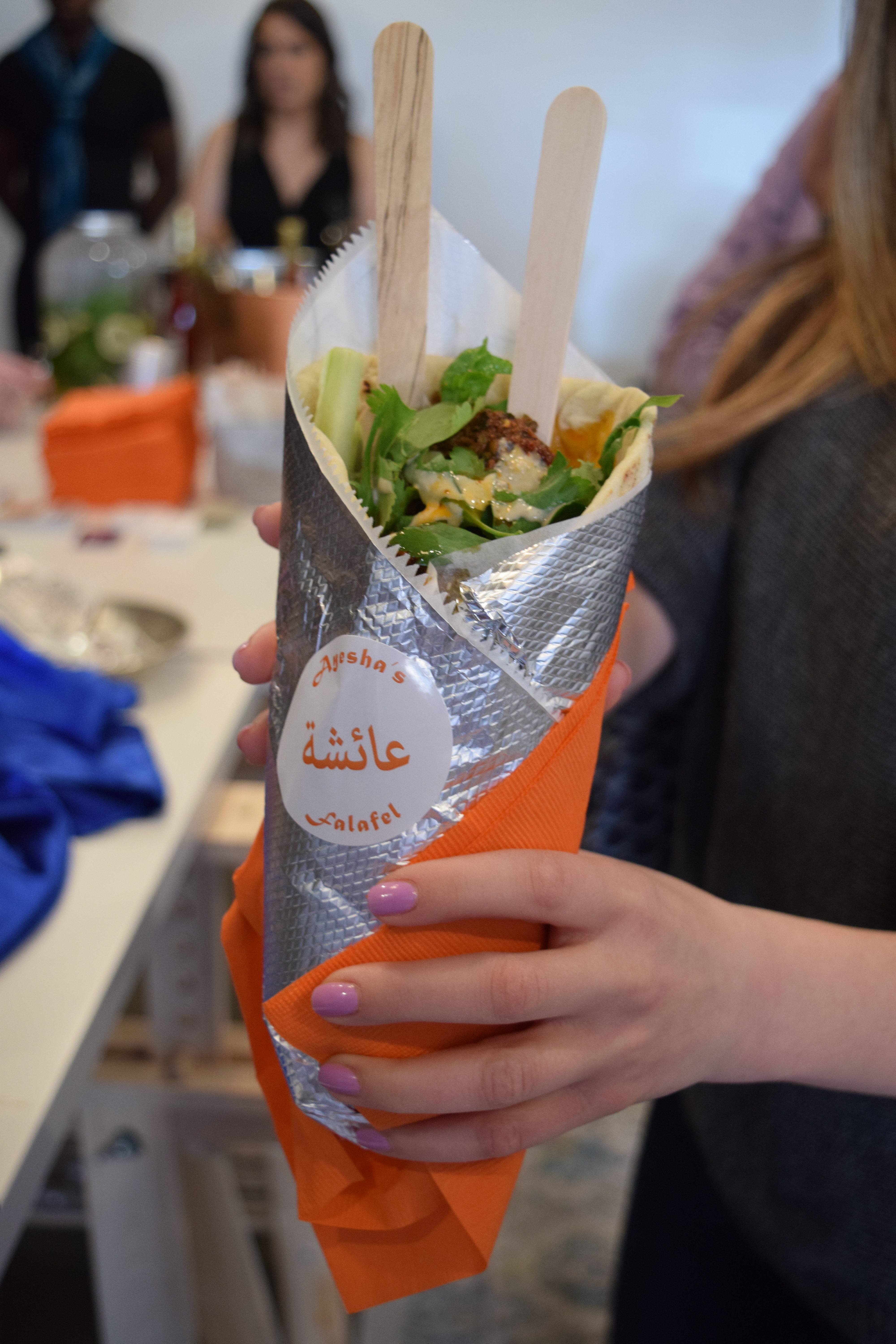 This weekend I got the opportunity to travel the world. The best part was it was easy to get to and I didn't break the bank! All I had to do was take the 6 train downtown to Chef Ayesha's Falafel Pop-Up on Great Jones Street. That's the beauty of great food, it can export you anywhere in the world, instantly!
Ayesha and I go back to our days at A Voce. She was sous chef in the kitchen and I was managing the dining room.  If you know anything about working in restaurants- things are always changing and you have to be ready for any and everything. In all the madness I appreciated her because she got the job done and she kept it fun. She could give you a good laugh when you needed it the most. We both knew when we needed to break out in Niki Minaj "Boom-ba-doom-boom-boom-ba-doom-boom-bass, super bass!…" to keep our sanity. I'll never forget the time she showed up to our casual staff holiday party hair and makeup done, dressed to the nines wearing a fur coat.  Sometimes you have to let everyone one know, us lady cooks do clean up nicely! Needless to say she is miss personality.
So when I heard she was doing a pop up restaurant, It was a no brainer I'd be there to eat and support of course, And she was doing Falafel- one of my favs! In true Ayesha fashion when I walked in the door there she was, belly dancing scarf around her waist, eyes lined to perfection, standing behind a table that looked like a feast fit for a king. The table was colorful, loaded with an array of fresh vegetable, tahini, hot sauce, homemade breads and the star of the day, her falafel. With the Arabic music playing in the background, service staff wearing a smile I knew I was in for a treat.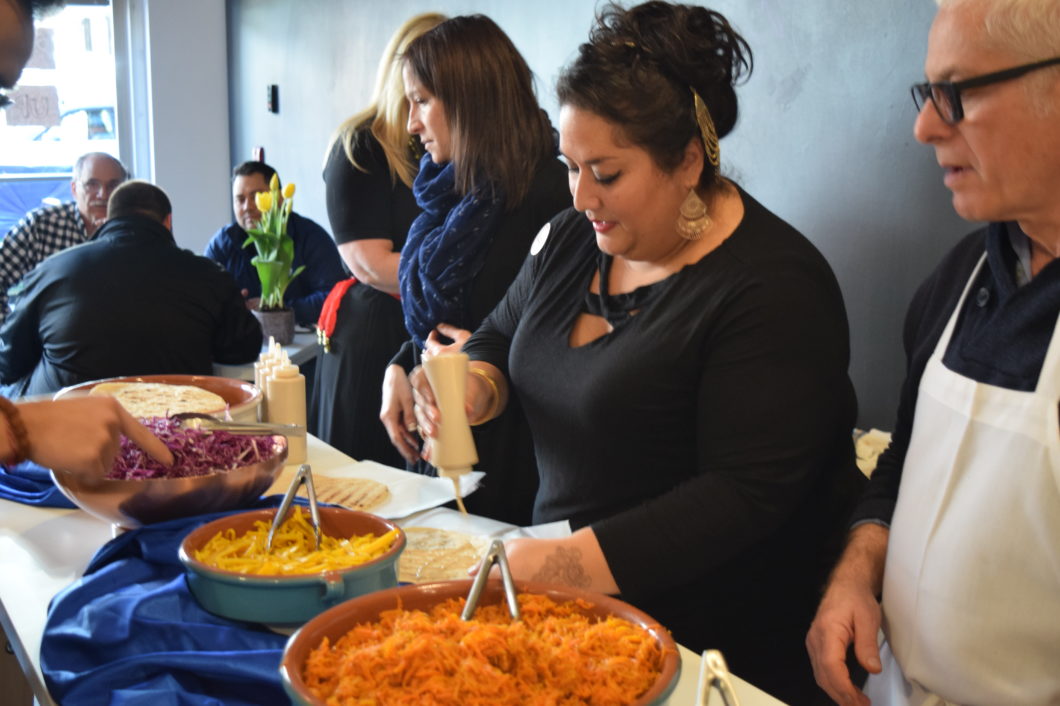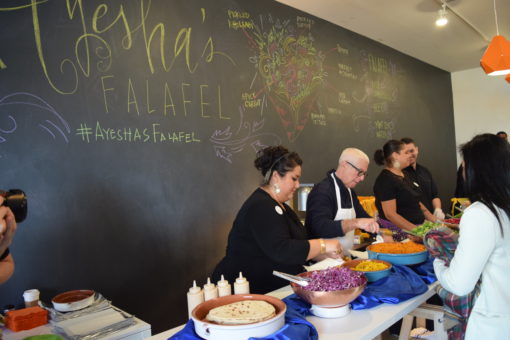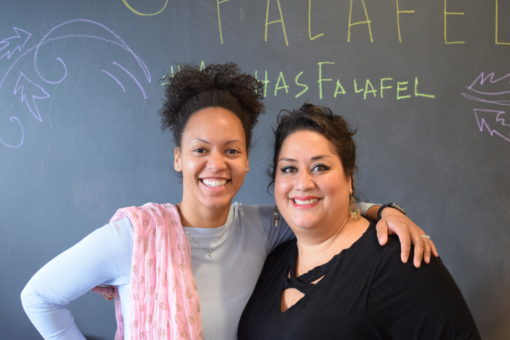 She attempted to ask me, then just ended up making a rhetorical question, "I'm going to make your falafel sandwich the way I would make mine, is that okay?" I smiled and just let her do her thing. It was probably one of the most aesthetically pleasing sandwiches built to the human eye. It left me feeling satisfied, full but not weighed down. The bread was just right, it didn't fall apart while you were eating it- like a lot of falafel sandwiches do. The hot sauce was just right I could taste all the other ingredients yet still feel a little fire. Yes the sandwich was vegan but believe me, you were NOT missing out on anything. There are times I don't like mentioning that word because for some it's like a "bad" word, people get scared. But yes it's true, vegan can be amazing! And it's good for you. Don't knock it until you try it.
Hats off to you Ayesha! Interested in tasting more of her exotic creations? Let her transport you to different parts of the Middle East at Hundred Acres where she is permanently located. Go taste and explore the world. Sometimes it can be right in your backyard!