Chia Seed Pudding/ Parfait

August 9th, 2017

0 comments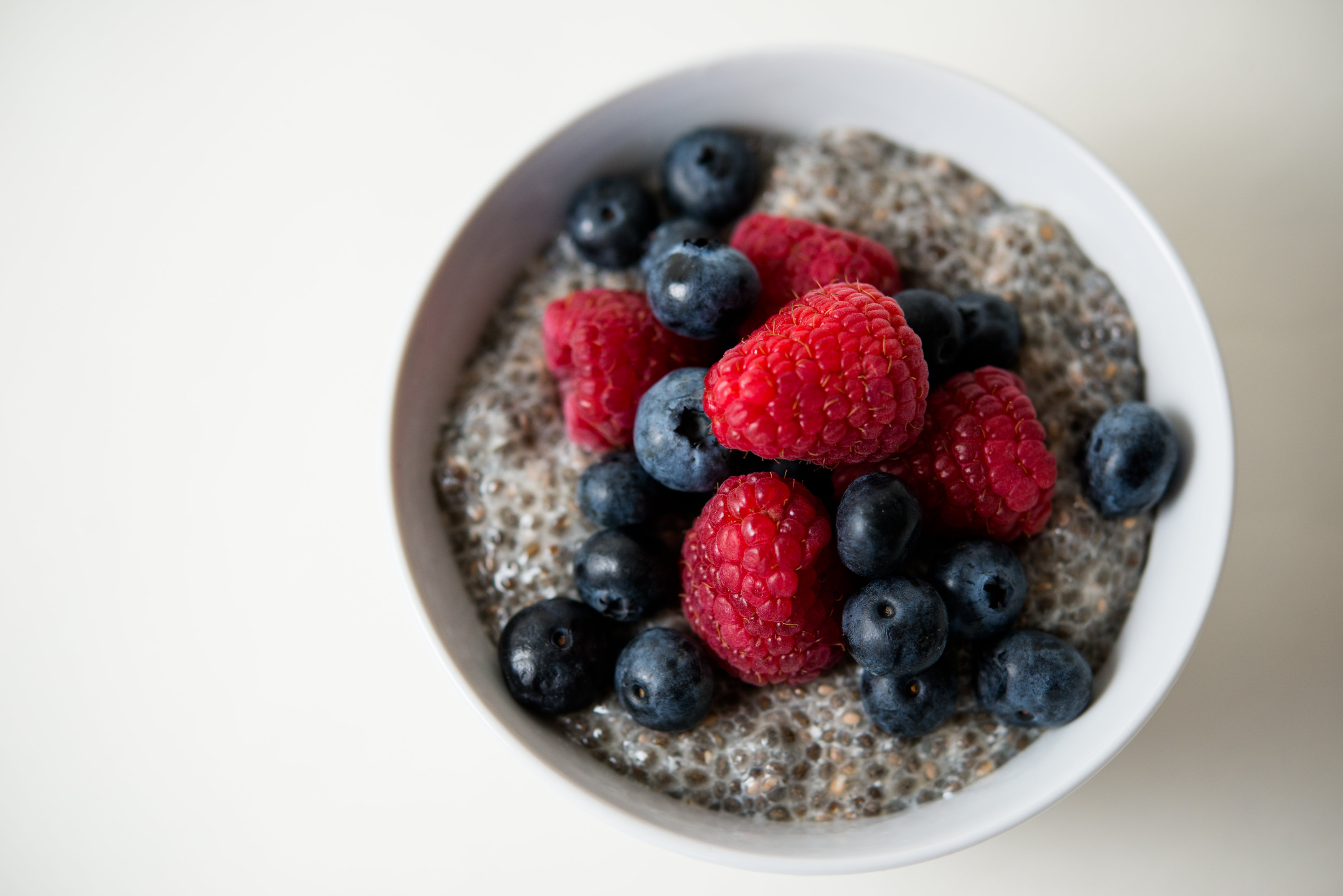 Pudding or parfait you decide. I tend to make this recipe at the beginning of my week because it can serve as a breakfast parfait, afternoon snack, or dessert. There are even times when I dump a huge scoop into my smoothies. This is one of those guilt-free desserts packets with benefits. Chia is great for digestive and heart health. They are loaded with omega-3s, protein, fiber, and other vitamins and minerals. This is my base recipe but sometimes I like to turn it into a chocolate chia pudding or a coconut pudding (see DK tips below). By adding fresh fruit and/or a homemade fruit puree your giving your body a boost of antioxidants. Plus if you or the kids love tapioca pudding, this is will be right up your alley!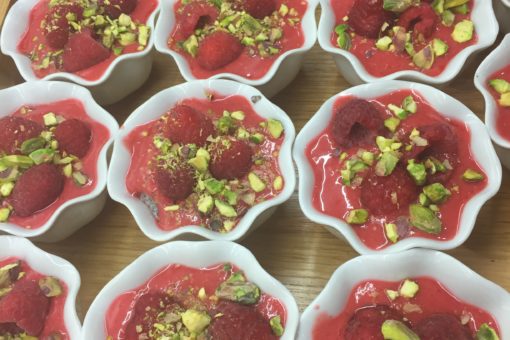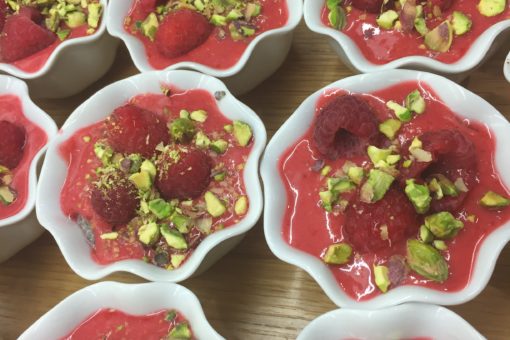 Make it a parfait. Add fresh raspberry puree, raspberries and crushed pistachios. See DK Tips below for raspberry puree recipe.

Print

Chia Seed Pudding/ Parfait
window.location.href
1 cup organic chia seeds
3 cups unsweetened almond milk
¼ cup pure maple syrup, agave, or sweetener of choice
1 teaspoon vanilla extract
pinch fine sea salt
Place chia seeds in a large mixing bowl. Then add the almond milk, syrup (or sweetener of your choice), vanilla, and salt. Stir well with a whisk. Let sit for 5 minutes and then whisk again before covering with plastic wrap and refrigerating. Let refrigerate at least 5 hours, better over night, until all the liquid is absorbed and the seeds become soft. Serve with fresh berries or with berry puree, fresh berries and nuts. See DK Tips for other variations.
Turn the chia chocolate. Add ¼ cup of unsweetened cocoa powder. I prefer Droste and Guittard brands.
Coconut chia pudding: replace half the almond milk with full fat coconut milk. WholeFoods organic coconut and Organic Native Forest are my favorite brands of canned coconut.
Turn your pudding into a parfait by adding fresh fruit and nuts.
Raspberry Puree Topping: 2 cups of fresh or frozen raspberries, 2 tablespoons agave or maple syrup, 1 teaspoon lemon juice. Place all ingredients in a small saucepot and simmer, cooking until the berries start to break down, about 4-5 minutes. Place in a blender and blend until smooth. Chill and serve over the chia pudding.