Strawberry Lemon Scones: Perfect for Strawberry Shortcake

July 27th, 2017

0 comments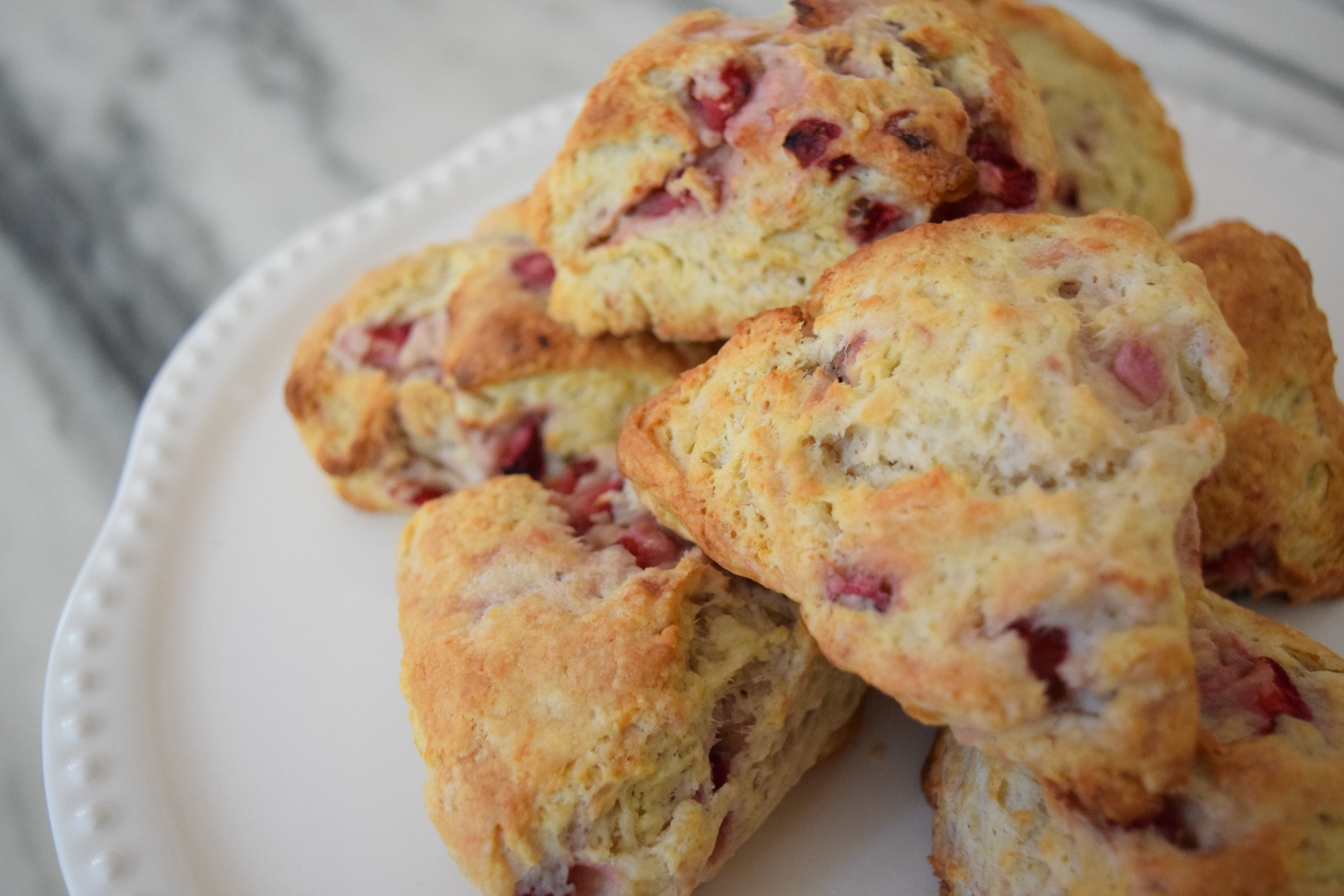 I love getting my hands dirty, so making quick breads likes my biscuits and scones always puts me in a happy place. I was inspired to create this recipe because of all the amazing berries I've been getting from the farms in the Hamptons. Plus, who can resist warm scones, especially when they are slathered with clotted cream, butter and/or jam? Not only are these scones are perfect for breakfast; they are even better when prepared for strawberry shortcake. Why not get a double dose of strawberries by using these scones as the shortcake?!? Enjoy that summer berry bounty and happy baking folks!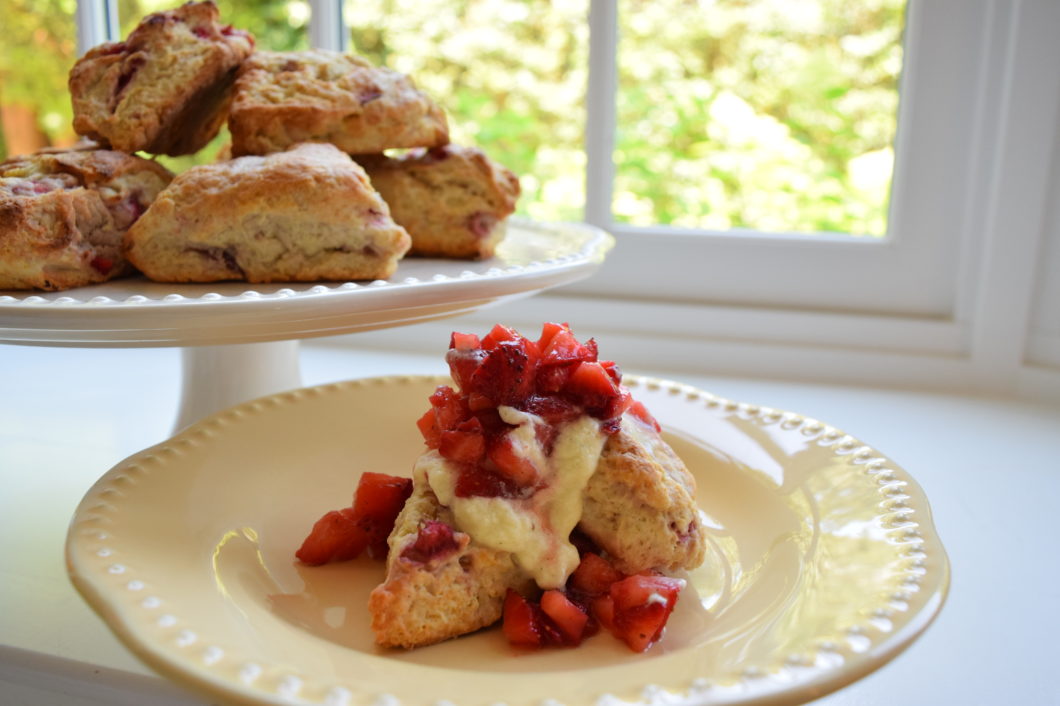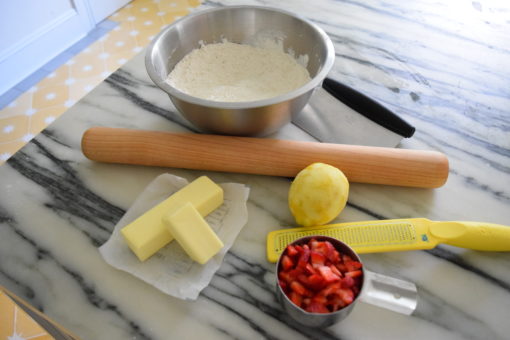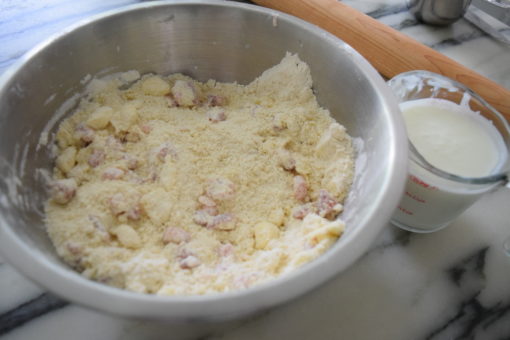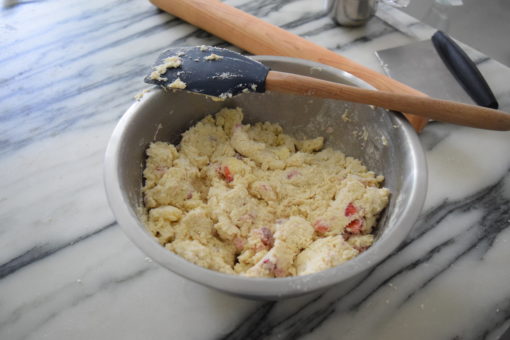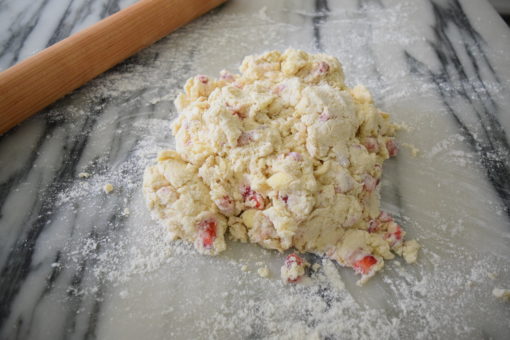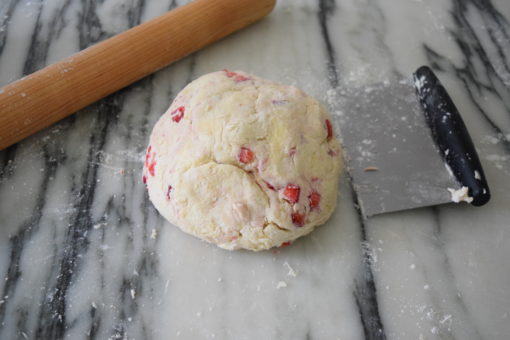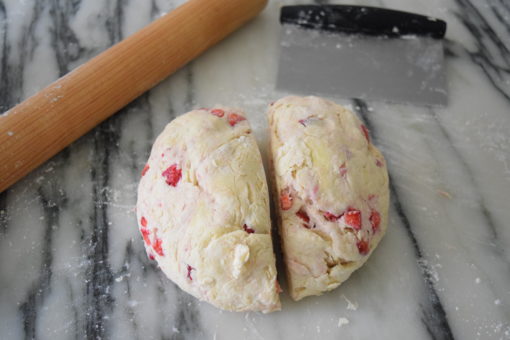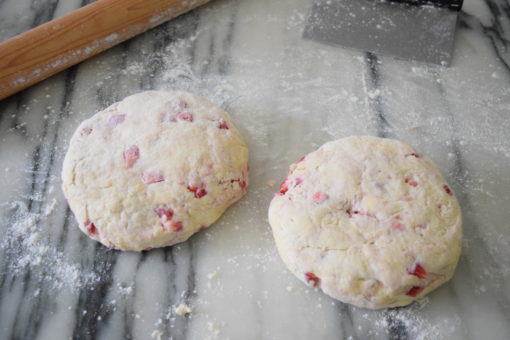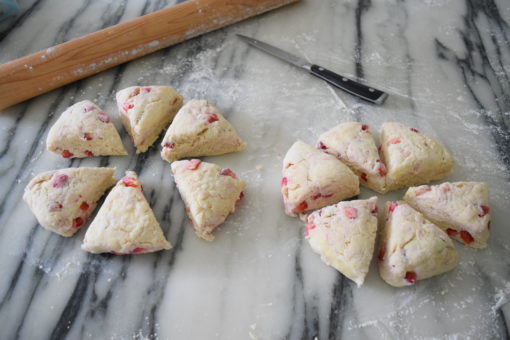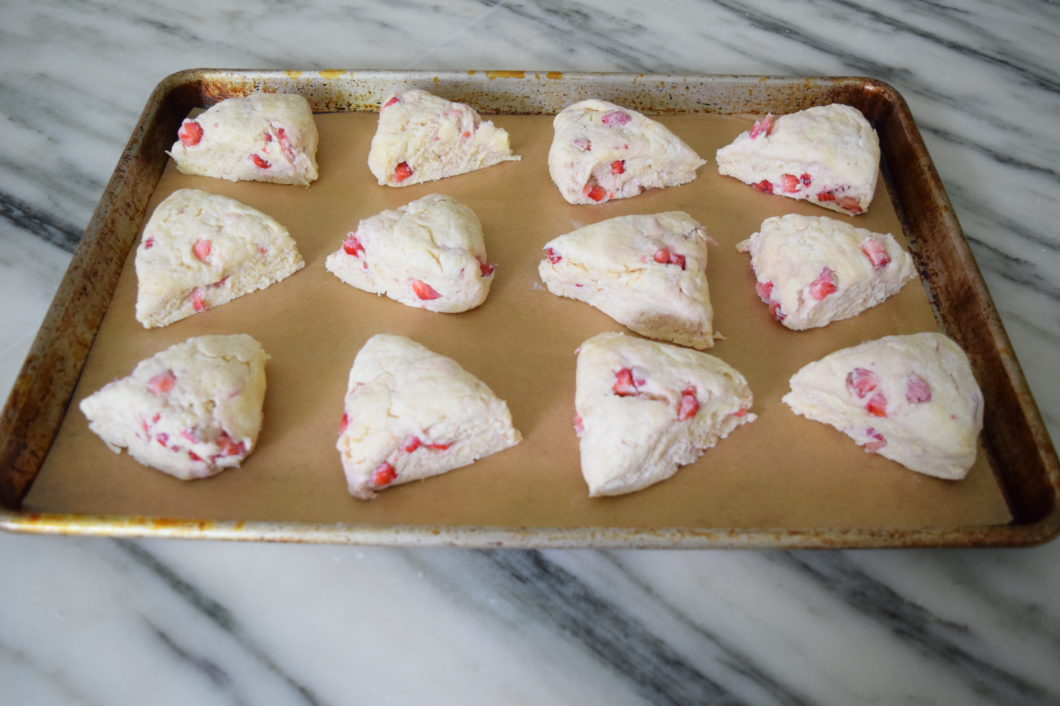 Print

Strawberry Lemon Scones: Perfect for Strawberry Shortcake
window.location.href
2 ½ cups all-purpose flour
1 large lemon zested, about 1 tablespoon
2 tablespoons granulated sugar
1 ½ tablespoons baking powder
½ teaspoon baking soda
¾ teaspoon fine sea salt
¾ cup unsalted butter, 1 ½ sticks, cut into 24 pieces
¾ cup fresh strawberries, chopped into ¼- ½ in dice
1 cup low-fat buttermilk
1 tablespoon heavy cream
Arrange a rack in the middle of the oven, preheat the oven to 375˚ degrees. Line a baking sheet with parchment paper. In a large bowl add the flour, lemon zest, sugar, baking powder, basking soda, and salt. Mix well and cut/add in the butter by using your fingertips only, so you don't melt the butter. Once the butter is about the size of a pea in the flour mixture, gently mix in the strawberries.
Add the buttermilk to the flour mixture. Using a spatula, mix gently until the buttermilk is just incorporated, the flour will still be very crumbly but it will form into a shaggy mass. On a lightly floured surface place the shaggy mass, and work the dough with your hands until all the flour is incorporated and the dough is no longer dry. Cut the dough in half and roll out two, ½ inch round disks, about 6 inches in diameter. Cut each disk into 6 pieces, like cutting a pie. Arrange the scones on the lined baking sheet and place in the freezer for 10 minutes until firm.
Remove the scones from the freezer, brush each scone with a touch of cream and place in the oven. Bake for 15-18 minutes until cooked through and the top of the scones are lightly golden brown. Cool on a wire rack and enjoy.
Try using other berries or a mix of berries instead of using strawberries.
Go nuts: add ¼- ½ cup of your favorite chopped nuts.
Make your scones ahead of time and freeze them. They store well, already cut, in freezer bags for up to two weeks. They can go directly on a baking sheet and into the oven. You will need to bake them longer as they will be frozen solid. Check on the scones after 20 minutes in the oven.
Turn the scones into strawberry/ berry shortcake. Add fresh whipped cream and macerated strawberries.