Danielle's Biscuits

March 26th, 2017

0 comments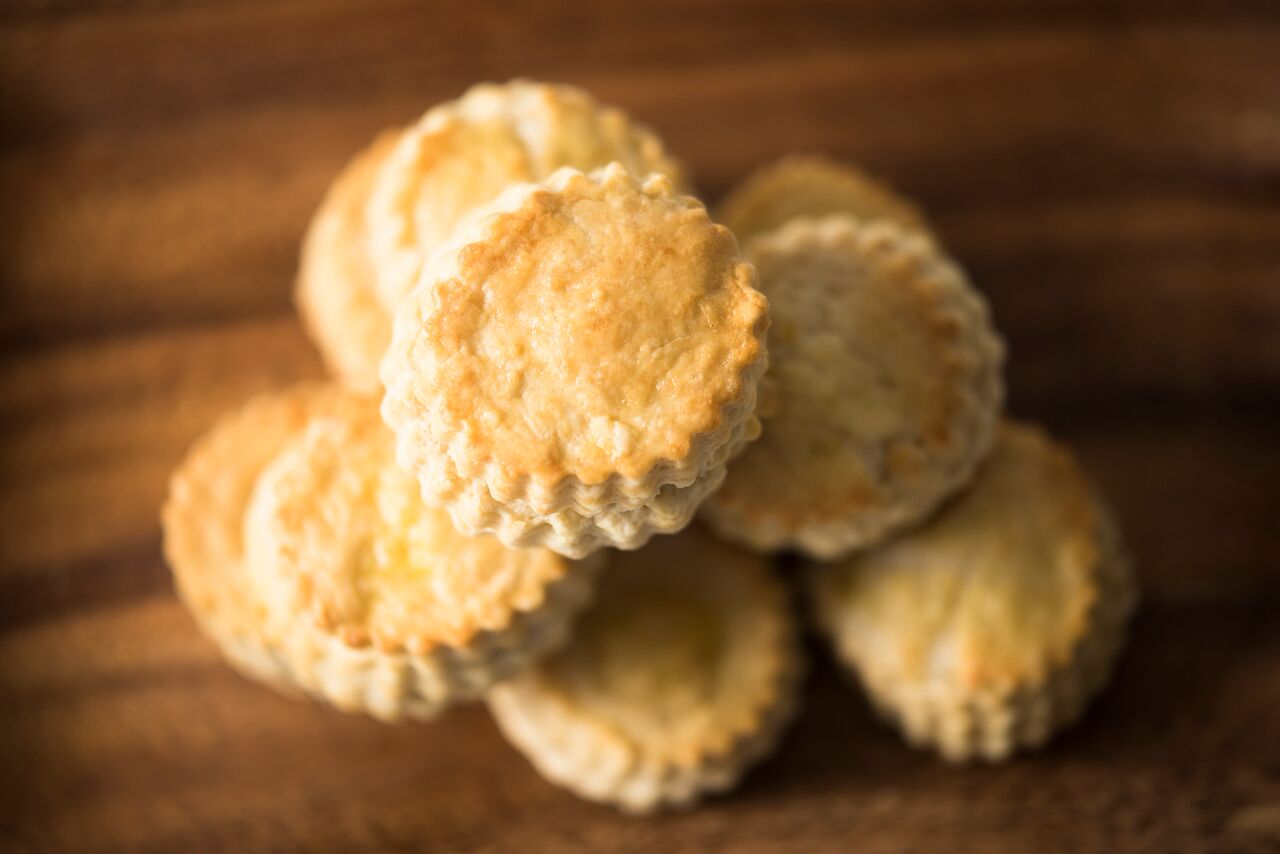 I grew up making biscuits with my grandmother, so you can say biscuits are apart of who I am. But it wasn't until I went off to cooking school that I took my love a step further and decided to develop my own recipe. I spent hours in the library looking at all different kinds of biscuits recipes. I tested many and started to learn how different fats and flours reacted with each other. This recipe is not for the calorie conscience- but trust me its worthy every bite! This recipe is truly food for the soul.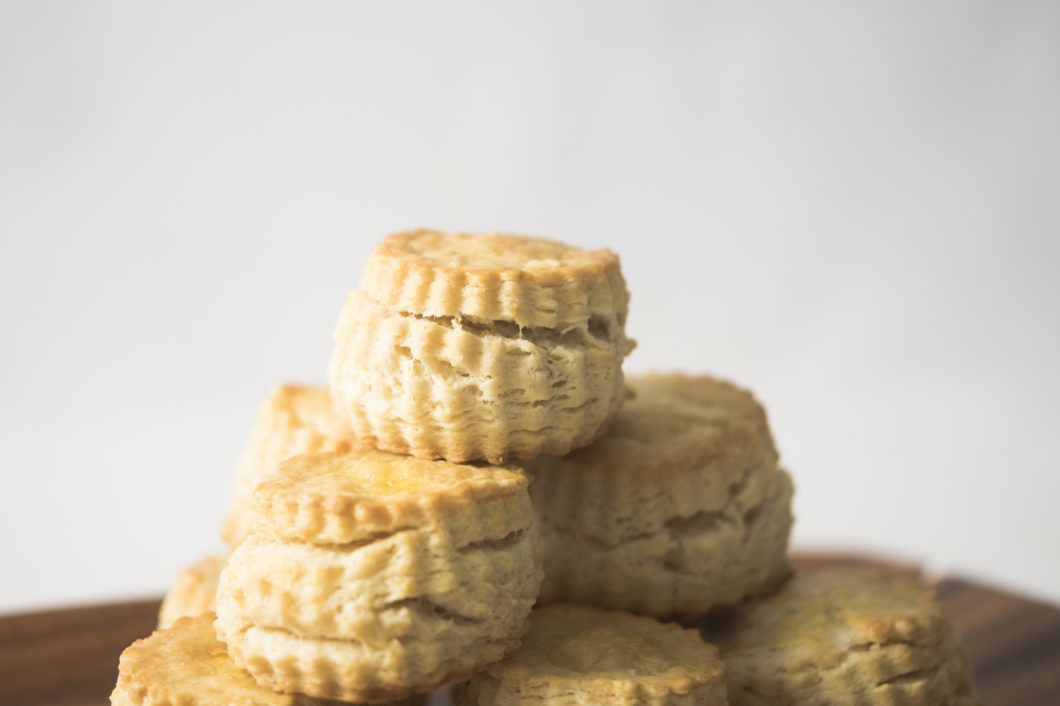 Print

Danielle's Biscuits
window.location.href
1 cup cake flour
1 cup all purpose flour, plus more for rolling out
1 tablespoon baking powder
½ teaspoon baking soda
¾ teaspoon fine sea salt
1 tablespoon granulated sugar
¼ cup unsalted butter, cut into 8 small pieces
¼ cup lard, in 4 pieces
2/3 cup buttermilk
1 large egg, for egg wash
Preheat oven to 400° F and line a sheet pan with parchment paper. Whisk the cake flour, all purpose flour, baking powder, baking soda, salt and sugar together in a large bowl.
Cut butter into flour mixture using a dough cutter or your fingertips, until butter is evenly coated with flour and about the size of a pea. Add lard and coat evenly with flour, making sure the fat is evenly distributed throughout the mixture.
Make a well in the center of the bowl and add the buttermilk. Gently work the flour mixture in towards the center of the bowl until it forms one soggy/shaggy mass. **Do not over work.
Transfer the dough onto a lightly floured work surface. Kneed gently a few times until there are no dry crumbly chunks.
Roll the dough out into a rectangle, 11 x 9 inches, and fold over into 3 sections.
Roll the dough out again into a rectangle and repeat the 3 fold process two more times.
Roll out the dough into a rectangle, 8 1/2 x 6 1/2 inches, until it's about ½ inch thick.
Cut the dough with a 2-inch diameter round pastry/biscuit cutter and place onto sheet pan.
Lightly beat the egg with a splash of water in a small bowl. Brush the biscuits with egg wash.
Bake until lightly golden brown for about 10-12 minutes.
Don't like lard? Try using vegetable shortening or all butter.
I love using these biscuits to make strawberry shortcake. Simply add another 3 tablespoons of sugar to the dry ingredients before cutting in the fat.
You can stir in 1/2 cup of cheddar, cooked chopped bacon, and up to 1/4 cup of tender herbs like chive or dill.
Make them mini- use a small biscuit cutter.
Don't have biscuit cutters? No problem, use a knife and cut them into squares.