Herb Roasted Chicken

March 24th, 2017

0 comments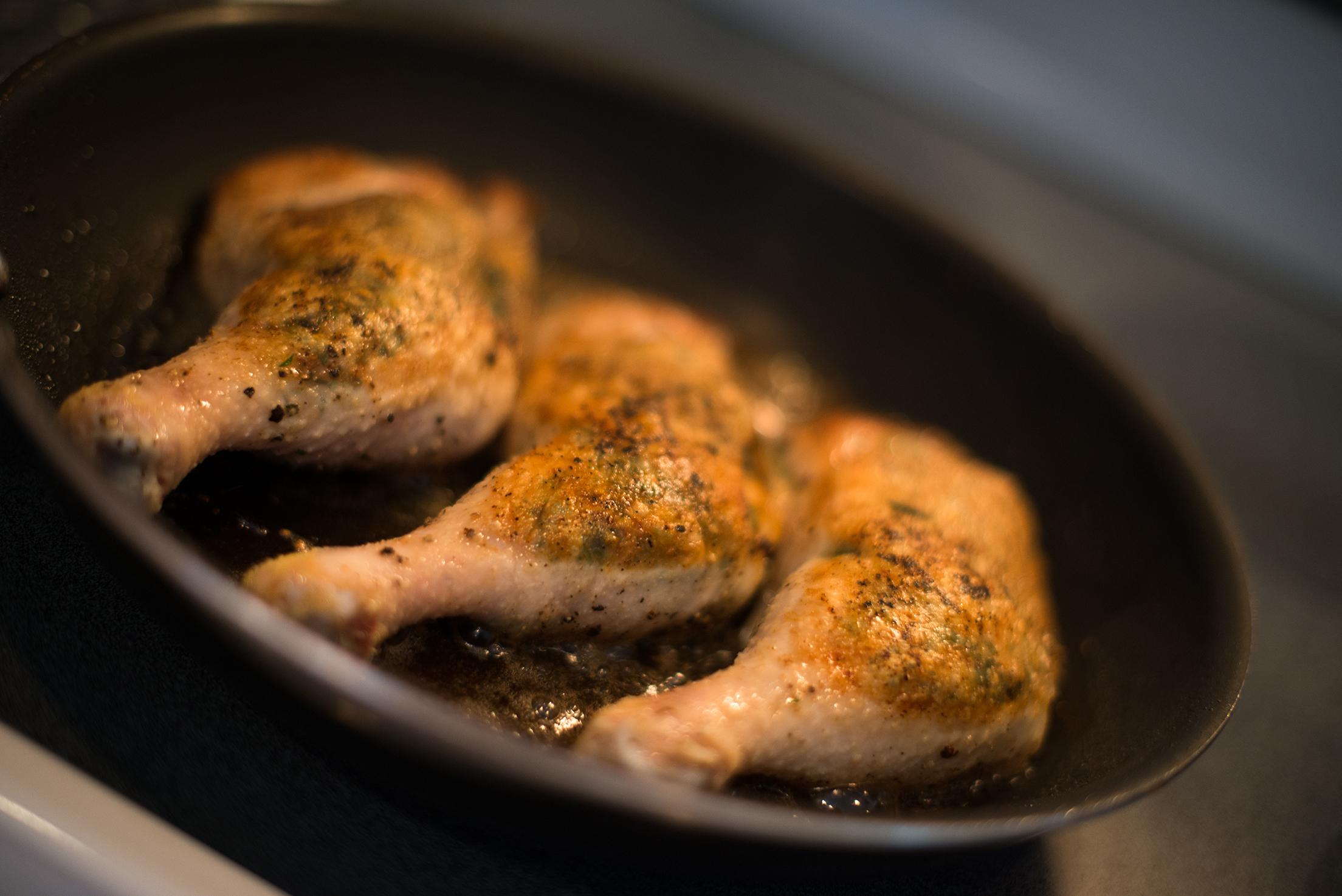 Nothing beats classic roasted chicken. And I love this dish because it's great the day of and makes amazing leftovers. I also love to boost the flavor with a variety of fresh herbs from the farmers market. The bone make great chicken soup!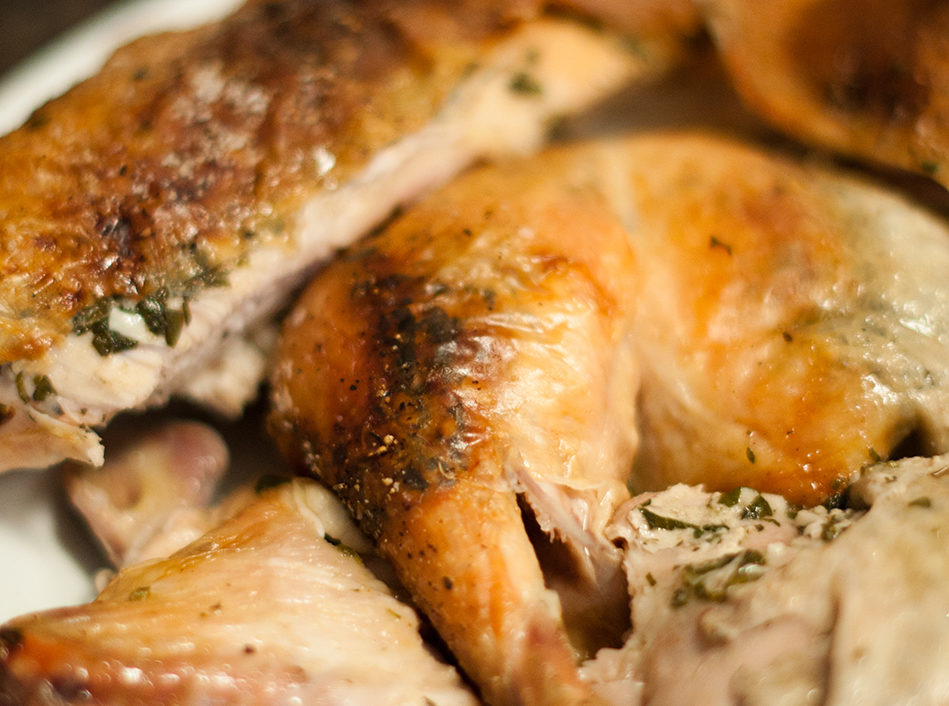 Print

Herb Roasted Chicken
window.location.href
Compound Butter
6 tablespoons unsalted butter, soften to room temperature
4 large cloves garlic, minced
2 tablespoon fresh rosemary, chopped
1 tablespoon fresh sage, chopped
2 teaspoon fresh picked thyme leaves, chopped
fine sea salt and freshly ground black pepper
 
Chicken
1 5-6 pound roasting chicken, quartered
1 tablespoon olive oil
1 small shallot, chopped
2 clove garlic, minced
3/4 cup chicken stock
1/2 teaspoon cornstarch
To make the compound butter, combine the butter, garlic, rosemary, sage thyme, and 1/2 teaspoon each of salt and freshly ground pepper in a small bowl.
Adjust the rack to the lower third of the oven and preheat to 425° F.  
Using your hands, rub the compound butter underneath the skin of the chicken and sprinkle with salt and fresh cracked pepper.
Heat your oil in a large cast iron skillet over high heat. Add the chicken, skin side down, and lower heat to medium-high heat. Sear until lightly golden, about 5 minutes. Turn and remove any excess oil and transfer to the oven. Roast until golden brown and cooked through, or until a thermometer is inverted into the thickest part of the thigh registers 165° F, about 25-30 minutes.
Mix the cornstarch with the chicken stock and set aside. Transfer the chicken to a serving plate and lightly tent with foil. Place a towel over the handle of the skillet and drain any excess oil. Heat the skillet over medium-heat and add the shallots, cook stirring occasional until translucent about 1-2 minutes. Add garlic and cook until fragrant, about 30 seconds.
Add the chicken stock mixture, stirring constantly and bring to a simmer. Cook until it thickens slightly, about 3-5 minutes. Season with salt and freshly ground pepper to taste. Uncover the chicken and serve with the jus on the side.
I prefer to serve the jus on the side so the skin stays nice and crispy. However, feel free to pour the sauce over the chicken if you prefer.
Cut down time by making the compound butter up to a week before. Store in an airtight container in the refrigerator or freezer. Bring it to room temperature before using. Really short on time, try adding the compound butter over grilled meat or fish.
Want to change the flavor of the compound butter? Add some lemon zest, crushed red pepper flakes, or Creole seasoning.