Indian Spiced Lentils

March 24th, 2017

0 comments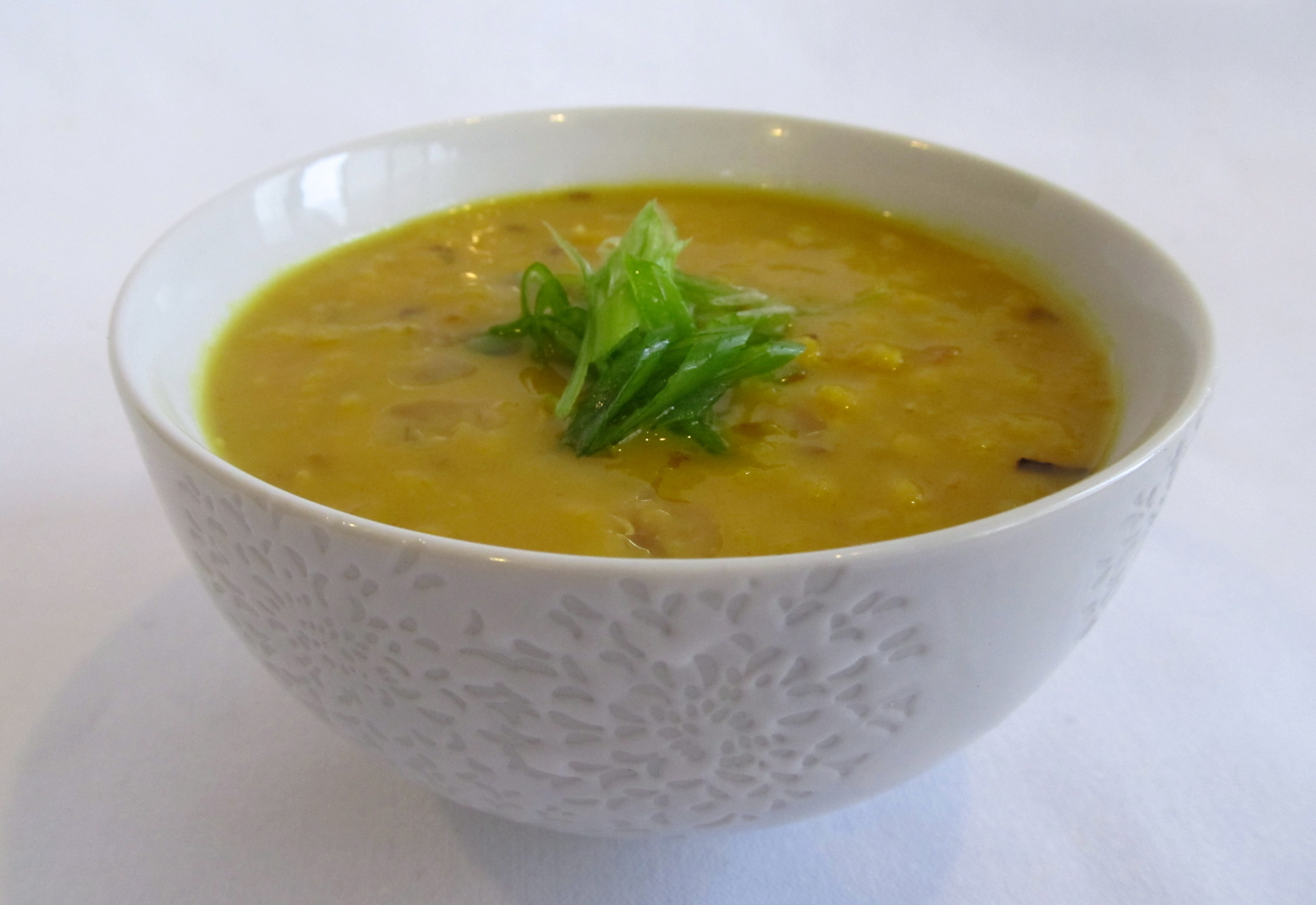 I love this recipe for a few reasons. A good friend of mine, Sumati, from Community Culture and Cuisine New Delhi Video, shared a similar version with me during our graduate studies. I remember we were in her small French dorm room. She taught me an Indian cooking technique that opened my eyes to building flavor in Indian cuisine. The garlic and cumin seeds are toasted in ghee until golden brown, and then added to the cooked lentils. By adding the toasted spices after, it gives the lentils that nutty punch of flavor. Thank you Sumati for sharing this technique with me, along with all the joy and laughter!

Print

Indian Spiced Lentils
window.location.href
4 teaspoons ghee or coconut oil
1 small yellow onion, minced
3/4 teaspoon turmeric
1 cup red lentils- dry
2 large garlic cloves, minced
1 teaspoon cumin seeds
fine sea salt
2 scallions sliced, white and green parts
¼ cup cilantro, chopped
Heat one teaspoon of ghee in a small pot o medium high heat. Add half of the onions, cook stirring occasionally until translucent, about 2 minutes. Add the turmeric and cook stirring constantly until toast, about 30 seconds until the onions are evenly coated.
Add the lentils along with 4 cups of water and 1 teaspoon salt. Bring to a boil, then reduce heat to medium-low. Simmer until the lentils begin to pop and become tender, about 15 minutes.
Heat the remaining 3 teaspoons of ghee in a small pot, over medium-high heat . Add the remaining onions and cook until translucent, stirring often, about 3 minutes. Stir in the garlic and cumin seeds and continue to cook until golden brown, about 2-3 minutes. (Be careful during this stage, because this is when the garlic can burn easily.) Stir immediately into the lentils.
Stir in scallions and cilantro and season with salt to taste.
Serve these over your favorite grain or with naan.
Spice it and add some dried hot chilies.
Use green lentils, yellow split peas or a mix.