Greek Yogurt Feta Dip

April 11th, 2017

2 comments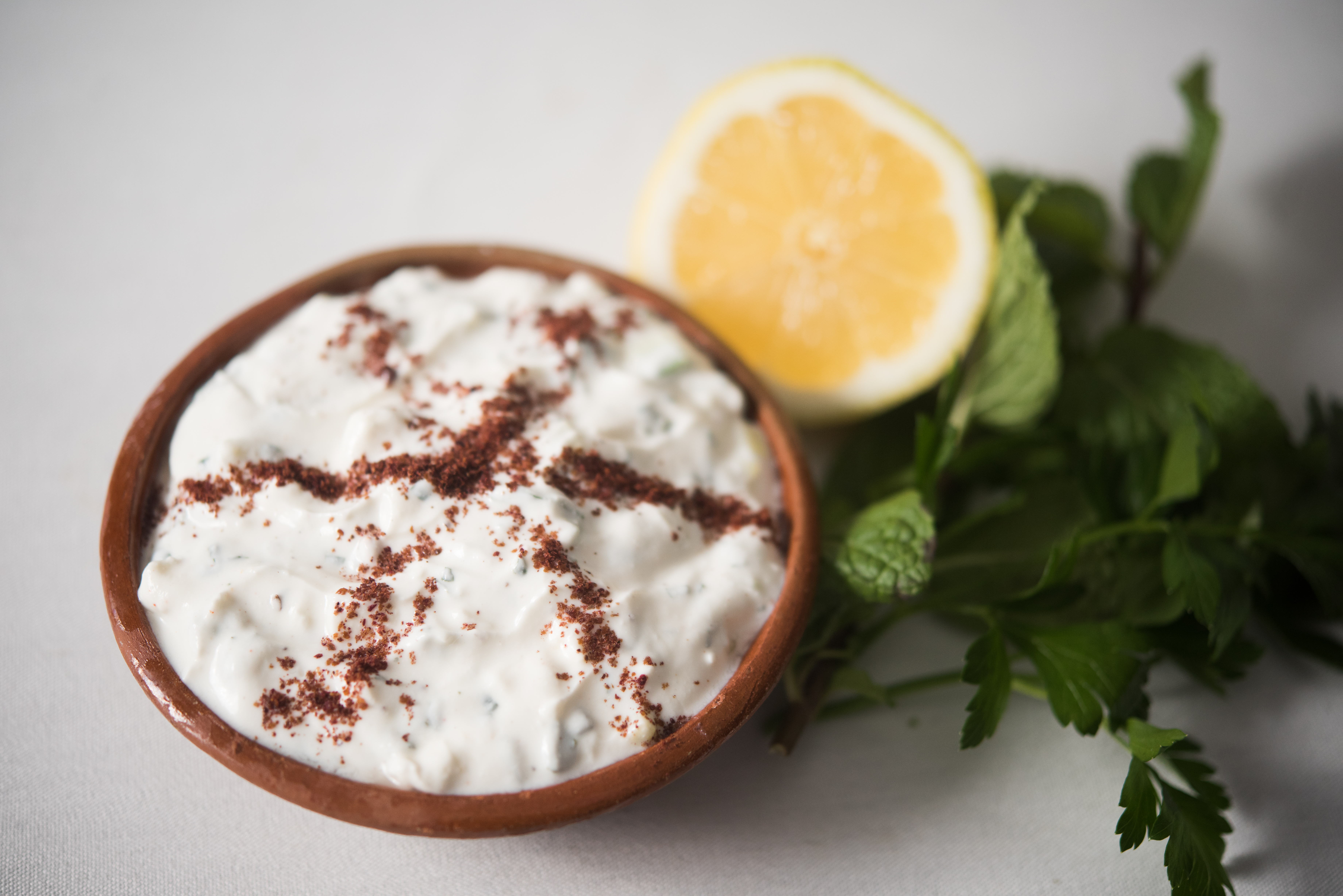 As a teenager I would go to this small Middle Eastern quick service restaurant that was run by a very friendly Jordanian. Everything was always so flavorful, the rice, shwarma, pita in particular but his sauces were everything! The Greek Fries were my favorite because he poured a tangy and salty yogurt sauce over them. My plate was always licked clean. Needless to say I was devastated when he sold the place because what walked away with him were all his recipes. It wasn't until I became a cook that I said to myself, "I can make that sauce!"  And so that's exactly what I did. Get ready to fall in love with this dip and if you're like me- you'll want to pour it over everything!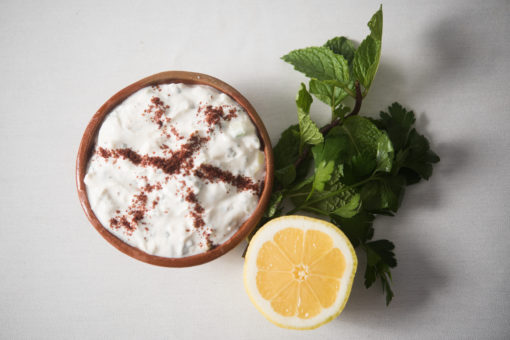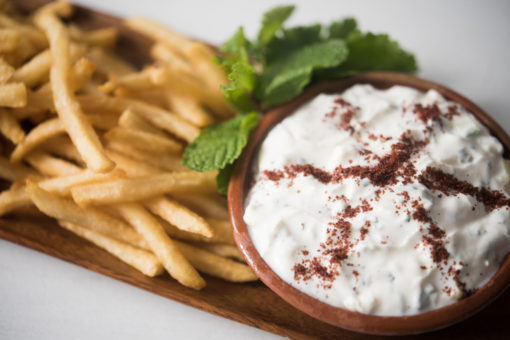 Print

Greek Yogurt Feta Dip
window.location.href
1 ½ cups plain Greek yogurt, 2% or full fat
¼ cup Greek feta, crumbled
¼ cup English cucumbers, small dice
Persian cucumber, diced, about 1/4 cup
¼ cup parsley leaves, chopped
¼ cup mint leaves, chopped
Juice of 1 lemon- about 2 tablespoons
1 large garlic cloves, minced
pinch cayenne pepper
Salt and freshly ground black pepper
Sumac, sprinkle to finish
Mix, yogurt, feta, cucumber, parsley, mint, lemon juice, garlic, 3/4 teaspoon of salt and 1/4 teaspoon of pepper in a large bowl. Transfer to a serving bowl and sprinkle with sumac.
This sauce is so versatile! Serve with crackers, crudité, lamb, chicken or even French fries.