Mediterranean Lamb Meatballs

April 13th, 2017

0 comments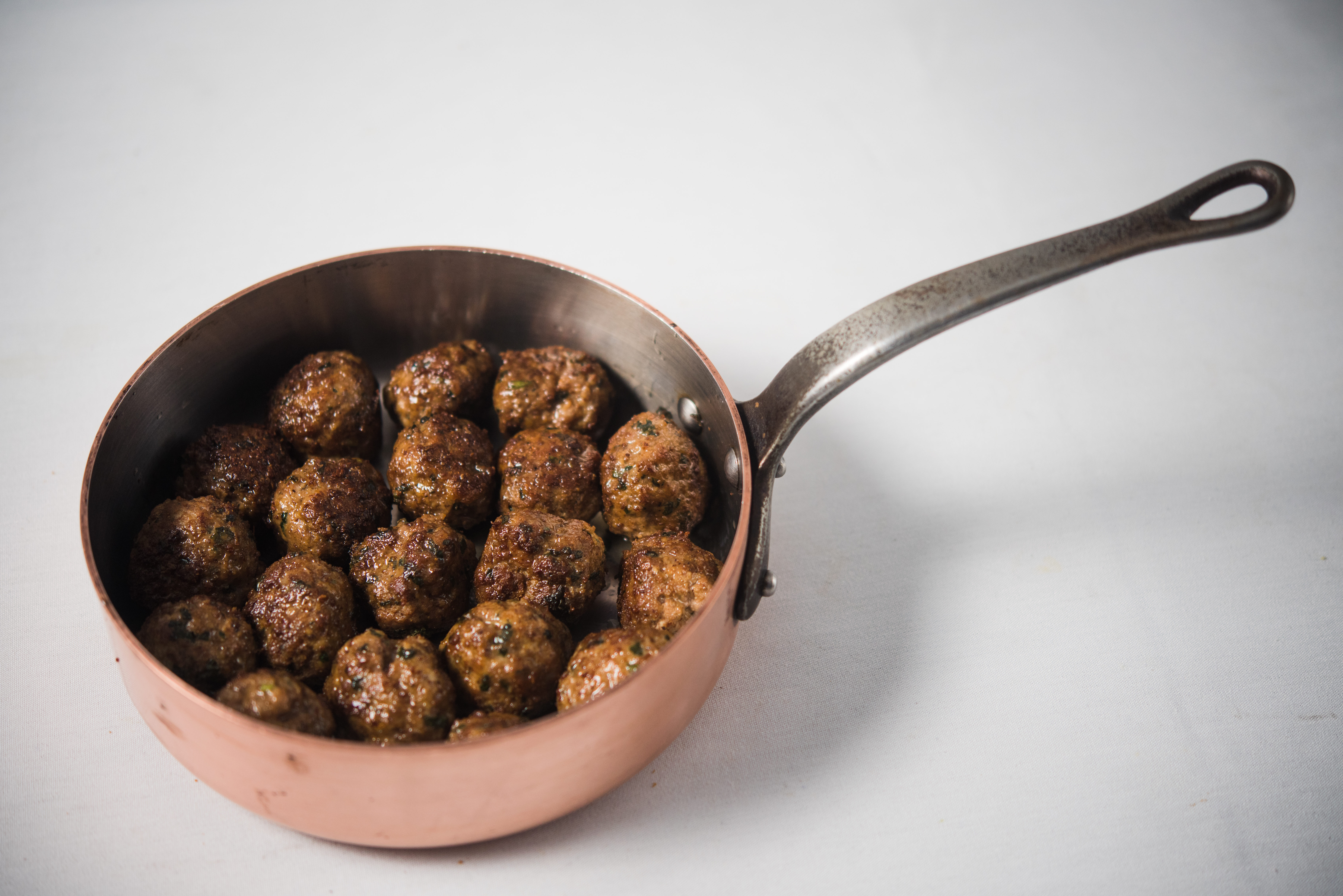 I'm a huge fan of lamb. And as promised, here is a lamb recipe just in time for Easter. I love it because it takes a lot less time than preparing the whole leg.  My mother would make me lamb loin chops growing up and I loved them! I really started to play around more with lamb when I became a professional chef.  I also gained more confidence when using spices. These meatballs are so tasty because of the fresh herbs and a Middle Eastern spice blend. I also put this raw ground lamb mixture around skewers and cook them on a charcoal grill. So it's up to you, will it be meatballs or skewers?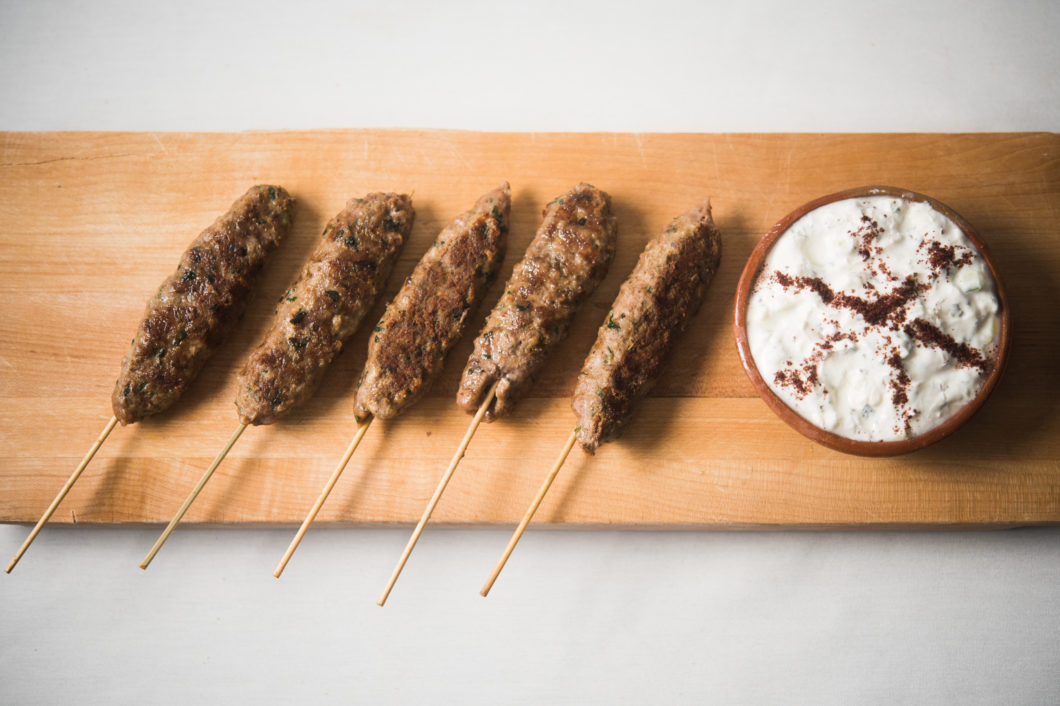 Print

Mediterranean Lamb Meatballs
window.location.href
About 6 servings, 40-45 tablespoon meatballs
2 slices gluten free bread*, crust removed
½ cup unsweetened almond milk, or milk of choice
1 pound ground lamb
1 small onion chopped, about ½ cup
1 large egg
2 large cloves garlic, minced
1 teaspoon fine sea salt
¼ cup parsley, chopped
¼ cup mint, chopped
½ teaspoon cumin
½ teaspoon coriander
½ teaspoon freshly ground black pepper
¼ teaspoon sweet paprika
1/8 teaspoon cinnamon
2 tablespoons sunflower oil
*Feel free to use regular wheat bread.
Preheat and oven to 200° F and set aside a wire rack on a large baking sheet. In a small bowl quickly soak the bread in almond milk then squeeze the bread of the excess milk and add it to a large bowl. In same large bowl add the lamb, onions, egg, garlic, salt, parsley, mint, cumin, coriander, pepper, paprika and cinnamon and mix until well incorporated. With a tablespoon or a small ice cream scoop measure out the meatballs.
In a large skillet on medium-high heat, add one tablespoon oil and sear half of the meatballs for about 5 minutes, until brown. Turn the meatballs over and sear for another 5-7 minutes until they are cooked through. Place the cooked meatballs on the baking sheet with the wire rack and keep warm in the oven. Cook the last half of the meatball and serve the meatballs while they are hot.
Try serving the meatballs with my Greek Yogurt Feta Dip.
Hate chopping and looking to save time? Try pulsing ingredients in a food processor a few times to chop them.
Sami's Bakery is one of my favorites. They ship directly to you from Florida. Their millet flax bread is my favorite. ATTENTION: They do process their gluten-free and wheat products in the same facility.