Spring Pea Soup with Mint

April 20th, 2017

2 comments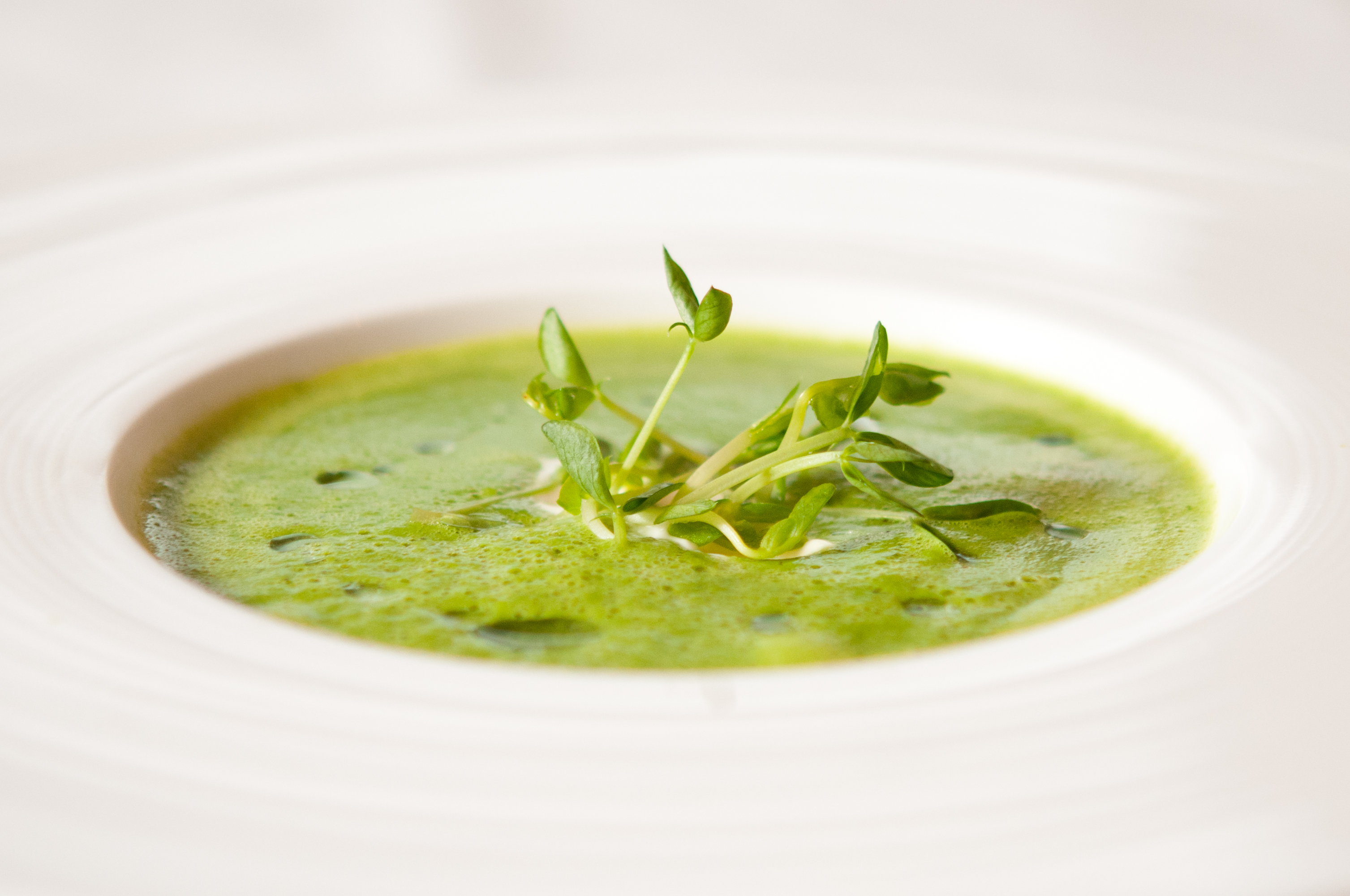 After a long New York City winter I'm always happy to welcome in Spring! More sunlight and I don't have to wear five layers to stay warm! But mostly, I get excited for all the new produce that starts to appear in the markets, especially peas. Funny enough, growing up I was not a fan of the little green beads, because they were usually freezer burned and lacked flavor. I even used to call them "stinky peas." But I will never forget trying fresh, shelled English peas for the first time. They were sweet and tasted nothing like the freezer, imagine that!?! Now these, I could do and I could do a lot with them. As a chef, peas became one of my favorite Spring ingredients. I love this soup because it's super easy, healthy and tasty. As the weather gets warmer, I love keeping some on hand in the fridge and serving it chilled, it's so refreshing. Either way, hot or cold this is the perfect spring soup!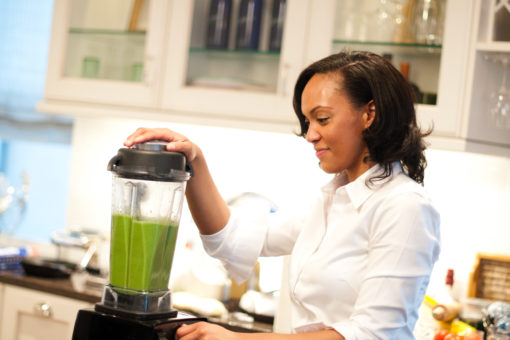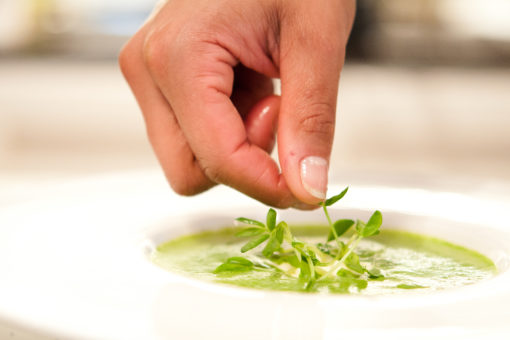 Print

Spring Pea Soup with Mint
window.location.href
1 tablespoon extra virgin olive oil
2 shallots chopped, about 1/3 cup
2 cloves garlic, minced
3 cups fresh English peas, shelled or frozen peas
1 teaspoon salt
pinch of cayenne pepper
1 cup packed fresh spinach, about 1 ½ ounces
¼ cup fresh mint leaves, chopped
freshly ground pepper
Bring 2 ½ cups of water to a boil on in a small sauce pot over high heat. Place a large saucepot on medium high-heat, add the olive oil and shallots. Sweat the shallots until they become translucent, about 1-2 minutes. Add the garlic and sauté until just before it starts to brown, about 1 minute. Add the peas, salt, cayenne pepper and boiling water. Simmer for about two minutes until the peas are tender.
Pour the pea mixture into a large blender; add the spinach and mint and blend until smooth. Depending on the size of your blender you may need to blend the soup in two or three batches. Be sure you use a towel to cover the top of the blender in case of overflow. Return the soup to the sauce pot and adjust consistency as desired, adding more water if it's too thick. Adjust the seasoning with salt and freshly ground pepper to taste.
Serve the soup hot or place the soup in an ice-bath for about 20 minutes and serve chilled. Top with chopped pea shoots, chopped fresh chives, or mint.
Make it creamy, finish it with a touch of cream or butter.
Make it naughty and top with crumbled bacon or crispy ham.