Matcha Bites with Peppermint Chocolate

September 7th, 2017

0 comments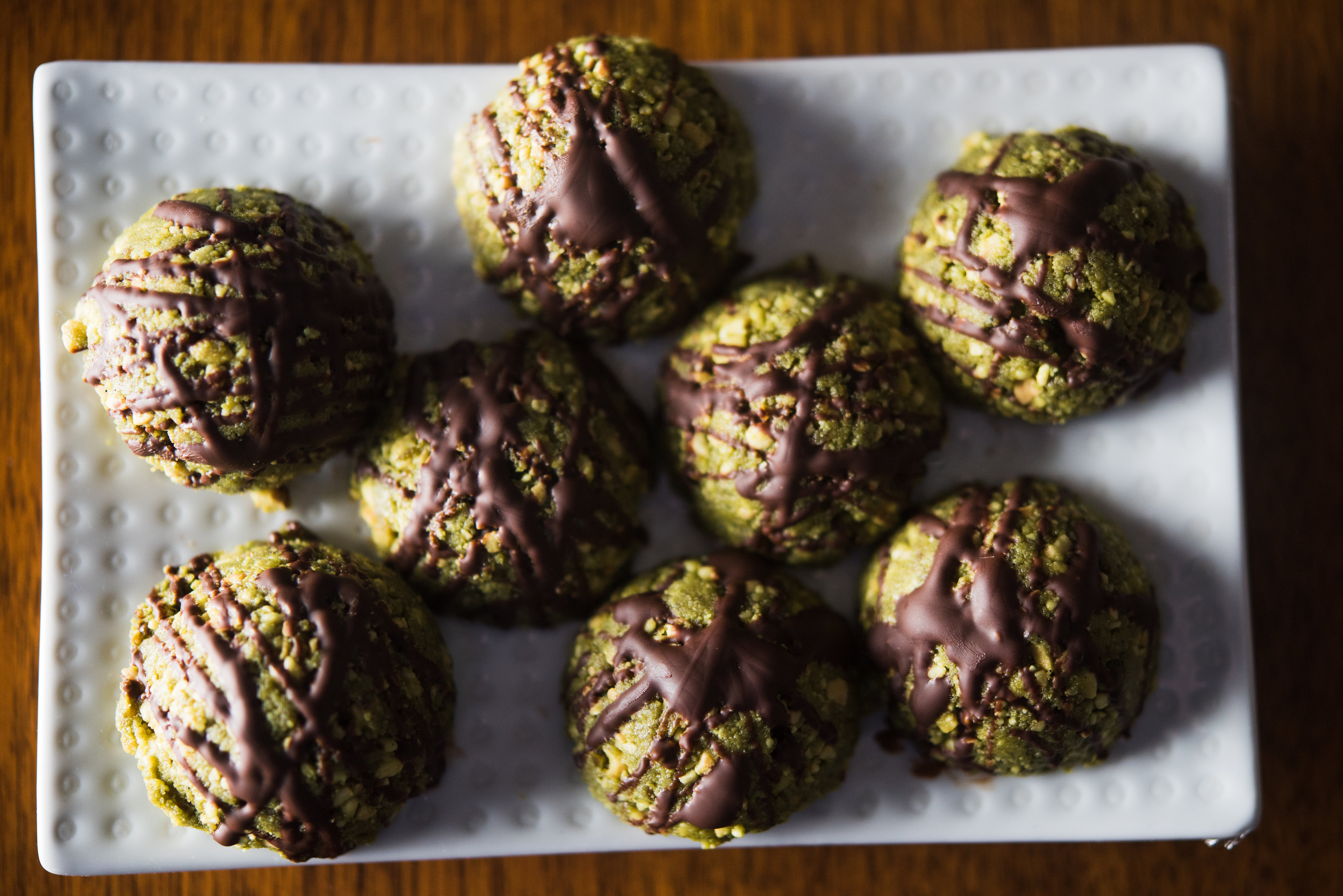 It's fall, and for most of us that means no more long weekends, vacations, and back to the routine. Dropping kids off at school, or maybe you are taking classes and working, whatever the case I've got the perfect snack for those on the go! These bites are healthy and can give you a nice little boost of energy. What is matcha? It's green tea leaves that have been ground up into a fine powder. Since you are consuming the whole leaf, its loaded with nutrients, antioxidants and has a good amount of caffeine. Since I'm a huge fan of matcha, I'm always looking for fun and new ways to use it. If you haven't already tried it, try my matcha popcorn. Both of these snack items are perfect for getting giving you a boost and making you feel good about your diet.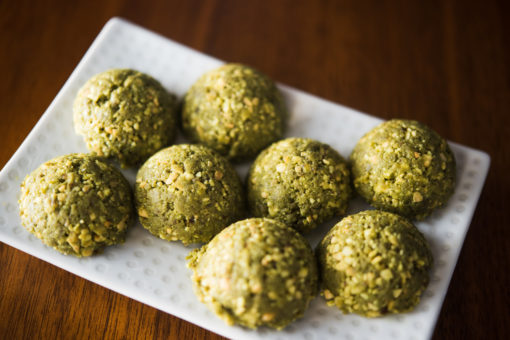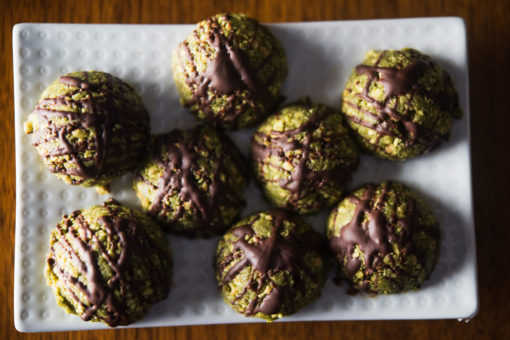 Print

Matcha Bites with Peppermint Chocolate
window.location.href
Makes about 20-25 tablespoon balls
2 cups roasted unsalted cashews
2 teaspoons unsweetened matcha powder
1/4 cup creamed honey
2 tablespoons plus 1 teaspoon coconut oil
4 teaspoons ground flax meal
1 teaspoon vanilla extract
2 ounces semi sweet chocolate chips
1/8 teaspoon peppermint extract
Line a small baking sheet or a large plate with parchment paper and set aside. In a food processor, blend the cashews and matcha together until the cashews are in small pieces and the matcha is evenly dispersed. Add the honey, 2 tablespoons of coconut oil, flax, and vanilla and continue to blend for another 1-2 minutes until the mixture starts to clump together. Using a small tablespoon-size ice cream scoop or a regular tablespoon, scoop the matcha mixture into tight balls and place on your baking sheet/plate. Place in the freezer.
Meanwhile, in a microwave safe bowl, melt the chocolate and remaining 1 teaspoon of coconut oil on 50% power for 1 minute. Stir the chocolate mixture and repeat once more. The chocolate should be melted, if it is not, microwave on 50% power for another 30 seconds until its just melted. Stir in the peppermint extract, remove the match balls from the freezer and drizzle with chocolate. Place back in the freezer for another 2-3 minutes until the chocolate sets. Then enjoy and try not to eat the entire batch!
Chocoholic? Try coating the entire ball in chocolate.
Almond fans, try using all almonds or cut the recipe by using 1 cup of almond and 1 cup of cashews instead.
Don't have peppermint extract? It's okay to melt the chocolate and make them without the peppermint.
These store really well in the freezer, in an airtight container or freezer bags for up to 3 weeks.