Mexican Ancho Chicken

May 4th, 2017

0 comments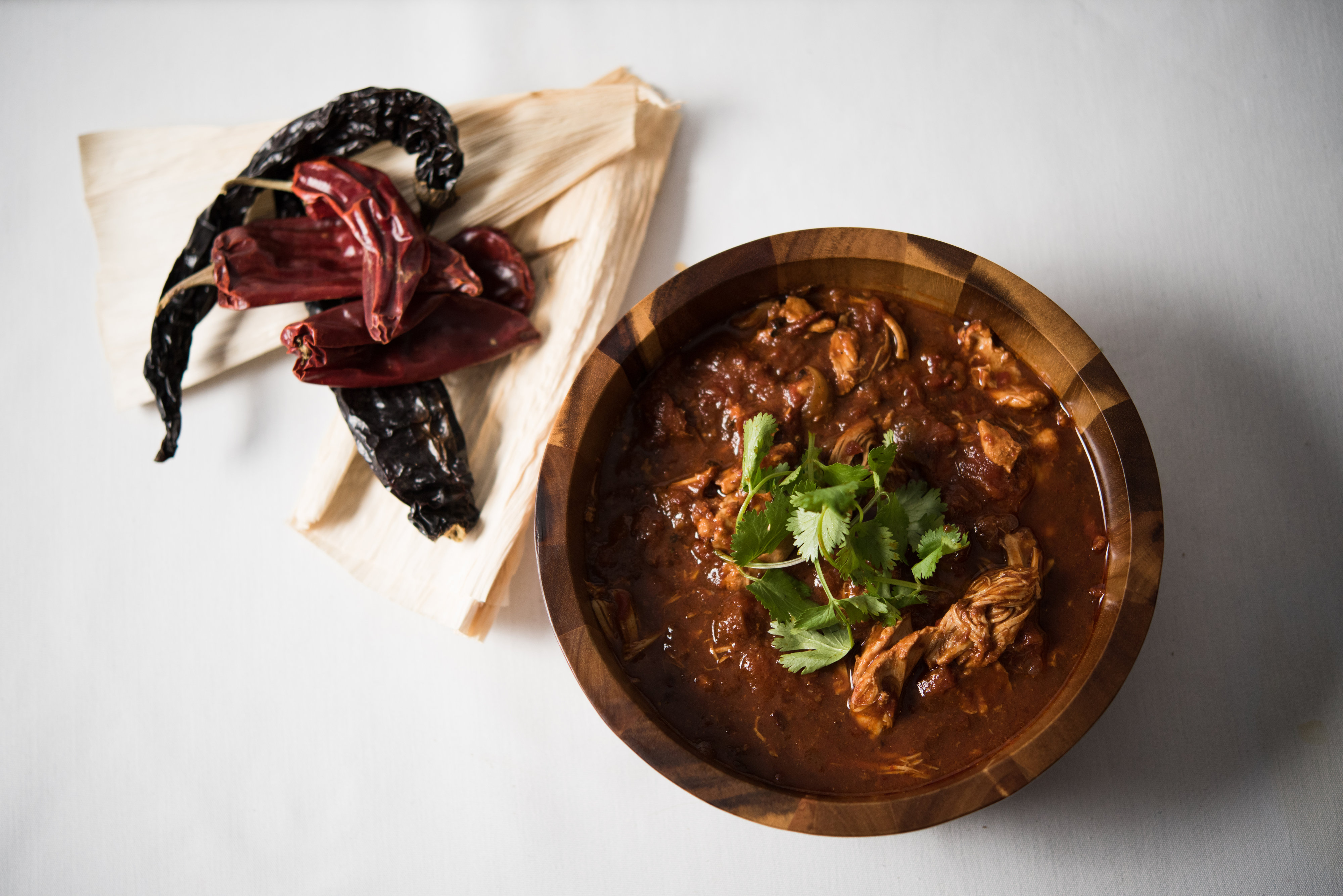 We LOVE Mexican food in my family. My Grandma Alston would always enjoy going out for Mexican food, it reminded her of her childhood. Her mother, my Great Grandmother Dora, was originally from Mexico and was an amazing cook. Unfortunately the only thing Grandma Alston learned to make from her mother was her famous cake. It wasn't until I started dating my now husband, did I learn how to make authentic Mexican food. He is originally from Mexico and has been showing me a few family recipes, this sauce for Mexican Ancho Chicken being one of them. We keep a variety of dried chilies in our pantry at all times. They add flavor to any dish and are versatile. I've even used the sauce as a replacement for packaged taco seasoning on ground beef, because who doesn't love tacos? Put some Ancho Chicken on a soft tortilla, crispy taco, or go crazy and add it to your nachos!  Don't be shy, get creative.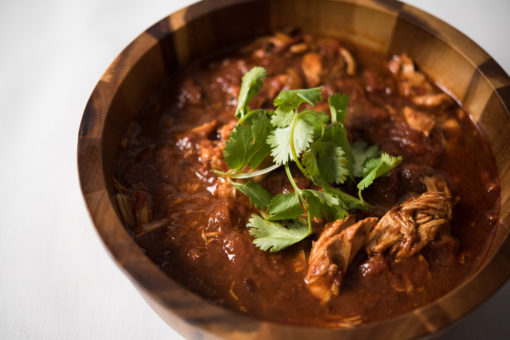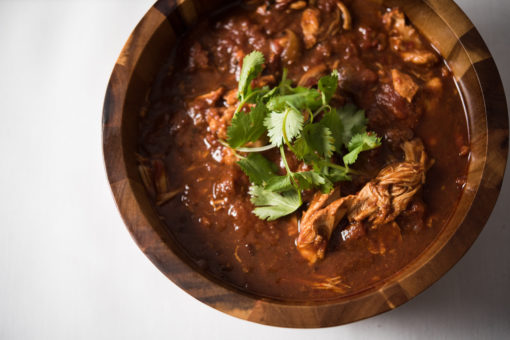 Print

Mexican Ancho Chicken
window.location.href
2 large dried Ancho pepper, stem and seeds removed
1 large dried Guajillo pepper, stem and seeds removed
1 15-ounce can diced tomato
1 small onion, peeled and quartered
2 cloves garlic, peeled
½ teaspoon fine sea salt
2 pounds organic boneless, skinless chicken thighs
In a large saucepot, place the ancho peppers, guajillo pepper, diced tomato, onion, garlic and 3 cups of water on medium-high heat. Simmer for about ten minutes until the onion starts to soften and becomes slightly transparent. Pour the contents of the pot into a blender and blend until smooth, being sure to cover the lid with a towel, starting on a low setting and working your way up to a higher speed. You may need to blend the tomato/ancho mixture in batches depending on the size of your blender. Once it's blended smooth return it back to your large saucepot.
Add the chicken to the pot with the sauce, and return to medium-high heat. Once it comes to a boil, turn the heat down to medium/ medium-low heat and simmer for about 30-45 minutes until the chicken is tender. Take the pot off the stove; remove the chicken pieces from the sauce and shred with two forks on a cutting board. Return the chicken back to the pot with the sauce and adjust seasoning. Place the chicken in a serving bowl, sprinkle with fresh cilantro and buen provecho (bon appetite).
Tomato Season? I love using large fresh beefsteak tomatoes instead of canned tomato when tomatoes are in season.
Try mixing up the dried chilies, there are hundreds of different kinds of dried chilies. Be careful though, because some are very spicy!
Change the protein. Simmer the sauce with beef stew meat or cubed pork.
Skip the prepackaged taco seasoning. Use the Ancho Sauce to season ground beef.