Summer Corn Chowder with Crab

July 11th, 2017

0 comments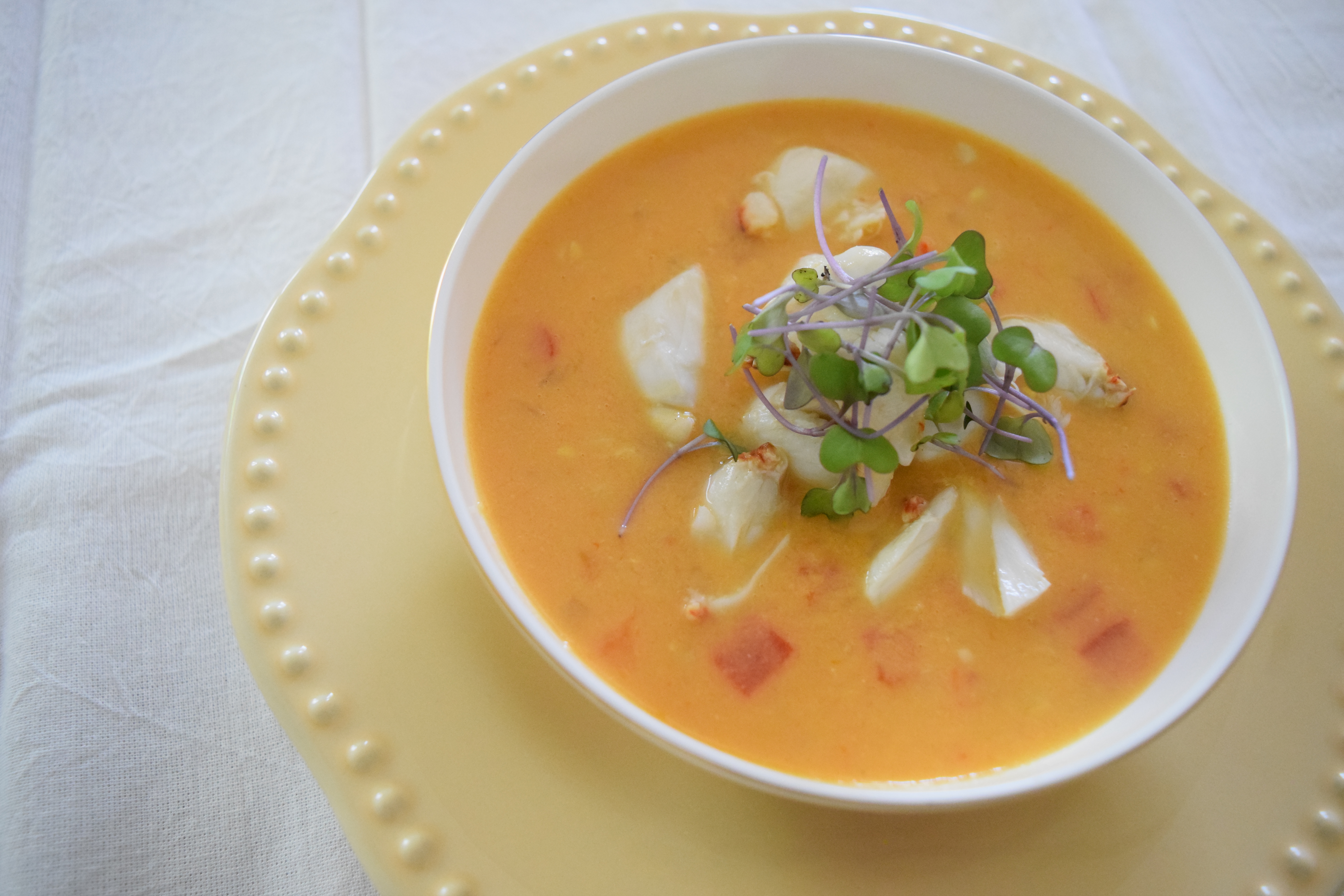 This is and has been one of my favorites soups for years. It's super simple, easy to make, and very versatile. The soup base itself is not only gluten-free, and dairy-free, it vegan as well! For all my vegan and vegetarian friends feel free to omit the butter and crab if desired.
But what says summer more than crab and corn? Originally when I first started making this soup I kept is strictly vegan, no dairy, no meat, no seafood. And don't get me wrong, I still love eating it that way, but me being from the Pacific Northwest and loving dungeons crab…well it was just a no brainer. This is a great summer soup because it's not heavy, you  control the consistency. By blending some of the corn, peppers and shallots with the cooking liquid you can make it as smooth or chunky as you like. Be sure to see some of my tips below for my favorite additions and alterations to the recipe. Here's to good summer eats!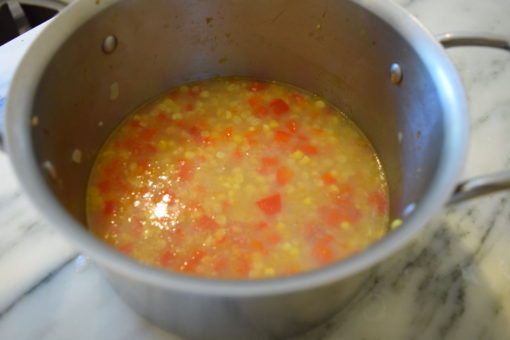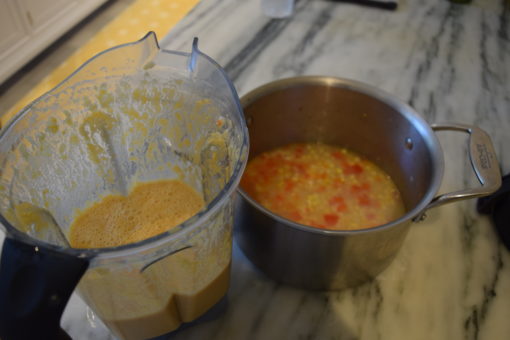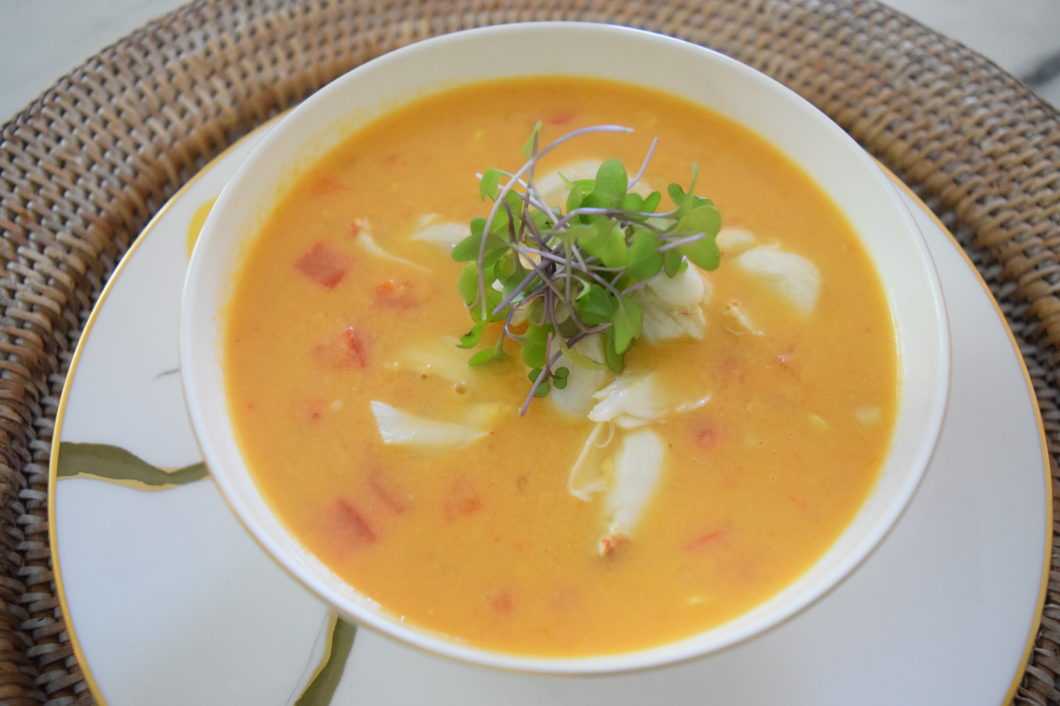 Print

Summer Corn Chowder with Crab
window.location.href
4-6 servings: makes about 6 cups
2 tablespoons extra virgin olive oil
2 medium red peppers, chopped, about 2 cups
1 large shallot, chopped
6 ears of fresh corn, shucked, about 3 ½ cups
1 cloves of garlic, chopped
1 teaspoon fine sea salt
½ teaspoon freshly ground black pepper
pinch cayenne pepper
2 tablespoons unsalted butter (optional)
½ – ¾ pounds shelled crab meat, preferably dungeons crab
¼ cup of chives, chopped or micro greens (optional)
Heat a medium sauce pot on medium-high and add the oil, red peppers, and shallots. Cook for about 3 minutes until the shallots become translucent. Add the corn and cook, stirring occasionally for about 2-3 minutes until the corn is starts to soften. Add the garlic, salt, black pepper, and cayenne, cook for 30 seconds to 1 minute, stirring to evenly mix all the ingredients in the pot. Add 2 cups of water, cover and turn heat to high. Once the soup has come to a boil, reduce heat to medium-low and simmer for 5-8 minutes until vegetables are soft.
Remove the soup from the heat and ladle 2 cups of soup into a blender. Cover the blender with a top and a towel, and blend on high until smooth. Return the 2 cups of blended soup back to the pot, add the butter if using and crab. Adjust consistency if you would like the soup thicker or thinner (see DK Tips) and seasoning. Serve with freshly chopped chives or micro greens if desired.
Crispy bacon and a cup of cooked diced potatoes are a great addition to the soup!
Keep it vegan, simply leave out the butter and crab.
Consistency: keep it extra chunky or make it smooth, it's completely up to you. If you want a smoother consistency you can try blending 3 cups of soup or even the whole thing. If you like it more on the chunky side, try blending only 1 cup, just enough to give the soup a little body.