French Home Cooking: Chez La Famille Vers

June 7th, 2017

2 comments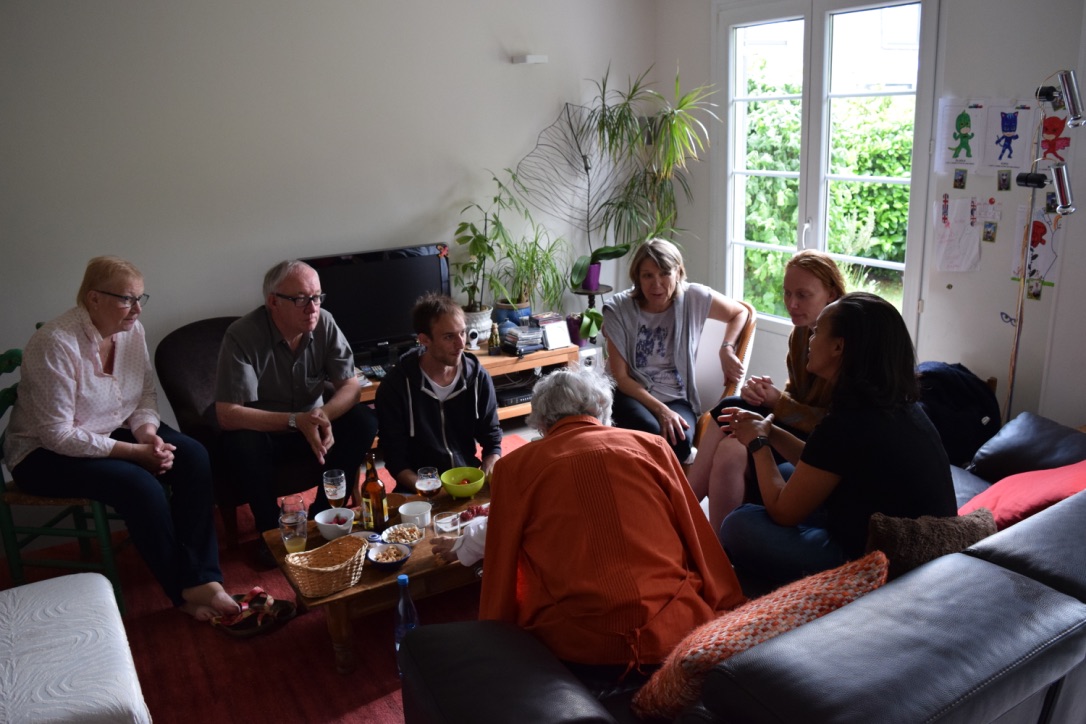 Welcome to the land of quality ingredients, good food and amazing wine. Where am I? Why France of course! I'm spending a week here learning some new recipes and techniques from great French home cooks and a few professionals.
My first few days were spent right outside of Lille, in the north of France. I decided to go back to where I really fell in love with French food, Chez La Famille Vers (in the home of the Vers Family). I spent a year living with Martine and Philippe 15 years ago. I graduated high school as a junior and spent, what would have been my senior year, living with a French family and going to pastry school. During this time I was also getting an informal education in the French culinary arts, at home. So what better place to go back to and learn?!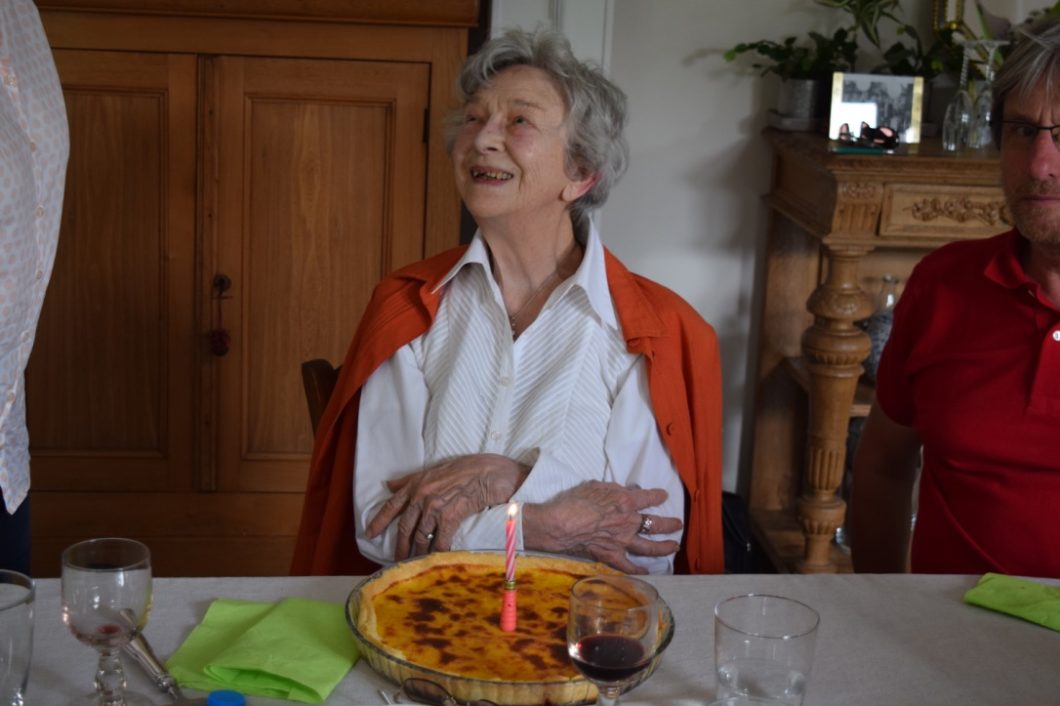 And to be honest, it was perfect timing because the first full day I was there, we were celebrating Tante Thérèse's 93rd Birthday. She is amazing by the way. At her ripe young age she still lives by herself, cooks and drives! I'm telling you, the secret good health is in the French food. It is not uncommon for the French to go out to a restaurant for various celebrations, but it is much more common to celebrate by inviting loved ones into your home and cooking for them. So that's exactly what we did. What was on the menu you might ask?
First Course
Salmon and Shrimp Terrine
Second Course
Grilled Boneless Lamb Leg Marinated in Garlic and Olive Oil
Ratatouille
Roasted Garlic and Herb Fingerling Potatoes
Third Course
Assortment of French Cheese
Dessert
Tarte au Citon (Lemon Tart)
Tarte Tatin (Caramelized Apple Tart)
Everything was made from scratch, even the dough for the tarts. The only things we did not make were the baguettes and the assortment of cheeses.
Entertaining in France always begins with the Aperitif hour. This is time to mingle and catch up over cocktails and light snacks. It's also a sure way to open your appetite.
When we went to sit down at the table we start with the salmon terrine. It was absolutely delicious. I fell in love at first bite! Plus, it was a lot lighter than I expected. I know most American home cooks would never think of making a terrine, that sounds more like a job for the "professionals" some would say. But I guarantee you, if you have a food processor it's super easy.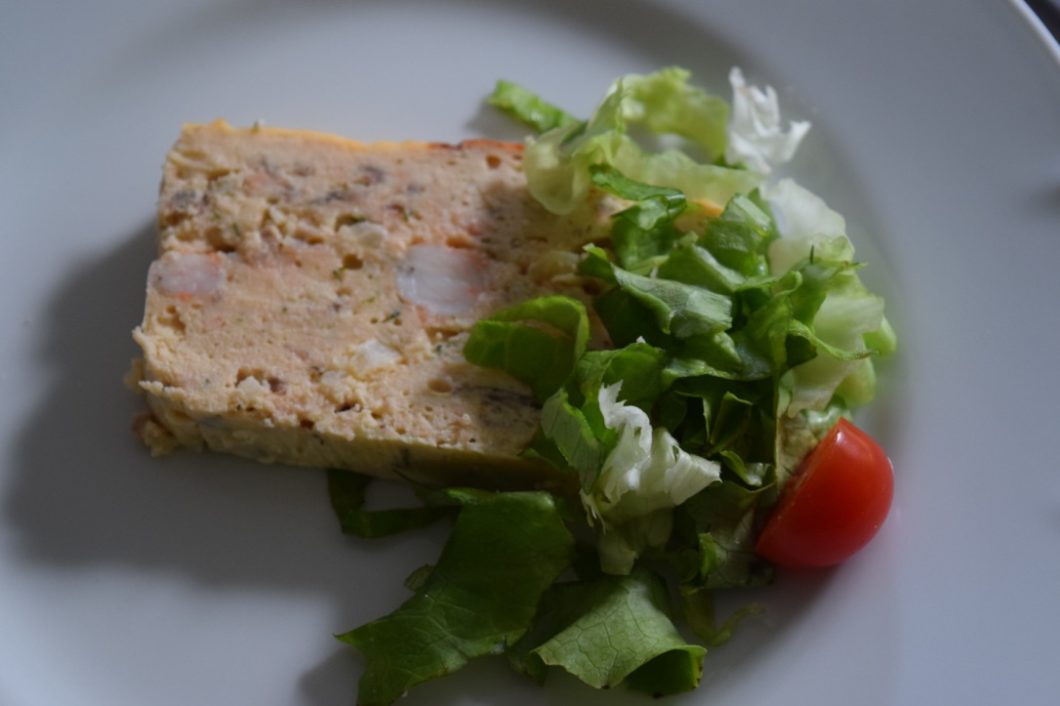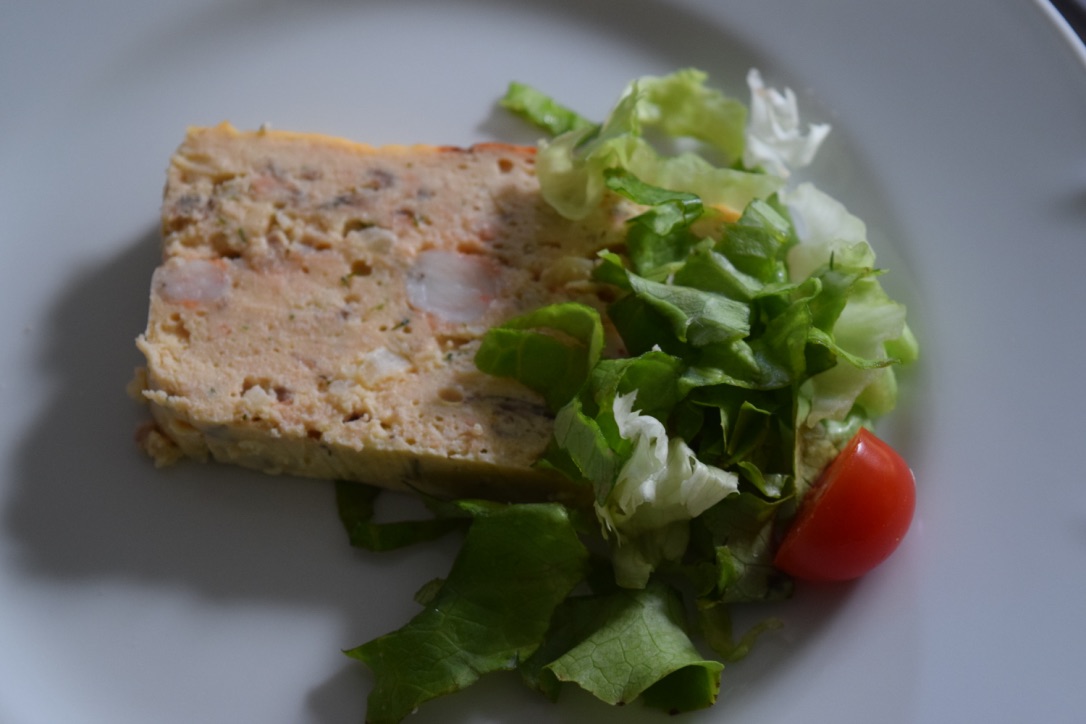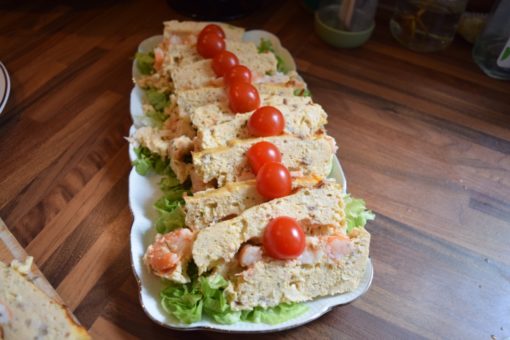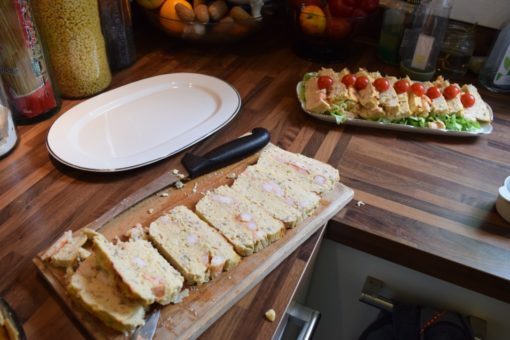 Then we moved to the main course. Philippe went outside and threw the lamb leg on the charcoal grill. The meat itself was outstanding, purchased fresh from the local butcher of course, but it was the ratatouille that seamed to be the star of the show. The meat and the roasted potatoes were very tasty but there is something about all the veggies stewed in garlic and provincial thyme and bay leaf that just made us all go for second and thirds.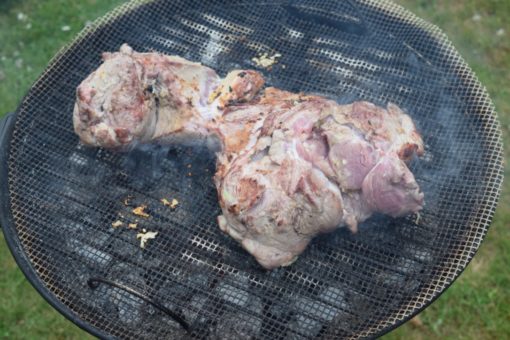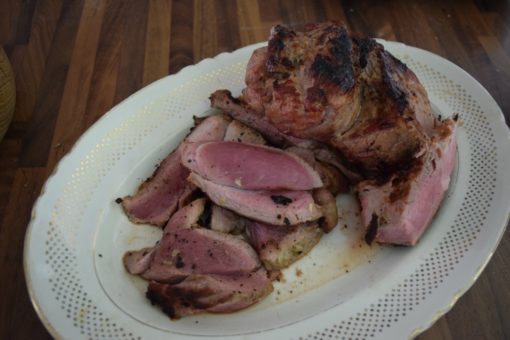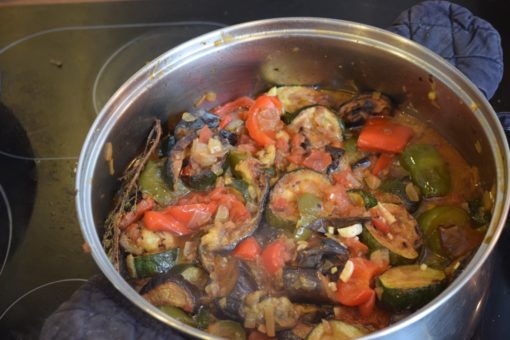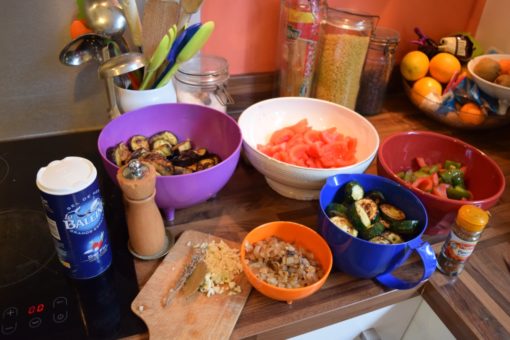 Dessert. We decided to make two desserts because, well, why not?!?! Martine showed me her recipe for pate brisée. This buttery and flaky pie dough is super simple and you make it with your hands. It's so easy her 5-year old granddaughter has mastered it. It's versatile, use it with sweet or savory pies. Don't worry I'll be sharing the recipe for pate brisée shortly.
The joke of the evening was that our Tarte Tatin was really a Tarte aux Pruneaux. Our guests thought it was a prune tart when we brought it out. I was laughing so hard I couldn't contain myself; everyone at the table was in hysterics. You see what happened was we forgot, and accidentally left the tart in the oven for an extra 20 minutes. So the apples were really caramelized and ended up shrinking. Luckily we did not burn it and it turned out to be quite delicious. The lemon tart was also lovely, nice and light, a perfect way to end the meal.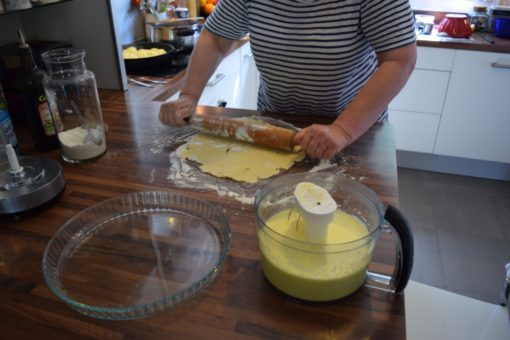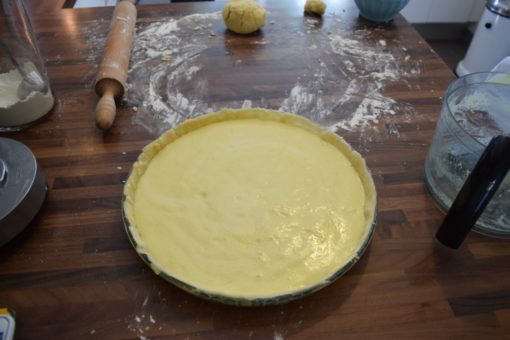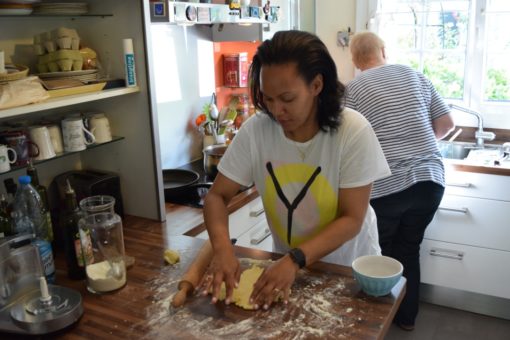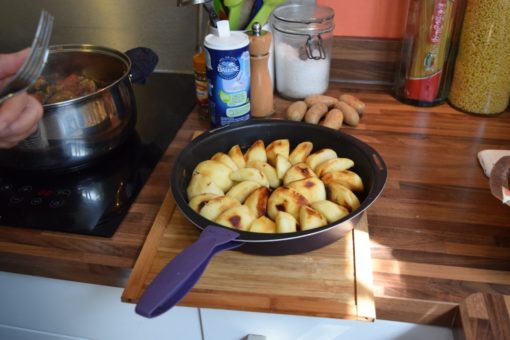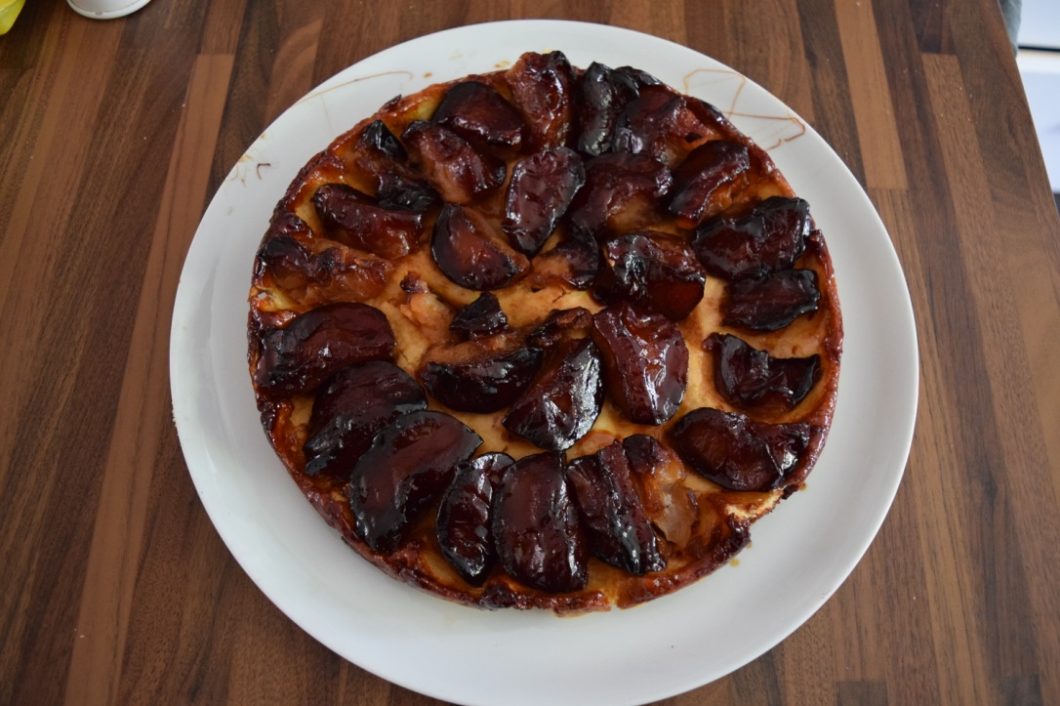 You see home cooking in France is not about perfection. They do like to present things nicely, but make it taste good first. Use quality ingredients, cook with your heart and soul. Take the time to enjoy eating with those you love. That's what it's all about and that's why it's so easy to sit at the table for hours.
So stay tuned for more French culinary adventures coming your way.