Last Minute Memorial Day-Double Duty Marinade To the Rescue

May 26th, 2017

0 comments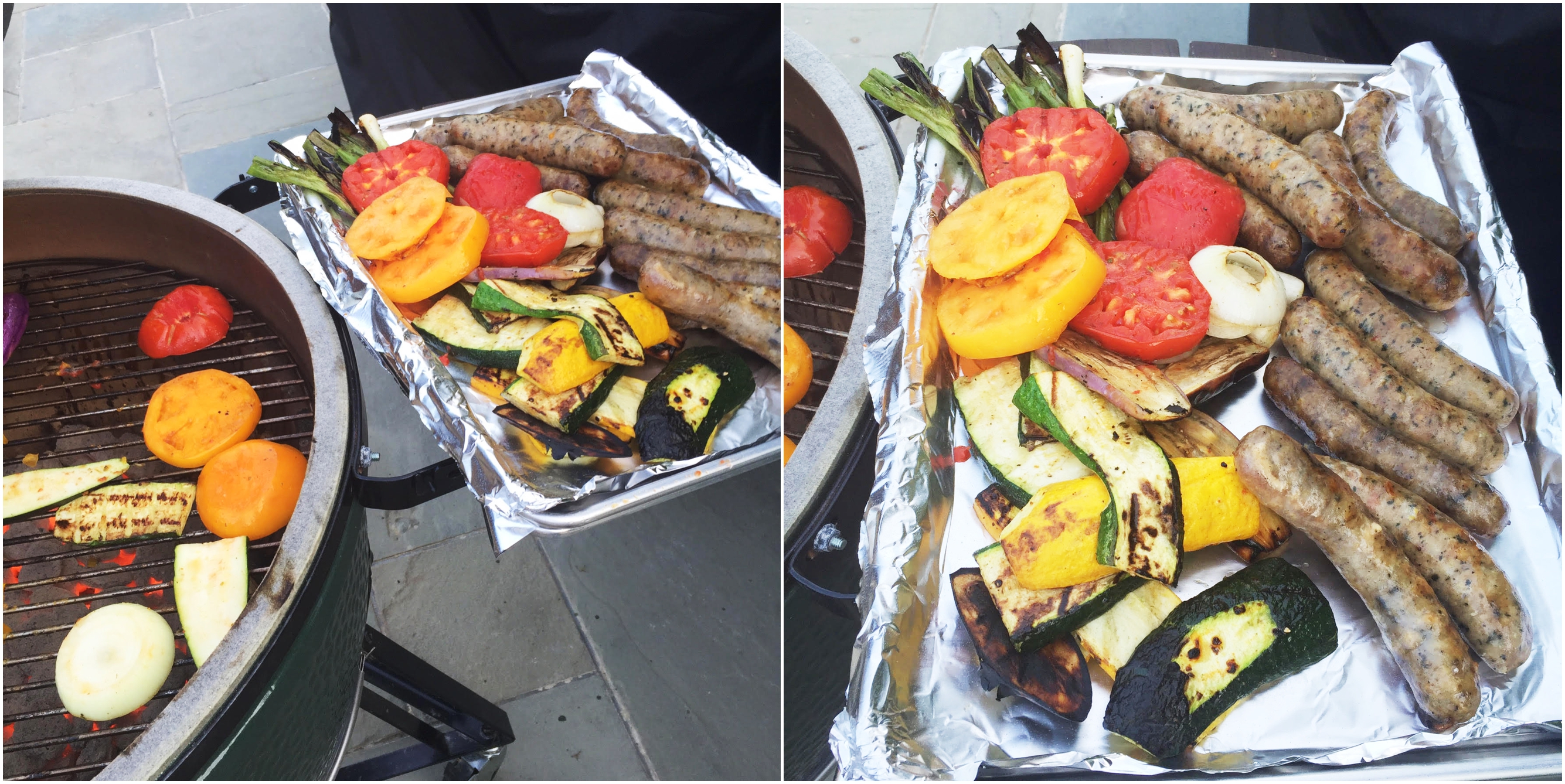 It's finally here, Memorial Day and that means a lot outdoor grilling. Sometimes planning a holiday weekend can come down to the wire and you've got to think fast on your feet.  You may also be thinking about ways to treat your guests to all things naughty and nice- including juicy grilled sausages, burgers and hot dogs. But I'm the first one to say don't forget the veggies! Remember Diversity Kitchen is all about the naught and nice and grilling is no exception. Grabbing fresh sausages from the butcher and a variety of vegetables keeps is not only a quick and simple solution to last minute BBQ gatherings, but its a great way to make sure my guests get their veggies! Corn is always great on the grill but I like to diversify with zucchini, broccoli, onions, tomatoes, asparagus! I lightly coat the vegetable in sunflower oil, salt and pepper before placing them on the grill. The magic comes right after I take them off the heat by using my double duty marinade. Pouring this marinade over vegetables right off the grill, allows for them to soak up all that flavor. But It can also be used to marinade chicken and others meats in case you want to include more than burgers, sausage and hot dogs. This marinade is great overnight but it can also amp up flavor in as little as 30 minutes.  So you might not have tons of time to plan for your Memorial Day BBQ, but just remember there are ways to keep it both healthy and delicious which is by far a home run for anyone feeding a crowd this season. Cheers!
Last Minute Memorial Day-Double Duty Marinade 
Serves: makes about 1 1/4 cups
Prep and Total Time: 10 Minutes
Ingredients
1 cup extra virgin olive oil
1/4 tablespoons balsamic vinegar
4 large garlic cloves, minced
2 tablespoons fresh rosemary, chopped
2 tablespoons fresh oregano, chopped
1 tablespoon fresh thyme leaves, chopped
2 teaspoon agave, honey or granulated sugar
1 teaspoon freshly ground pepper
1  teaspoon sweet paprika
3/4 teaspoon salt
*Optional, finish with fresh tender herbs such as chopped basil, parsley or chives.
1.   In a medium bowl, mix all things together. Pour the marinade over hot, grilled vegetable or marinate meat or poultry overnight. If using fresh tender herbs, sprinkled on meats, poultry and vegetables after they are cooked.
DK TIPS
*The marinade will keep for up to a week in the refrigerator.
*You can even make it spicy by adding red pepper flakes or a few dashes of your favorite hot sauce.